The omnipresence of hip-hop in 2014 bears little resemblance to its storied past, especially on television. Throughout hip-hop's 40-year tenure, it's been televised in dribs and drabs. Shows like Yo! MTV Raps, MTV Jams, 106 & Park, Rap City and RapFix Live captured the musical spirit of the culture as it went through its growing pains. But on a sitcom/series level, hip-hop has faltered.

Fox's upcoming drama Empire, led by Precious/The Butler director Lee Daniels, may represent a serious change. The series will focus on a hip-hop record label and has already cast Terrence Howard, Taraji P Henson and Precious alum Gabourey Sidibe, while super-producer Timbaland will provide the soundtrack. It is one of the first times that hip-hop will take center stage on a series that isn't a comedy and doesn't star a rapper-turned-actor. Why did it take so long for this to happen?
On a mainstream level, hip-hop was scary. It took decades for the genre to be viewed as a viable art form, so its transition to the small screen took a series of limped baby steps. In 1987, the Cosby Show spinoff A Different World attempted to insert elements of hip-hop into its six-year run. Cameos from Tupac Shakur, Heavy D and Kris Kross were gentle rap cosigns for a series centered on college life at a fictional HBCU called Hillman. In 1990, The Fresh Prince of Bel-Air arrived, and while everyone knew that the Fresh Prince was a rapper, the comedic aspect of the show diluted the fact that its star Will Smith was a rapper too, despite the theme song evolving into a rap classic.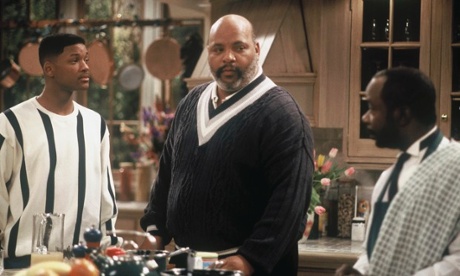 A rapper making the successful transition to actor was a home run, but the musical aspect was relegated to awkward comedy (cue Will's exaggerated dance moves when any semblance of hip-hop was played during an episode). Slapstick humor became a vessel for hip-hop, as In Living Color, MTV's The Lyricist Lounge Show and later Nick Cannon's Wild N' Out promoted hip-hop under the guise of comedy, and vice versa.
Police drama New York Undercover offered a rare serious take on hip-hop by way of a lounge called Natalie's, as each episode ended with a performance on its stage. Chuck D, Bone-Thugs-N-Harmony and the Notorious BIG were just a few of the acts who appeared during the show's four-year run, and Ice-T and Onyx's Sticky Fingaz even appeared as actors. However, the connection between crime and hip-hop didn't support the cause much.
Even Brandy's show Moesha had rap elements, in her love interests Ohagi (played by the late Merlin Santana) and Q (played by Onyx's Fredro Starr), but once again rap was shamed into a corner, as these rap-loving boyfriends were perceived as 'naughty'. Other defunct shows like South Central, The Wire, Oz and Entourage flirted with hip-hop, but it was only ever a vehicle to tell a bigger story surrounding it.
As hip-hop becomes synonymous with pop and rappers-turned-actors-turned-rappers become the norm, it is inevitable that hip-hop would become the focal point of its own drama. At face value, it might feel like a disservice to credit reality shows like VH1's Love & Hip Hop as the segue into "serious" hip-hop territory. But perhaps the multi-season success of LAHH unearthed the truth that hip-hop can and does bring a solid viewership beyond its music. It's a huge step culturally for a show like Empire to even be considered for primetime TV, but that's a testament to its subject matter. Perhaps it isn't bigger than hip-hop after all.