10 of the best books set in India – that will take you there
Tired of narratives that obsess over spices, colours and cows on the road? These books, all by Indian writers, paint realistic pictures of the country's geographical, cultural and political landscapes
Monisha Rajesh
16, Jun, 2020 @5:30 AM
Lost cities #3 – Muziris: did black pepper cause the demise of India's ancient port?
In the first century BC it was one of India's most important trading ports, whose exports – especially black pepper – kept even mighty Rome in debt. But have archaeologists really found the site of Muziris, and why did it drop off the map?
Srinath Perur
10, Aug, 2016 @6:43 AM
Slow houseboat to Kerala
Houseboating Kerala's backwaters is now a travel staple, but a new cruise set up by a local entrepreneur takes our writer away from the crowds to meet islanders thriving on mussel farming
Isobel Diamond
24, Oct, 2015 @6:00 AM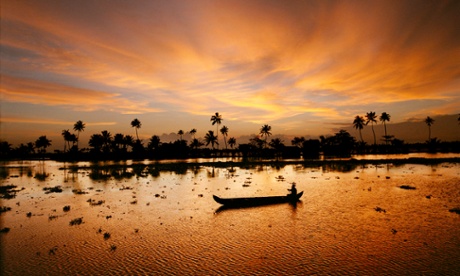 My new attitude to travel is to skip the iconic – and I thank my father for that
A lot of travel can be about pretending to like monuments and sights that you don't really enjoy, but my father, the reluctant traveller, has shown me that what matters is only doing the things you are genuinely interested in
Shahnaz Habib
19, Aug, 2015 @5:30 AM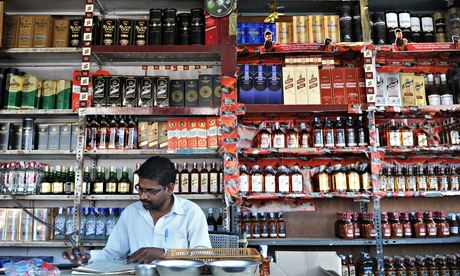 Kerala holidaymakers left high and dry as India's wettest state bans alcohol
Chief minister's aim of 'total prohibition' by 2024 could cost 100,000 jobs as hundreds of bars close
Anu Anand in Delhi
29, Aug, 2014 @12:55 PM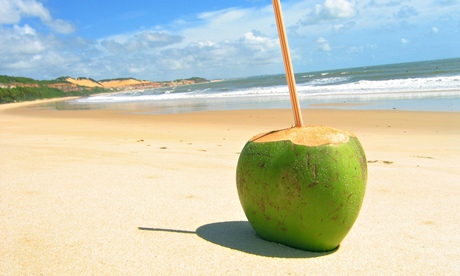 Coconut water: how its popularity has affected the supply chain
Once seen as a useless byproduct, coconut water is rapidly rising to prominence. What impact is it having on coconut farmers?
Tess Riley
15, Aug, 2014 @2:33 PM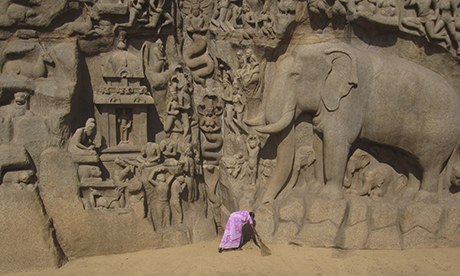 A first-timer's tour of south India
India can be daunting for first-time solo travellers. So when Ursula Kenny found a group tour of the south promising 'the perfect Indian starter trip', she signed up
Ursula Kenny
27, Sep, 2013 @8:00 PM
Holiday of the day: surfing and yoga in Kerala
A surf and yoga retreat in Kerala, south India, is the perfect spot for some winter R&R, and the first in our new regular series
Isabel Choat
16, Sep, 2013 @12:47 PM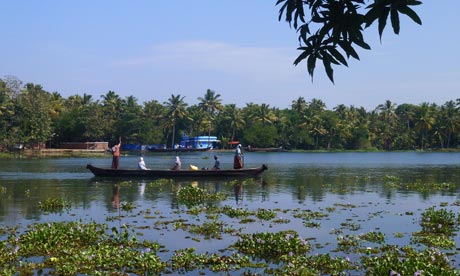 Wild about Kerala: doing yoga in India
Want to capture your inner elephant? Anna Stothard heads for the backwaters of south India and unleashes her animal passions with a unique form of yoga
Anna Stothard
27, Jan, 2013 @12:09 AM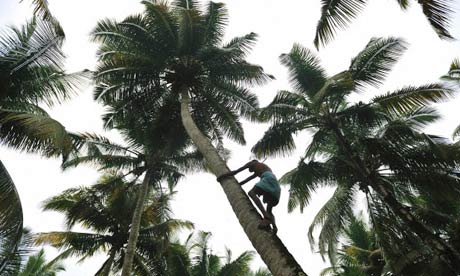 The Kerala homestay teaching its guests to climb coconut trees
At a friendly homestay on a farm in Kerala, Helen Elfer tries a quirky new activity – learning to climb coconut trees the traditional way
Helen Elfer
28, Sep, 2012 @9:44 PM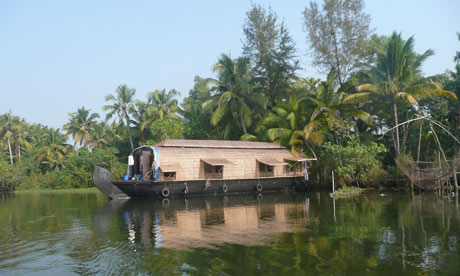 A locally owned houseboat trip in Kerala
The Goodearth houseboat, owned by and run by locals, offers Richard Eilers a rare glimpse of an unspoilt corner of the Keralan backwaters
Richard Eilers
17, Feb, 2012 @10:45 PM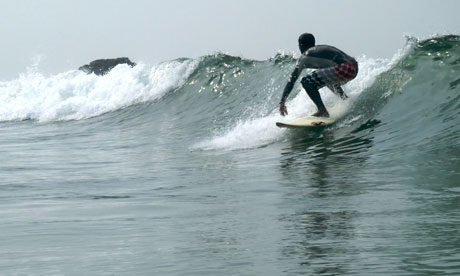 Surfing: a lucky break in Kerala
Kerala is the ultimate away-from-it-all destination and, with its pristine waves and quiet beauty, the south Indian coastline is attracting soul-searching surfers, too, says Susan Greenwood
Susan Greenwood
20, Nov, 2011 @12:08 AM