Why now?
To see Jake and Dinos Chapman's Cyber Iconic Man – the naked, upside- down sculpture, dripping blood into a bucket in the cathedral. In a city-wide project, Going Public (to 12 December) Sheffield has partnered major European collectors to make works by Marcel Duchamp, Sarah Lucas, Sol LeWitt and Do Ho Suh freely accessible.
Anything else going on?
Later this month there's Sensoria (25 Sept-3 Oct), the annual festival of all things music, film and digital. Starting with an audio-visual set from DJ Yoda on the history of hip-hop, there will be music, screenings, talks and installations on the theme of Altered States.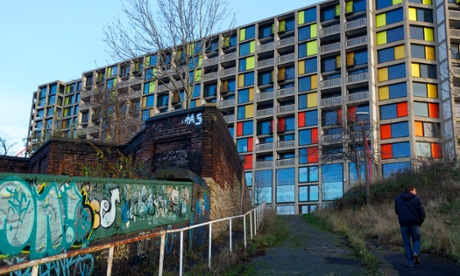 What else is there to do in the city?
Eyesore or iconic depending your viewpoint, the Park Hill housing estate, is a Brutalist colossus, where former pub The Scottish Queen, reopened earlier this year as a new temporary exhibition space. Its current show, until 24 October, is There is no Wealth but Life, an exhibition by printmker Peter Doig. For browsing, the Antiques Quarter along Abbeydale Road has plenty to offer.
Where to eat
There's great South Indian/Sri Lankan food at Rama's Bridge (190 Crookes). In the centre, charming Mama's and Leonie's (111 Norfolk Street) is unchanged since 1968. Try its unorthodox but delicious fruit pizza. If you've had a beer or three in studenty Ecclesall Road and fancy something greasy, a beef chilli hotdog (£8.50) from Yankees (at number 418) might suit.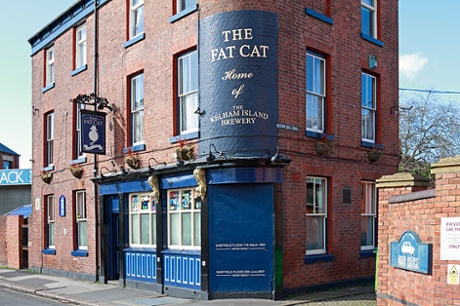 Where to drink
For beer with a dose of industry try the canalside Fat Cat (23 Alma Street). The Sheffield Tap at the station and the Rising Sun (471 Fulwood Road), with its 13-pump bar and mammoth array of beers, are both excellent. For a straightforward pub, try Kes author Barry Hines's old haunt, The Lescar (303 Sharrow Vale Road).
Anywhere to stay for under £100?
The recently opened boutique Brocco on the Park (0114 266 1233) has doubles from £75. For something more rustic, the Norfolk Arms (0114 230 2197), on the edge of the Peak District, has doubles from £85.