This year must have been one of the most challenging yet for the travel industry. It was a year of tumultuous events – earthquakes in New Zealand, protests and uprisings in Tunisia and Egypt, the devastating earthquake and tsunami in Japan, the return of the ash cloud, debt problems in Greece and other parts of Europe, and rioting at home. Any predictions about travel trends at the beginning of the year – the growing appetite for travel in the Middle East, for example, with the launch of new flights into the region – appeared to be on shaky ground just a few months in.
On a brighter note, the trend for booking holidays with small, specialist companies continued to grow. Social networking has also come of age, with readers showing an increasing interest in holidays that involve meeting and interacting with local people. And though allegiance to some destinations and tour operators may have shifted, readers seem as keen as ever to travel.
Here's our full list of winners.
Ethical travel award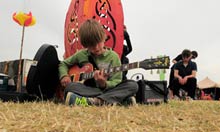 Winner: Sunrise Festival
This small British festival, held in Somerset, really impressed us with its commitment to sustainability, but not at the expense of fun. Festivals have never been more popular, and are typically a huge litter-generating, electricity-consuming exercise in wasteful excess. Yet Sunrise has shown that they don't have to be this way, proving that you can host a wild, hedonistic party, with loud music, light shows and a raucous crowd, without impacting on the environment. The festival policy is based on wanting to "live in harmony with the earth" and making changes at grassroots level in the hope they will inspire others. Watch a video of the 2011 festival here.
Best travel Website
Winner: Airbnb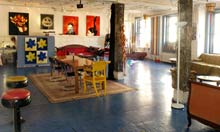 Very few websites can claim to be game-changing – but Airbnb has been exactly that. It banked on the idea that people would be happy to open their homes to strangers, for a fee. They were right... in a very big way. It's seen an 800% grown in service in the last year, and been valued at more than $1bn. According to a TechCrunch post last year, "on any given night in New York there are more people staying in homes via Airbnb than there are rooms in the biggest hotel in Manhattan". Not bad for an idea dreamt up by three post-grads in a San Francisco living room in 2007.
Favourite UK city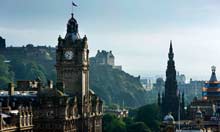 For the 12th consecutive year, Edinburgh has held on to its title as the UK's favourite city. Neither the historic charms of Durham and Bath nor the vibrant arts scene and nightlife in Newcastle and Liverpool are a match for the cultural dynamism and austere beauty of this Scottish city.
1 Edinburgh 2 Durham 3 Bath 4 Newcastle 5 Liverpool
Favourite overseas city
Tokyo proved that its meteoric rise to the top of the city charts was no fluke by hanging on to the title for the second year running. Now the dynamic city is facing one of its biggest challenges yet, trying to persuade tourists to return in the wake of the earthquake and tsunami that hit the north-east of the country in March. Though Tokyo is 200km from the site of the disaster, visitor numbers have taken a big hit. This prompted hoteliers to cut hotel rates by as much as 50%, with the result that this notoriously expensive city is affordable for many visitors for the first time.
1 Tokyo 2 Sydney 3 Cape Town 4 San Francisco 5 New York
Favourite European country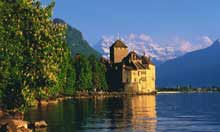 Once again the clean air, good living, mountain vistas and outdoorsy appeal of the Alpine countries and Scandinavia dominate the top 10, with Switzerland winning back its crown from neighbouring Austria after being knocked off the top spot in 2010, and Sweden quietly creeping up the table to take second place.
1 Switzerland 2 Sweden 3 Austria 4 Germany 5 Italy
Favourite long-haul country
At the start of this year, Japan was anticipating that 2011 would be one of its most successful ever for tourism – a fact reflected in our survey results. But on 11 March, disaster struck: a devastating earthquake and tsunami in the north-east of the country. Though much of the country's infrastructure has returned to normal, it is feared the damage to Japan's tourism industry will take longer to repair, despite enticing discounts being offered by hoteliers and tour operators to encourage visitors to return.
1 Japan 2 Maldives 3 Peru 4 New Zealand 5 Vietnam
Best travel agent
A previous winner in this category and last year's runner-up, Journeys à la Carte, has reclaimed its crown this year. The independent travel agent has earned a loyal customer following for its expertise, impartial advice and commitment to personal service, a fact that's reflected in its impressive score of 99.8 per cent.
1 Journeys à la Carte 2 Travel Counsellors 3 Co-op Travel 4 STA Travel 5 Flight Centre
Best online booking service
This new category reflects one of the fastest-growing sectors of the travel industry: online bookings. The honours go to i-escape for its tantalising collection of hand-picked places to stay around the world.
1 i-escape 2 Saddle Skedaddle 3 Directski.com 4 Erna Low 5 HF Holidays
Best tour operator – large operator
Heading the large operator category for the second year is walking specialist HF Holidays, which has also branched out into city breaks, activity holidays and guided tours.
1 HF Holidays 2 Riviera Travel 3 Voyages Jules Verne 4 Direct Holidays 5 Trailfinders
Best tour operator – small operator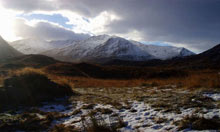 It's all change in the small tour operator category, with McKinlay Kidd, a Scotland and Ireland specialist, coming up trumps with its enticing programme of itineraries, ranging from West Coast Seafood Trails to Hebridean Wildlife Adventures.
1 McKinlay Kidd 2 Wild Frontiers 3 Saddle Skedaddle 4 Audley Travel 5 Milestones Tours
Best short break operator – large operator
Hertfordshire-based HF Holidays, a not-for-profit co-operative society, takes the big prize, closely followed by long-haul specialist Trailfinders.
1 HF Holidays 2 Trailfinders 3 Riviera Travel 4 Voyages Jules Verne 5 Superbreak
Best short break operator – small operator
Cycling specialist Saddle Skedaddle has pipped last year's winner, Original Travel, to the post. New entry Mr & Mrs Smith brings a bit of glamour to the list with its mouth-watering portfolio of sexy boutique hotels.
1 Saddle Skedaddle 2 Original Travel 3 VFB Holidays 4 Kirker Holidays 5 Mr & Mrs Smith
Best ski company
Proving that small is beautiful for the third year in a row is Peak Retreats, which takes its guests off the beaten piste to hidden resorts and villages offering an authentic Alpine experience.
1 Peak Retreats 2 Erna Low 3 Directski.com 4 Exodus 5 Mark Warner
Best cruise line
Uniworld River Cruises, a boutique river cruising specialist, is making waves in this category, coming from nowhere to overtake cruise world leviathans such as Silversea, Cunard and Celebrity.
1 Uniworld River Cruises 2 Cunard 3 Viking River Cruises 4 Voyages of Discovery 5 Noble Caledonia
Best UK hotel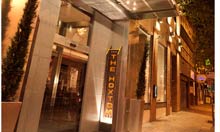 It's official, The Hoxton is still hip. The combination of great-value rooms and a cool east London location is proving a winner with our readers. City Inn's rebranding last year has not affected its fortunes as the group hangs on to second place under its fresh new name, Mint Hotels.
1 The Hoxton 2 Mint Hotel 3 Sofitel 4 Hotel Du Vin & Bistro 5 Malmaison
Best overseas hotel
This year's winner, Dubai-based hotel group Jumeirah, continues ts quest for global domination with new five-star properties scheduled to open in Abu Dhabi, Dubai, Kuwait, Azerbaijan, the Maldives and Mallorca in the next 12 months.
1 Jumeirah 2 Mandarin Oriental 3 Oberoi Hotels & Resorts 4 Ritz-Carlton 5 Shangri-La Hotels & Resorts
Best economy airline
This year we pitted long-haul and short-haul specialists against each other in just two categories, with some interesting results. Singapore Airlines is the clear favourite in this new merged sector, with an impressive score of 94%. Of the Europe-based airlines, Aer Lingus fares best, coming fifth.
1 Singapore Airlines 2 Emirates 3 Qantas 4 Malaysian Airlines 5 Aer Lingus
Best business airline
It's all change in this category with Etihad, Air New Zealand and Qatar Airways toppling long-standing favourites Singapore, Emirates and Virgin from the top three.
1 Etihad Airways 2 Air New Zealand 3 Qatar Airways 4 Singapore Airlines 5 Cathay Pacific
Best ferry company
First prize goes to Caledonian MacBrayne, which sails to 24 destinations along Scotland's spectacular west coast, serving tourists and locals alike with its great range of Frequent Traveller, Island Hopping and Day Trip tickets.
1 Caledonian MacBrayne 2 Brittany Ferries 3 Irish Ferries 4 Isle of Man Steam Packet Company 5 Northlink
Best train company
Eurotunnel has pipped Eurostar to the post this year, with both cross-Channel operators sitting pretty ahead of the rest of the field.
1 Eurotunnel 2 Eurostar 3 Chiltern Railways 4 Gatwick Express 5 East Coast Trains