The top 10 gaming trends of 2017
As video gaming tightens its grip on mainstream culture, the games and their themes are becoming broader and bolder
Jordan Erica Webber
21, Nov, 2017 @6:05 AM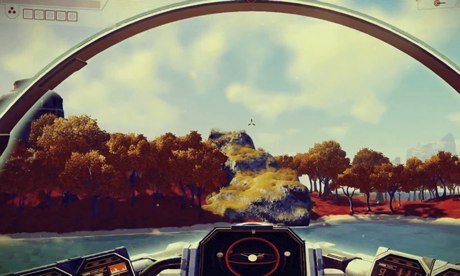 2014's most wanted games – review
From the zombie-battling DayZ to a reborn Mario, these are the games we will be playing this year, writes Nathan Ditum
Nathan Ditum
12, Jan, 2014 @12:05 AM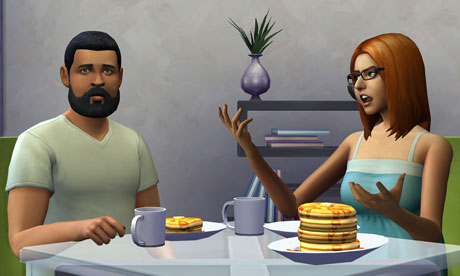 Gamescom 2013: five things we learned at the EA press conference
Keith Stuart: The latest intriguing details about Sims 4, Dragon Age Inquisition, Battlefield 4, Fifa 14 and Titanfall
Keith Stuart
21, Aug, 2013 @7:25 AM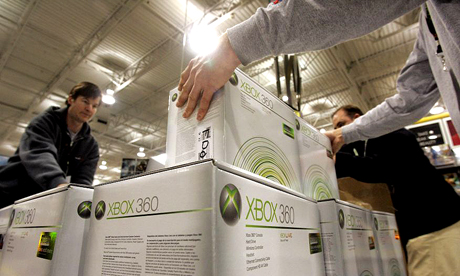 The truth about the Xbox 360
A hurried launch, a desire to win the console war and design compromises lay behind the 'red ring of death' debacle that cost Microsoft $1.15bn
Dean Takahashi
12, Nov, 2008 @4:15 PM
The twenty (other) games to look forward to in 2008: part one
The first ten games from our 2008 selection...
Keith Stuart
03, Jan, 2008 @2:10 PM
Ex-Guitar Hero developer bashes PS3
This one is all over the blogosphere. Jason Booth, previously of Harmonix and now part of a fresh start-up, Conduit Labs, has blogged about the limitations of the PS3 hardware. He attacks what he sees as the myths surrounding the system - that it's more graphically advanced than the 360, that Blu-ray provides advantages and that developers will draw more performance out of the architecture once they master it. He claims, instead, that intrinsic hardware issues mean that developers are always playing catch up to the Xbox capabilities:
Keith Stuart
29, Oct, 2007 @9:40 AM
Assassin's Creed launch date announced
I don't usually bother with this sort of thing, but having travelled out to Montreal twice to see this epic production (four years in the making!), I thought I'd mention that Ubisoft's adventure has 'gone gold' and will be released on November 16. Finally we'll get the chance to see what all this genetic memory stuff is about. We'll also get our hands on the interesting but controversial context-sensitive control system, which is meant to turn all the free-running elements into a pleasure rather than a Prince of Persia-style challenge. Those who played the demo at E3 weren't sure.
Keith Stuart
25, Oct, 2007 @7:27 PM
Haze and the evolution of co-op: a quick chat with Free Radical Design
Mulitplayer is changing. Once upon-a-time studios flung a couple of deathmatch modes in at the arse-end of the development process, and considered that job done. But now the co-operative option has become a key, integrated element of next-gen console releases. Halo was a trendsetter of course, but since then, we've had the tactical tension of four-player GRAW and the pitch dark, blood-splattered carnage of Gears of War, designed very much with two-player co-operation in mind.
Keith Stuart
10, Oct, 2007 @7:49 PM
There can be only one...
Eidos has unveiled Highlander, a new title based in the 'universe' of the movies and TV series. Due out on PC, 360 and PS3 next year, it looks like a third-person adventure with the acrobatic undertones of Assasin's Creed. From the release:
Keith Stuart
23, Aug, 2007 @10:10 AM
EA announces new Rock Band tunes
It's due out in the US at the end of 2007 and in Europe in early 2008 and now it has a whole new selection of music tracks. Yes, Rock Band is at the Games Convention with EA revealing a localised music selection for Europe.
Keith Stuart
22, Aug, 2007 @1:00 PM
Flawed, fiddly... unmissable? Can raw ambition survive in the next-gen era?
Some interesting hands-on reports of Assassin's Creed are coming through after the game's showing at E3. This one from PSM3 magazine's Dan Dawkins, seems to sum up opinion quite nicely - the game is massively ambitious, has moments of genius, but is also frustrating and demanding:
Keith Stuart
31, Jul, 2007 @11:07 AM
Ubisoft finds Lost and calls in Heroes
Ubisoft has revealed the first details of its tie-in with hit series Lost, due out on Xbox 360, PC and PS3 in Q1 2008. The deal with ABC Studios was struck ages ago, but then Ubisoft suddenly stopped talking about it, as though silenced by The Others. Today, however, we've discovered that players will take on the role of a Flight 815 passenger who survives the crash (good start) and must work with characters from the TV show to unravel the island's mysteries. Helene Juguet, US senior director of marketing for Ubisoft, says:
Keith Stuart
26, Jul, 2007 @7:02 PM