Myspace's music purge is the latest cultural scrubbing we'll regret | Will Cox
Bob Dylan's first acting role was wiped because it took up space. What might we mourn from 50m songs deleted from Myspace?

Will Cox
10, Apr, 2019 @1:30 AM
Myspace loses all content uploaded before 2016
Faulty server migration blamed for mass deletion of songs, photos and video
Alex Hern
18, Mar, 2019 @3:33 PM
Meet the people who still use Myspace: 'It's given me so much joy'
Once it was the biggest social network; now it's a ghost town. But for a handful of hardcore users, Myspace remains essential
Olivia Solon in San Francisco
06, Jun, 2018 @9:00 AM
When celebrities used Myspace: the profiles A-listers try to forget
With early Tyler, the Creator music unearthed through his page, we tracked down the profiles of other stars – including Tom Hardy and Taylor Swift
Stuart Heritage
03, Jan, 2017 @4:13 PM
Yahoo is not alone: six failed tech companies and how they fell
As the internet company sells its core web business to Verizon, we take a look back at AOL, Myspace and other faded firms
Sam Thielman in New York
25, Jul, 2016 @4:24 PM
Lonelygirl15: how one mysterious vlogger changed the internet
Bree was a funny, friendly 16-year-old video blogger with a strange family. But all was not what it seemed. Ten years on, we revisit YouTube's first viral hoax
Elena Cresci
16, Jun, 2016 @8:00 AM
MySpace: site that once could have bought Facebook acquired by Time Inc
Once the bastion of social networking, MySpace backed away from a 'Space/Face' merger in 2004. In the decade since, it has changed ownership three times
Sam Thielman in New York
11, Feb, 2016 @6:55 PM
Time Inc buys what is left of MySpace for its user data
Magazine publisher acquires social network's owner Viant and will mine its membership data
Jasper Jackson
11, Feb, 2016 @3:07 PM
RIP Friends Reunited – but what else is lurking in the social media graveyard?
Once worth £175m, the networking site has now closed. But what became of MySpace? When did we say goodbye to Ello? Not to mention Menshn …
Gavin Haynes
19, Jan, 2016 @6:48 PM
Ello, is anybody there? Alternative social networks abound for the peachy-keen
Peach is the latest social network (or maybe just one of the latest, since they are founded with such frequency) to set its sights on replacing Facebook
Elle Hunt
15, Jan, 2016 @10:41 PM
How Arctic Monkeys' debut single changed the music industry and 'killed the NME'
Exactly 10 years ago, the Sheffield teenagers mined their giant online following to send I Bet You Look Good on the Dancefloor to No 1 and revolutionised the way music was sold in the UK for ever
Laura Snapes
22, Oct, 2015 @3:22 PM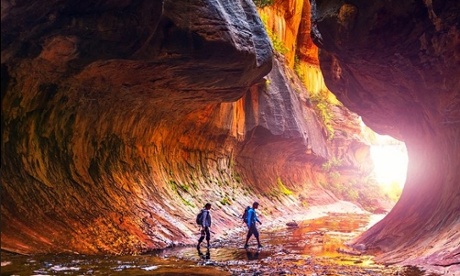 Myspace Tom still wants to be your friend
Myspace – the hot social media website of 2003 – is back. But you won't find Myspace Tom popping up as your default first friend any more – he's too busy posting pics on Instagram
Lauren Razavi
31, Mar, 2015 @6:05 PM