Apple appears to have leaked an updated version of its cheapest smartphone, the plastic-backed iPhone 5C, now with a Touch ID sensor.

The image used to advertise Apple's new iPhone charging dock with a lightning connector shows an iPhone 5C with a red plastic back, but with a Touch ID fingerprint reader where a regular home button should be.
The iPhone 5C, released in September 2013 at the same time as its then top-of-the-range iPhone 5S, had similar specifications to the iPhone 5 from 2012. It did not have a fingerprint scanner, but used Apple's older, simple home button.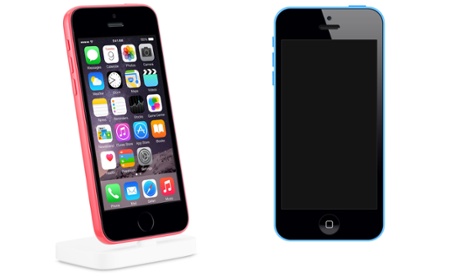 The iPhone 5C was not updated in September 2014 during the announcement of the larger iPhone 6 and iPhone 6 Plus, leading many to speculate that Apple's experiment with a cheaper, less powerful iPhone had ended with the 5C.
Since the release of the iPhone 6, which made the smallest current iPhone start with a screen size of 4.7in, experts had speculated that Apple might introduce a smaller, cheaper iPhone with a screen size of 4in, matching those of the iPhone 5S and older smartphones.
It is possible that Apple will release a new version of the iPhone 5C, possibly called the iPhone 6C, in September when it is expected to reveal updated iPhones as part of its yearly refresh cycle.
If so, an iPhone 6C is likely to feature lower-powered components compared with its higher-end iPhones, but is expected to feature a Touch ID sensor, which was also added to Apple's iPad Air 2 and iPad Mini 3 tablets in October last year.
Having a Touch ID sensor fitted to all of Apple's portable devices beyond its laptops would allow the company to consolidate its security and software systems around the fingerprint-recognition technology and provide support for Apple Pay – which uses Touch ID to authenticate payments – through all the company's smartphones.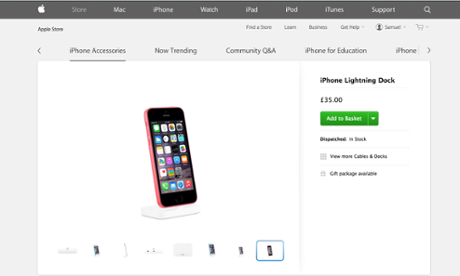 Apple has not replied to a request for comment.
• Phablets take bigger share of US smartphone market as trend spreads
• Apple Watch review: beautiful hardware spoiled by complicated software