Facebook now owns virtual reality startup Oculus VR, after closing the $2bn acquisition, which was announced by the two companies in March.
The social network is paying $400m in cash plus 23.1m Facebook shares for the maker of the Oculus Rift headset, with a further $300m in incentives if it hits certain milestones in the future.
So what now? Will Oculus VR expand beyond its current focus on games? When will the Rift – currently available to developers – go on sale to the rest of us? Is Facebook going to stuff ads into virtual worlds and mine them for our data? And is this finally virtual reality's big moment, after plenty of hype but also disappointment in the past?
Facebook's decision to spend two Instagrams (or, alternatively, 0.1052 WhatsApps) on Oculus VR has unsurprisingly sparked plenty of debate. Here are some answers to some of the key questions.
Why is Facebook buying Oculus?
Partly because Mark Zuckerberg is rich and powerful, and because he can. After going public, and with a burgeoning online ads business, Facebook is flush with cash, but the control its chief executive retains over the company means he can splash millions on startups.
The uncharitable view is that Oculus VR is a boy's toy for Facebook's still-youthful CEO: he tried the Rift, and loved it so much he bought the company. Unsurprisingly, Zuckerberg himself says it's more a long-term strategic bet on the future for social networking.
"At this point we feel we're in a position where we can start focusing on what platforms will come next to enable even more useful, entertaining and personal experiences," he wrote in a status update as the acquisition was announced in March.
"With Oculus, it's that they're the clear leader in something that has the potential to be the next important, or one of the next most important computing platforms," he told analysts later that day.
Does this mean Oculus VR is giving up on games?
Not for now: a point that has been stressed by both Zuckerberg and Oculus VR's co-founders from the moment the deal was announced – sensing the likely worries of developers who've already invested money (on a Rift devkit) and time (on making games for it).
"Oculus already has big plans here that won't be changing and we hope to accelerate," wrote Zuckerberg, outlining plans to keep Oculus as an independent entity under Facebook's umbrella – an arrangement similar to Instagram and WhatsApp.
"The Rift is highly anticipated by the gaming community, and there's a lot of interest from developers in building for this platform. We're going to focus on helping Oculus build out their product and develop partnerships to support more games."
For their part, Oculus VR's founders maintained their commitment to games too. "Over the next 10 years, virtual reality will become ubiquitous, affordable, and transformative, and it begins with a truly next-generation gaming experience," they wrote in their own blog post.
"This partnership ensures that the Oculus platform is coming, and that it's going to change gaming forever."
What else does Facebook want Oculus for?
Some analysts snorted at the deal when it was announced in March, pointing out that the games Facebook is most closely associated with – FarmVille, Candy Crush Saga etc – are a world away from the immersive, 3D games that developers hope to create for Oculus Rift.
Zuckerberg claimed his eye was on a much bigger picture, though. "This is just the start. After games, we're going to make Oculus a platform for many other experiences," he wrote.
"Imagine enjoying a court side seat at a game, studying in a classroom of students and teachers all over the world or consulting with a doctor face-to-face – just by putting on goggles in your home."

In other words, Facebook is buying Oculus VR because it hopes developers will create lots of non-gaming experiences for it too, with social networking (and, ultimately, advertising) built in.
"By feeling truly present, you can share unbounded spaces and experiences with the people in your life. Imagine sharing not just moments with your friends online, but entire experiences and adventures," he wrote.

"These are just some of the potential uses. By working with developers and partners across the industry, together we can build many more. One day, we believe this kind of immersive, augmented reality will become a part of daily life for billions of people."
When quizzed by analysts, Zuckerberg compared virtual reality to smartphones, suggesting that just as new apps emerged for mobile devices that hadn't previously made sense on PC, so VR will spark new ideas.
"I think you're going to see that and it's going to take a while for that to develop, which is partially why I think this is a five-plus year thing," he said.
Wait, what: advertising?
Facebook's mantra for big acquisitions – Instagram, WhatsApp and Oculus VR alike – is to talk about focusing on user growth in the short term, then figuring out how to make money later. There are no details yet on specific plans for Oculus VR, but Zuckerberg did give analysts a couple of hints.
"We're not going to try to make a profit off the devices long term. We view this as a software and services thing," he said. "Where if we can make it so that this becomes a network where people can be communicating and buying things and virtual goods, and there might be advertising in the world, but we need to figure that out down the line."
So yes, advertising, at some point.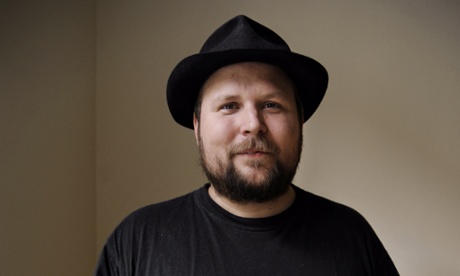 Does everyone think the acquisition is a good thing?
Predictably, no. The most prominent critic was Markus 'Notch' Persson, the creator of Minecraft, who cancelled embryonic plans to make a "slimmed down" version of the popular game for Oculus Rift, while outlining his concerns in a blog post.
"Facebook is not a company of grass-roots tech enthusiasts. Facebook is not a game tech company. Facebook has a history of caring about building user numbers, and nothing but building user numbers," he wrote.
"People have made games for Facebook platforms before, and while it worked great for a while, they were stuck in a very unfortunate position when Facebook eventually changed the platform to better fit the social experience they were trying to build."
Musician Peter Berkman – part of chiptune band anamanaguchi – expressed wider concerns about what Facebook might be looking to get out of virtual reality besides direct advertising.
"Between head & iris tracking, in-game data, and Facebook's incredible systems- there will be a plethora of information to mine along with the ability and intent to do it," wrote Berkman in March.

"It is infinitely easier to mine data in a completely simulated reality - Facebook will know where you're looking, what you're doing, and how long you do it. The data promised to them by VR (tele-conference meetings, games that portray our deepest desires, fears and fantasies) is everything they wish they could gather in the real world. When they cross-reference that with all the other information they already have on a billion people (faces, social dynamics, etc), suddenly there is one company with a lot of control."
We don't know whether Oculus Rift will go mainstream, and we don't know what people will be doing with VR technology – but right from the start, Facebook will be questioned about how it's using the resulting data. That, at least, is a good thing.
What's in this for Oculus?
Some critics of the acquisition would like to have seen Oculus VR stay independent, but when explaining its decision to sell up, the company's management team have stressed the positive aspects of life within an internet giant.
"This partnership is one of the most important moments for virtual reality: it gives us the best shot at truly changing the world," wrote the team in their blog post announcing the deal.
"It opens doors to new opportunities and partnerships, reduces risk on the manufacturing and work capital side, allows us to publish more made-for-VR content, and lets us focus on what we do best: solving hard engineering challenges and delivering the future of VR."

Oculus VR's chief technology officer John Carmack actually popped up on Berkman's blog post to give his views on why the acquisition was inevitable, and might be a positive thing.
"The [VR] experience is too obviously powerful, and it makes converts on contact. The fairly rapid involvement of the Titans is inevitable, and the real questions were how deeply to partner, and with who," he wrote.

"Honestly, I wasn't expecting Facebook (or this soon). I have zero personal background with them, and I could think of other companies that would have more obvious synergies. However, I do have reasons to believe that they get the Big Picture as I see it, and will be a powerful force towards making it happen. You don't make a commitment like they just did on a whim."
CEO Brendan Iribe added this in May in an appearance at the TechCrunch Disrupt conference: "Do you want to build a platform that has one billion users on it, or only 10, 20, or 50 million?"
Will I be able to get an Oculus Rift headset sooner now?
You can buy an Oculus Rift now, if you're a developer: the headset devkit is in its second generation and orderable from the company's website for $350 – complete with a tickbox to check noting that "I understand this hardware is intended for developers and it is not a consumer product."
When will it be a consumer product? Nobody's saying for now, including Zuckerberg when analysts asked him about a likely release date.
While it's tempting to say Facebook's resources should accelerate plans for the Rift's proper launch, it could work the other way: Oculus VR might use those resources to hire in a bunch more engineers and tackle some of the challenges it hadn't felt able to take on before.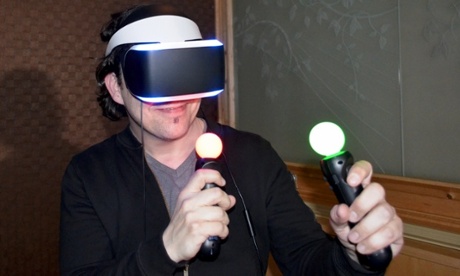 What are the alternatives?
Oculus VR certainly isn't the only company exploring a new generation of virtual reality hardware, even if Facebook's resources may help it hoover up more engineering talent ahead of its rivals.
Those rivals include Sony, which unveiled its own Project Morpheus VR headset for PlayStation 4 the week before Facebook announced that it was buying Oculus. A prototype for now, Sony has grand ambitions for the device, as games chief Andrew House told The Guardian earlier this month.
"It's definitely more than an experiment. We've made some commitments; we're putting significant investment into the product," said House.
"We do now think that we can get to this point of delivering a magical sense of presence - where your brain tricks you into thinking you're actually in this place. We think there's something there that could be really, really interesting for a next frontier of game development."
How about Microsoft and Xbox One? "Virtual reality is a really interesting area, especially for games, and while it seems like it's been 'just over the horizon' for the last 20 years or so, I think we could finally start seeing it prove out soon for both gamers and developers," its games boss Phil Spencer told Forbes in April.
"Our Microsoft research team has been playing with virtual reality for quite a while, and while we don't have anything to officially announce, it's clearly an area people are excited about. The potential is definitely there."
With Microsoft currently undergoing layoffs and internal reorganisations, it remains unclear when (or even whether) that research will turn into a commercial product. A reminder, though, Jaron Lanier – one of the prime movers in VR technology in the late 1980s – is an interdisciplinary scientist at Microsoft Research...
So, what next for Oculus VR?
In the short term, its own developer conference, Oculus Connect, which takes place on 19-20 September in Los Angeles.
Besides gathering developers working on games and apps for the Rift, the company promises it'll be giving them a heads-up on the next developments for its technology, with keynotes from CEO Brendan Iribe, founder Palmer Luckey, CTO Carmack and chief scientist Michael Abrash on "Oculus, virtual reality, and the future of the medium".
That's when we'll hear from the horse's mouths what the future really holds for a Facebook-owned Oculus VR.
• Oculus Rift – 10 reasons why all eyes are back on VR
• Facebook and Oculus Rift: game developers react
• Oculus CEO: we want to put 1bn people in virtual reality