My Fair Lady review – perfectly elegant, ever so sedate
Eliza Doolittle and Henry Higgins are back in a time capsule of nice frocks, great tunes and comic bickering – but it's solid not spectacular
Arifa Akbar
18, May, 2022 @10:15 PM
'I'm constantly fighting behind the scenes' – Black comics on breaking down industry barriers
Gina Yashere, Stephen K Amos, Lenny Henry and Daliso Chaponda discuss rejecting stereotypes, unwittingly becoming spokespeople and the strides that have been made in representation
As told to Hannah J Davies
06, Nov, 2021 @11:00 AM
My Night With Reg review – a listless revival of Elyot's masterly Aids comedy
Despite heartfelt intentions and some energetic performances, this production doesn't do justice to the brilliance of Kevin Elyot's 1994 script
Arifa Akbar
30, Jul, 2021 @10:49 AM
'Like being in a speakeasy during Prohibition' – standups on their first gigs since lockdown
Bridget Christie was a bag of nerves, Suzi Ruffell played Covid for laughs and Stephen K Amos was so rusty he needed a clipboard ... top comics on the thrill of returning
Interviews by Chris Wiegand
06, Oct, 2020 @2:44 PM
'After 15 minutes, my audience walked out': standups on their Edinburgh debuts
Bridget Christie got locked out, Nina Conti ran off with a monkey – and Reginald D Hunter begged his ex for help. Top comedians relive their first fringe gig
Compiled by Chris Wiegand
14, Aug, 2018 @5:00 AM
The men's fashion jury on Harry Styles, Skepta, Justin Trudeau and more
Can Harry Styles put a foot wrong? Is Justin Trudeau Mr Average? And does Skepta look like an undertaker? Our celebrity judges give their verdicts
Thursday's best TV: Top of the Lake; Prejudice and Pride; Insecure
Jane Campion's impressionistic prodcedural continues; plus a very personal history of LGBTQ Britain, and a new series for Issa Rae's smart comedy
Hannah J Davies, Paul Howlett, Andrew Mueller, John Robinson, Jack Seale, David Stubbs, Hannah Verdier, Graeme Virtue
03, Aug, 2017 @4:59 AM
How do you solve a problem like The Donald? Comedians share how they tackle Trump
Nazeem Hussain, Emily Heller and Stephen K Amos answer one pressing question: how do you make jokes about the US president?
Daniel Herborn
18, Apr, 2017 @8:23 PM
Stephen K Amos: 'I want you to laugh and then I pull the rug from under your feet'
The British comedian talks Trump, marriage equality and why he's telling golliwog jokes in his show at the Melbourne international comedy festival
Simon Miraudo
04, Apr, 2017 @12:41 AM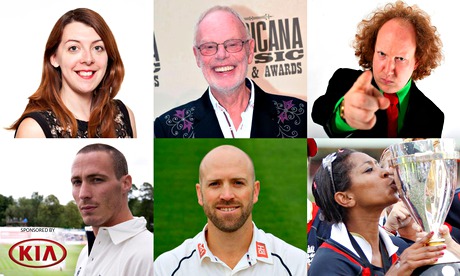 This week's new talks
Cricket Pitch: Ashes Special | Talking Comedy | Jesse Jackson
Phil Harrison, Rachel Aroesti & Skye Sherwin
14, Aug, 2015 @1:45 PM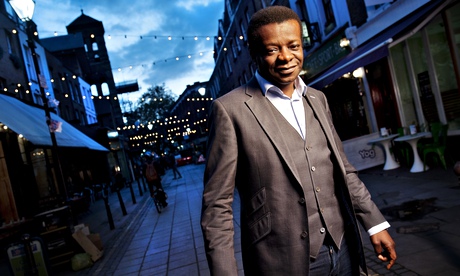 What Does The K Stand For? review: 'slightly uneven, but full of wit and sympathy'
Stephen K Amos's jaunty sitcom takes us back to his 80s childhood, growing up gay and black in a dysfunctional household
Priya Elan
12, Feb, 2015 @5:30 PM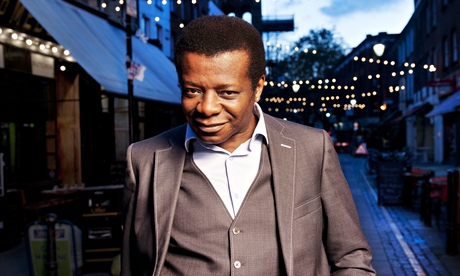 Stephen K Amos: the new Brucie?
Is Stephen K Amos what primetime TV is waiting for? He certainly thinks so. Brian Logan meets the standup and sitcom writer as he goes on tour
Brian Logan
03, Feb, 2014 @6:14 PM