'Like nothing else you'll ever hear': the 20 best podcasts ever
It's hard to believe, but podcasts have just turned 20. To celebrate, we asked 20 top podcasting voices for their favourite ever show – and some of the greatest episodes
'Reinvent the macarena': Taskmaster's Alex Horne sets us four fiendish new challenges
The smash Channel 4 show returns for its 11th season this week. To mark the occasion, the show's assistant set our writer four challenges to fulfil – is he up to the task?

Jack Bernhardt
18, Mar, 2021 @11:00 AM
Richard Herring: 'The Simpsons should stop now'
The comic expounds on his love for Rick and Morty, as well as the questionable sexual politics of How I Met Your Mother
Interview by Ammar Kalia
18, Aug, 2020 @11:01 AM
Top 10 books about comedy | Louis Barfe
Ken Dodd's biographer picks his zingers from the literature of laughter-giving
Louis Barfe
04, Dec, 2019 @1:03 PM
Thrillingly rude! Why Richard Herring is the best celeb interviewer in Britain
From Stephen Fry on attempting suicide to Mary Beard on goat sex, how does Richard Herring get stars to be so refreshingly frank? And did he go too far with Stephen Merchant?
Edward Tew
03, Jul, 2019 @10:06 AM
Top 10 books to understand happiness
The science gets complex, but alongside psychologists and neurologists, larks from the likes of Spike Milligan and Terry Pratchett have useful things to impart
Dean Burnett
16, May, 2018 @9:04 AM
'Fame proved toxic for the relationship': when comedy double acts split
David Baddiel, Andy Zaltzman, Richard Herring and other comics on fame, failure and friendship
Simon Parkin
27, Jan, 2018 @10:00 AM
Richard Herring: 'Rick And Morty is the most brilliant TV show I've ever seen'
The comedian, writer and blogger on what makes him laugh the most
Rachel Aroesti
03, Feb, 2017 @7:00 AM
John Robins: 'I couldn't breathe during Monty Python, I was laughing that much'
The standup and Radio X presenter on what makes him laugh the most, from Richard Herring to ludicrous haircuts
Rachel Aroesti
07, Oct, 2016 @12:00 PM
The Comedian's Comedian: the podcast that gets inside funny people's heads
Part podcast, part therapy session, The Comedian's Comedian offers a peek into the inner life of funny people. Meet its creator, Stuart Goldsmith
Rachel Aroesti
06, Sep, 2016 @8:00 AM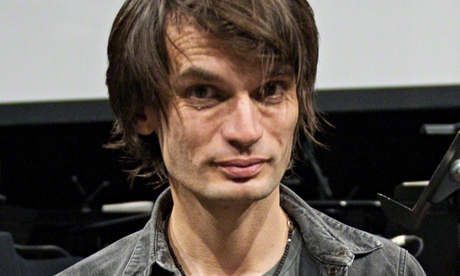 On my radar: Jonny Greenwood's cultural highlights
The Radiohead musician on his debt to Clive James, the comedy podcasts of Richard Herring, and why Netflix drives him crazy
Kathryn Bromwich
16, Aug, 2015 @7:30 AM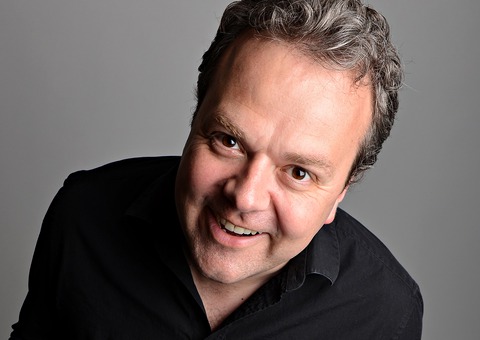 This week's new live comedy
Hal Cruttenden | Richard Herring | Rob Delaney
James Kettle
31, Oct, 2014 @12:00 PM