Rich Hall: 'America is on the edge of the apocalypse – Britain is a shuffling of weird ghoulish political figures'
The standup and author on American-British rants, why Saturday Night Live wouldn't work in the UK and the joy of offending Winnebago owners
Interview by Liam Pape
02, Nov, 2022 @8:00 AM
Greenwich Comedy festival review – starry lineup relishes return of live banter
Sara Pascoe, Rich Hall and Aisling Bea warm to an excited crowd – and a divine heckler – in the chilly outdoors
Brian Logan
27, Sep, 2020 @11:01 PM
Rich Hall's Working for the American Dream review: he's Sigmund Freud in a cowboy hat
The comedian meanders over the Mason-Dixon Line in his attempt to pin down the abstract concept that binds the US together
Sam Wollaston
04, Jul, 2018 @9:30 PM
Rich Hall: 'Albert Brooks is one of the funniest comedians ever'
From squid pelts to Boston standup Kevin Meaney, the misanthropic US comic and musician reveals the things that make him laugh the most
Rachel Aroesti
07, Apr, 2017 @12:00 PM
Mae Martin's candid bid to make sexuality 'one less thing kids worry about'
The Canadian standup's Radio 4 show expertly splices comedy, opinion and enlightenment to explore millennial gender fluidity and sex
Brian Logan
10, Nov, 2016 @3:43 PM
Time to decide: do we want Biff Tannen or Mary Tyler Moore in the White House?
I'll be voting for Hillary, but the choice is bleak. My fellow Americans are so fed up with this farcical election, they are throwing dildos on to football pitches
Rich Hall
06, Nov, 2016 @4:30 PM
The week in radio: The Global Election; #WhoisNeil; Rich Hall's (US Election) Breakdown
As the world watches Trump v Clinton unfold, some insiders' views prove fascinating – and entertaining
Miranda Sawyer
23, Oct, 2016 @6:00 AM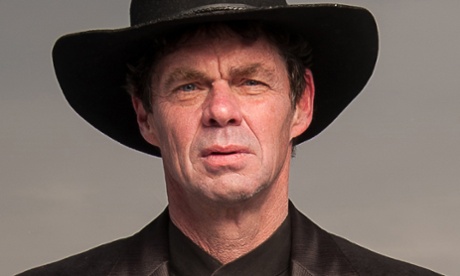 Rich Hall on bringing back Otis Lee Crenshaw and shocking his relatives
As he reaches the end of his UK standup tour, the comic speaks about being a frustrated musician, what his family thinks of his shows and why he's returning to the Perrier-winning role of the convicted country star
Paul Fleckney
02, Jun, 2015 @7:00 AM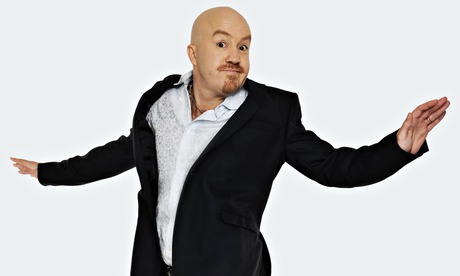 This week's new live comedy
Andy Parsons | Lucy Beaumont | Rich Hall
James Kettle
27, Feb, 2015 @12:00 PM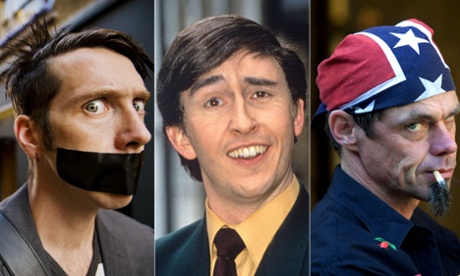 Vote for Partridge: characters to join the Pub Landlord in politics
Al Murray's comic creation is standing against Nigel Farage in South Thanet with a '13-point common-sense action plan'. But what would Otis Lee Crenshaw and The Boy With Tape on His Face do for Westminster?
Paul Fleckney
15, Jan, 2015 @8:00 AM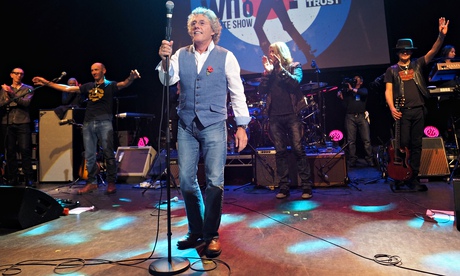 The Who review – even at 50, still too spiky to be national treasures
The Who celebrate their fifth decade by rocking out with a host of guest vocalists from the Strypes to Liam Gallagher, writes Ian Gittins
Ian Gittins
12, Nov, 2014 @12:22 PM

Rich Hall's Hoedown review – a loosely stitched hour of songs and improv
At its best, the show simply spreads the pleasure Hall and his band take in the songs, and in one another's company, writes Brian Logan
Brian Logan
13, Jun, 2014 @3:16 PM