Sadler's Wells to open hip-hop academy at new east London venue
Diploma course will provide training in live performance and theatre production at an international standard
Harriet Sherwood Arts and culture correspondent
09, Nov, 2021 @5:06 PM
Breakin' Convention: Social DisDancing review – a gripping hip-hop hour
The audience whoop behind their masks at a muted, Covid-era iteration of the festival, ending with a note of hope
Lyndsey Winship
14, Dec, 2020 @12:01 AM
'I feel like she's penetrating my soul': the power of Our Bodies Back
Commissioned by Sadler's Wells, Jonzi D's new black-and white film powerfully weaves poetry and dance in a tribute to women who suffered violence. Its makers demand change
Lyndsey Winship
26, Aug, 2020 @1:50 PM
On my radar: Jonzi D's cultural highlights
The choreographer on fantasy horror, rocking out to Slick Rick in his faux fur coat, and rasta pasta to die for
Kathryn Bromwich
16, Apr, 2017 @9:00 AM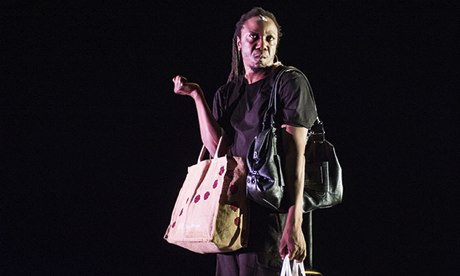 Jonzi D – review
The hip-hop choreographer has turned his decision to reject an MBE into an entertainingly articulate stage show, writes Judith Mackrell
Judith Mackrell
10, Dec, 2013 @11:22 AM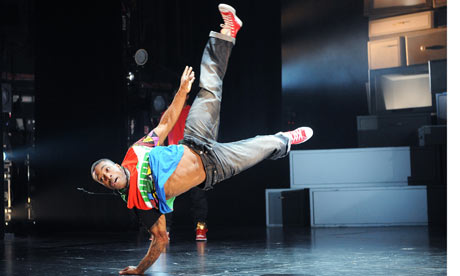 A new dawn: how street dance came in from the cold
Street dance used to be a fringe genre. Now it's making the leap to theatre, prime-time TV – and even a 3D film. Sanjoy Roy on how it came of age
Sanjoy Roy
23, Mar, 2010 @9:45 PM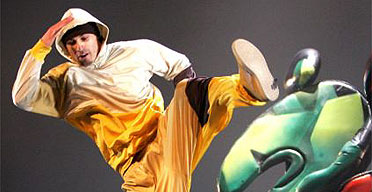 Dance review: Jonzi D, Peacock Theatre, London
Dance: There are no guarantees in hip hop theatre, but the imprimatur of Jonzi D is close to a promise of a good time, writes Luke Jennings.
Luke Jennings
06, May, 2007 @9:55 AM
Tag: Me vs the City, New Wolsey Theatre, Ipswich
New Wolsey Theatre, Ipswich
Judith Mackrell
27, Feb, 2006 @12:15 AM

Positive spin
Pop: "It's going to be great to go to one of the world's most powerful financial centres and to spit lyrics of fire from above them!" This was one response when the MC and poet Jonzi D invited hip-hop artists from South Africa to take part in Flight 5065 on the London Eye next Tuesday.
Chris Hall
15, Jun, 2005 @10:14 AM
Performance: Jonzi D
Queen Elizabeth Hall, London
***
Judith Mackrell
01, Jun, 2001 @11:00 PM