Greatest Ever Late 'n' Live review – a welcome hit of Edinburgh standup
Footage of Dara Ó Briain, Sarah Millican, John Bishop and Jason Byrne features in this attempt to recapture the mythic status of a renowned fringe night
Brian Logan
09, Aug, 2020 @12:25 PM
HS2 delivery company spent £600m buying up properties on route
Comedian John Bishop and PM's father sold their homes as part of compensation scheme
Rupert Jones
21, Aug, 2019 @2:49 PM
TV tonight: Nas, J Cole and Rakim deliver a must-watch history of hip-hop
Sacha Jenkins' impressive doc explores the evolution of hip-hop. Plus: smart espionage thrills in The Looming Tower. Here's what to watch on TV tonight
Mike Bradley, Phil Harrison, Ellen E Jones, Ali Catterall and Paul Howlett
26, Apr, 2019 @5:00 AM
On my radar: Craig Charles's cultural highlights
The actor and DJ on Jean-Michel Basquiat, horror film Mother!, John Bishop's chatshow, the magic of Altrincham Market and rising funksters the Allergies
Sarah Harford
03, Dec, 2017 @10:00 AM
Funny Cow review – Maxine Peake blazes in the dark days of standup
Peake is hypnotically belligerent as an ambitious club performer trampling over prejudice and sticky carpets on the 1970s comedy circuit
Peter Bradshaw
11, Oct, 2017 @6:45 PM
Edinburgh festival 2017: standup shows going on tour
Now the fringe is over, comics from Desiree Burch to John Bishop are hitting the road with jokes about fertility anxiety, political correctness and life as a 'virgin dominatrix'
Brian Logan
28, Aug, 2017 @4:58 PM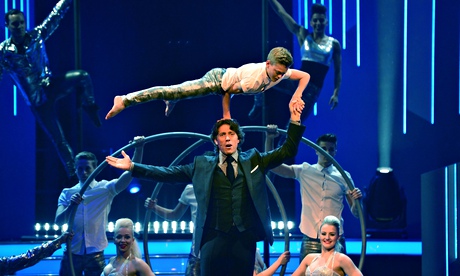 The John Bishop Show review: 'a 70s variety show throwback'
This unapologetically, even proudly, retro venture sees Paul Weller, comedians, and a beatboxer topped off with the wit of Trevor Noah, who turns the joke on us
Sam Wollaston
01, Jun, 2015 @7:00 AM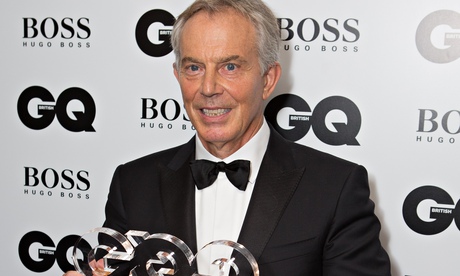 The GQ Men of the Year awards: why Tony Blair and co really won
Pete Cashmore: The magazine's annual awards ceremony honoured a peculiar mix of blokes. Were these chaps really the best in their respective fields? Were they even close?
Pete Cashmore
03, Sep, 2014 @10:02 AM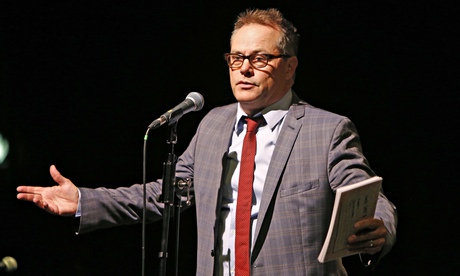 Jack Dee's Help Desk review: when comedians become agony aunts
Assembly George Square
Audience problems shared in Edinburgh festival fringe show: helped by John Bishop, it's less cynical than you might expect
Brian Logan
19, Aug, 2014 @3:16 PM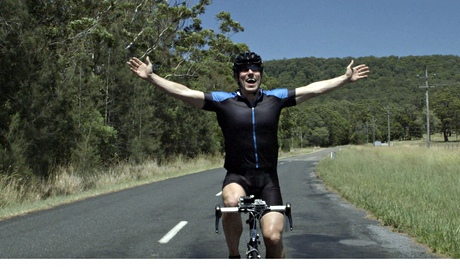 John Bishop's Australia; University Challenge: Class of 2014 – TV review
Tim Dowling: Koalas can get chlamydia! That's just one of the things I learned from John Bishop's tour of Australia
Tim Dowling
08, Jul, 2014 @5:00 AM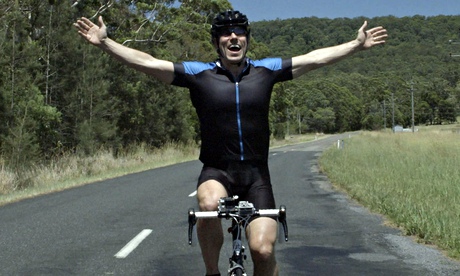 TV highlights 07/07/14
Tour De France 2014 | Couples Come Dine With Me | Skyscraper: London's Cheesegrater | John Bishop's Australia | Scotland: For Richer Or Poorer? | The 100 | Slum Survivors
Lanre Bakare, Rachel Aroesti, Ali Catterall, David Stubbs, Andrew Mueller and Hannah J Davies
07, Jul, 2014 @6:00 AM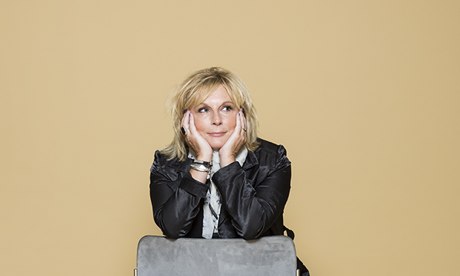 Super Thursday: are you fed up with celebrity autobiographies?
Jennifer Saunders, John Bishop and other big names bring customers to bookshops, but Foyles' Jonathan Ruppin says there are problems with celebrity bookselling
Jonathan Ruppin
10, Oct, 2013 @6:57 AM