'They changed my ending, I felt aghast': how we made Wicked
'I once performed Defying Gravity at the White House within spitting distance of the Obamas,' says Idina Menzel. 'In fact, I might actually have spat on them'
Interviews by Chris Wiegand
27, Sep, 2021 @1:26 PM
Cinderella review – Ella wears the trousers in goofy musical redesign
With help from mouse-turned-footman James Corden and a genderqueer fairy godparent, Camila Cabello's Ella gets to go to the ball in an outfit of her own creation
Peter Bradshaw
01, Sep, 2021 @4:00 PM
Uncut Gems review – an exhilarating, full-blown assault of a movie
Adam Sandler gives a career-best performance as a ducking-and-diving New York diamond dealer
Wendy Ide
11, Jan, 2020 @3:00 PM
Uncut Gems review – bank on it: here's the year's most exciting film | Peter Bradshaw's film of the week
Adam Sandler gives a terrific, career-best performance as a Manhattan jeweller with a perilous gambling habit in a rollicking, high-energy thriller
Peter Bradshaw
09, Jan, 2020 @7:00 AM
Frozen II review – magical journey into the unknown with Elsa and Anna
Disney sequel touches on climate change and boasts at least one great song
Simran Hans
23, Nov, 2019 @3:00 PM
Anthems, girl power and redemption: how Frozen ticked all the right boxes
It has been six years since my young family first fell for Disney's heroine Elsa. Can my children – or their mother – resist the sequel?
Viv Groskop
17, Nov, 2019 @7:10 AM
Frozen II review – a charming return but the thaw's setting in
Beloved heroine Elsa has a great new song as she heads into the enchanted forest in this funny, likable but underpowered sequel. Is it time to let her go?
Peter Bradshaw
14, Nov, 2019 @5:03 PM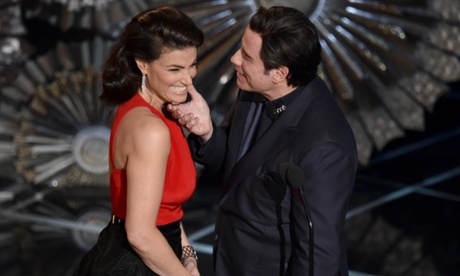 John Travolta's Idina Menzel face-grab at Oscars was 'rehearsed', says rep
In one of the more awkward moments of the Oscar ceremony, the actor held Idina Menzel's face as the pair presented the award for best original song
Ben Beaumont-Thomas
25, Feb, 2015 @9:29 AM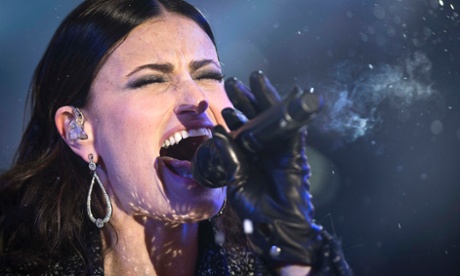 Idina Menzel to sing national anthem at 2015 Super Bowl
Star of Frozen, whose Let it Go was one of the most ubiquitous sounds of 2014, to perform the Star Spangled Banner before the game on 1 February
Guardian staff
16, Jan, 2015 @2:50 PM

Oscars 2014: John Travolta 'sorry' for mangling singer Idina Menzel's name
Actor garbled Frozen star Menzel's name as Adela Dazeem during Oscars ceremony, leading to widespread hilarity
Andrew Pulver
05, Mar, 2014 @10:02 AM