The Edinburgh fringe is too long, too expensive and too gruelling. It must change or die | Brian Logan
I've spent my whole professional life loving and writing about the fringe. But rocketing rents, a lack of diversity and its overwhelming scale are pushing this world-class cultural crucible to crisis point. No wonder artists are asking themselves: is it worth the candle?
Brian Logan
29, Aug, 2022 @1:30 PM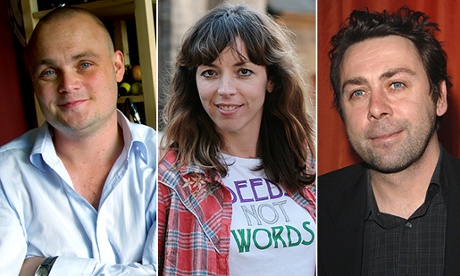 Edinburgh comedy awards: explore all the winners – interactive
From Cambridge Footlights in 1981 to Sam Simmons in 2015, explore the history of the Edinburgh comedy awards. Find out who won, who they beat and how the art of comedy changed each year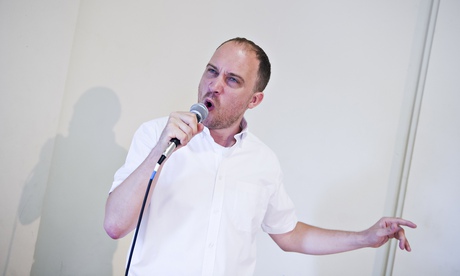 Chris Thorpe: Theatre is a 'laboratory for thinking about how we think'
The writer and performer discusses his one-man show Confirmation, his death metal gig Torycore and the critical importance of arts centres for communities
Lyn Gardner
07, Apr, 2015 @6:00 AM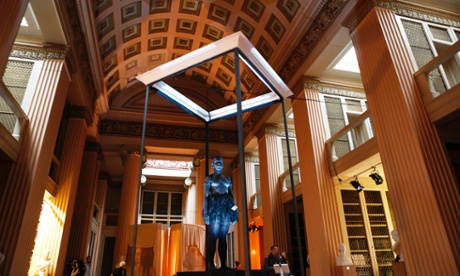 Exhibit B: is the 'human zoo' racist? The performers respond
The show, which displays live black actors, has been targeted by protesters, but the actors say that it is a powerful depiction of racism past and present
Guardian stage
05, Sep, 2014 @10:47 AM

Mark Thomas's Cuckooed - a funny and fascinating comedy of betrayal | Guardian Undercover Blog
Mark Thomas and Danny Chivers take to the stage with their shows about undercover infiltration
Rob Evans
03, Sep, 2014 @9:50 AM

Final Night review – Jonathan Mills's swansong struggles to take flight
Mills's own Sandakan Threnody, his farewell as festival director, pales next to Janáček's Glagolitic Mass, writes Kate Molleson
Kate Molleson
31, Aug, 2014 @4:19 PM

Delusion of the Fury – Heiner Goebbels brings an extraordinary opera to life
With its unique instruments and otherworldly rituals, Harry Partch's opera is strange, beautiful and utterly compelling, writes Andrew Clements
Andrew Clements
31, Aug, 2014 @1:50 PM

Front; Escaping War; Helen Lawrence – review
Two takes on war employ connect with the past using multiple media and disciplines, while a noir tale of corruption scuppers itself with technical trickery, writes Clare Brennnan
Clare Brennan
30, Aug, 2014 @11:01 PM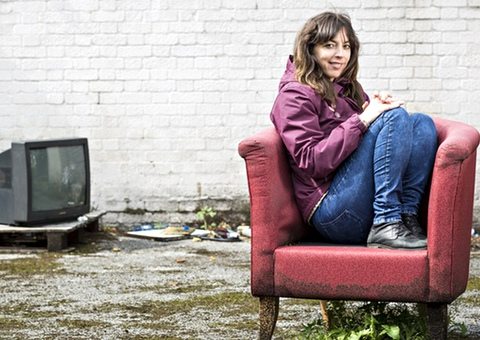 Bridget Christie: 'It's trickery, hiding serious bits within a comic framework'
Two years ago she delivered her standup routine to 10 people in a strip club. Now she's a star of the Edinburgh Fringe and touring the country. She talks biros, big families and why the new pope is 'bloody marvellous', writes Mark Lawson
Mark Lawson
29, Aug, 2014 @4:52 PM

Mat Ricardo: Showman review – a slick and artful juggling act
This gloriously old-fashioned celebration of the juggler harks back to the golden age of variety and vaudeville, writes Lyn Gardner
Lyn Gardner
29, Aug, 2014 @3:40 PM

Les Troyens review – Mariinsky without the magic
Valery Gergiev and the Mariinsky Opera make Berlioz's magnificent opera seem routine, writes Andrew Clements
Andrew Clements
29, Aug, 2014 @12:00 PM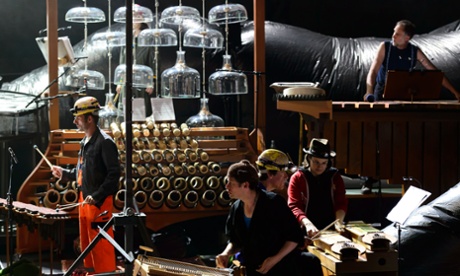 Harry Partch – how Heiner Goebbels bought Delusion of the Fury to Edinburgh
US composer Harry Partch invented an entirely new musical language and created an orchestra of new instruments to play it on. Heiner Goebbels tells Kate Molleson about his production of Partch's most radical work, coming to Edinburgh this week.

Kate Molleson
29, Aug, 2014 @6:00 AM