The Swimming Song, Loudon Wainwright III
Loudon is a regular and part of the Cambridge family. Capable of making you laugh and cry all within one set.
Bo Biddley, Bo Diddley

A complete one off, from the shape of his guitar, to the style of his playing. A true legend.
Perfect, Fairground Attraction
Eddi Reader first played Cambridge shortly after the huge success of this song. She's been a regular since and often camps backstage, whether performing or not. When she confirmed this year, she specifically asked to play the smaller stage, as she prefers the atmosphere there.
From A Distance, Nanci Griffith
For many years Nanci Griffith has acted as an unofficial ambassador for Cambridge in the US, such is her affection for the Festival and our audience for her music.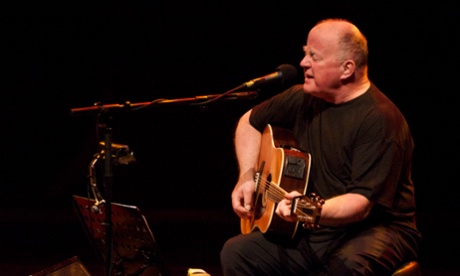 Ride On, Christy Moore
Another name synonymous with Cambridge is Christy Moore. Rarely has one man had such a command over a festival audience. Christy (along with Loudon Wainwright) played a tribute concert at the Royal Albert Hall for Cambridge founder Ken Woollard shortly after his death.