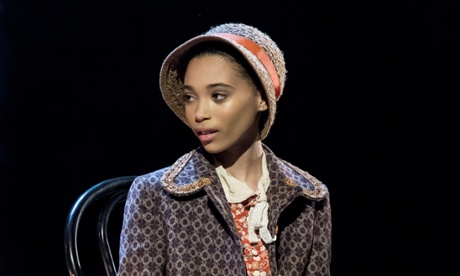 The reopening of the Lyric Hammersmith has a particularly important dimension. This is a theatre wired into the borough around it, and working with young people. Those intentions are often parroted: in this case they are true. After a terrific redesign by Rick Mather Architects, the building is flooded with light. A new wing is taking flight, there is a neon design outside by David Batchelor, and inside "mischievous signals" in the form of signs from Richard Wentworth. The press night, steaming with energy, ran on youth fuel. Teens and pre-teens escorted audiences around the new rehearsal rooms and recording studio, where other teens and tots danced, sang, acted, played fiddles ("we are musical pirates") and created popping, sizzling soundscapes with their lips and hands. And, of course, children were the stars of Sean Holmes's ebullient, sassy, grab-you-by-the-tear-ducts production of Bugsy Malone.
Alan Parker says that he has "actively discouraged professional productions" of his 1976 film. Not surprisingly. The idea of making a musical about gangland Chicago during Prohibition and casting it with kids who destroy faces with cream buns rather than bullets was always audacious. A dimpled, kiss-curl rendering of these gangsterettes would be not only cutesey but creepy. The show, a punchy tribute and take-off of the Broadway musicals, deserves better. It has a tip-top score and incisive dialogue by Paul Williams. Holmes's production does it proud.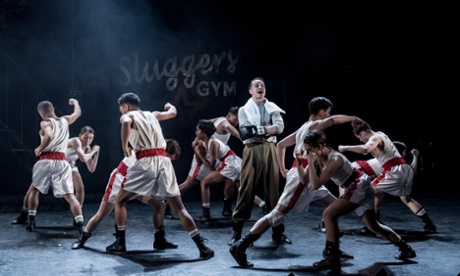 Three casts rotate. I saw Thea Lamb, 12, as Blousey Brown, the singer who wants to go to Hollywood. She came on dainty as a kitten and sang as if she had a Billie Holiday lifetime in her voice and heart. Max Gill was a nonchalant Fat Sam and Daniel Purves an on–the-button tiny Bugsy. Hard to believe that Samantha Allison, mellow-voiced in the part in which Jodie Foster slunk so memorably, was 13; she might have been 30.
Success is not a matter of knock-out individuals. It comes from the big sweep of Drew McOnie's choreography, featuring an especially smashing boxing sequence. And from continual smart touches. The gleaming, foot-pedalled car; the oversized evening gloves on skinny arms. And the face of a pocket-sized, swanking star, more full of makeup than features.