I have been in the director's office at the Edinburgh international festival HQ many times, but no one has ever apologised quite so disarmingly for its almost comical size and pomposity. It contains a boardroom table that seats at least a dozen, plus a sofa and armchairs as well as a desk. It's much more like the retreat of the chairman of Santander than that of an arts worker – a species of person that, experience has taught me, frequently toils in rooms that are more like coalholes than offices. Fergus Linehan, speaking (and apologising) to me a few days before officially announcing his first programme as EIF artistic director and chief executive, is wearing jeans, a T-shirt, a sweater and black Dunlop canvas low-tops. He exudes an air of informality quite different from his suited-and-booted, knights-of-the-realm predecessors, Sir Jonathan Mills and Sir Brian McMaster.
It is possible that Linehan, born in Dublin, was programming festivals in the cradle: his father was arts editor of the Irish Times and a writer; his mother an actor; his brother is a composer and pianist. He was director of the Dublin theatre festival at 29, before going to Australia to run the Sydney festival, then moving to the Sydney Opera House as head of music. He has returned to Europe, he says, because he has a lifelong connection with the Edinburgh festival in August – "a crazy meritocracy and I adored it".
He recalls some of the shows he has loved: his first taste of Thomas Ostermeier, now boss of Berlin's Schaubühne, who brought von Meyenburg's Fireface along in 1999; The Notebook and The Proof, Flemish company De Onderneming's adaptation of Agota Kristof's novels; Luk Perceval's Andromache. Plus, his mother Rosaleen had a show here, Mother of All the Behans (about Brendan Behan's mum) in 1989; and he himself produced Enda Walsh's play Bedbound at the Traverse in 2001. "Everyone who falls in love with Edinburgh probably has opinions – you could do this with it, or that with it. And with the international festival, I've always loved it. But I've always thought there's stuff to be done, there are possibilities there."
So what "stuff" has he done to the EIF? Well, what he has not done is rip it up and start again. There are still 40 or so classical concerts, with morning recitals in the Queen's Hall and orchestral work in the Usher Hall. There is still theatre and dance on the programme. This is, he points out, a festival that is to an extent defined by its 68-year history and by its infrastructure and venues. This means that programming Edinburgh is quite unlike, say, Manchester international festival, which was birthed from scratch a decade ago to offer a specific diet of new commissions ("I envy their focus," says Linehan). The trickiest festival venue, he says, is the Playhouse. "You can shoot a gun there and not hit anybody. That theatre can be fantastic, if it can do what it was built for, but you'd probably need 40 dancing girls and a fountain."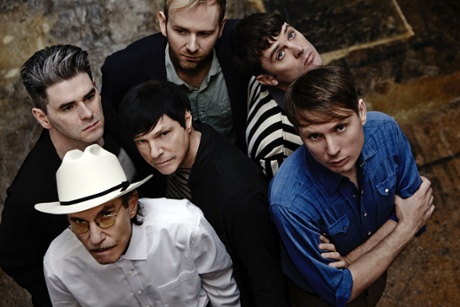 Nonetheless, there are some significant changes, some of them "prosaic", such as moving the dates so that the international festival lines up with the fringe and book festivals, rather than starting and finishing later; extending runs so shows have a chance of word-of-mouth success rather than coming off before you know it; and a new outdoor opening event. Some changes are more eye-catching, such as pop music for the first time: an Edinburgh date for Franz Ferdinand's new collaboration with Sparks, FFS; and a rare European appearance for the restlessly experimental Sufjan Stevens. Will this innovation send a frisson of outrage through Morningside drawing rooms? "Pop and rock are within people's cultural reference," he says. "We're the last cabs off the rank in this. I think it has a perfectly logical place in the mix."
One of his frustrations, he says, as a young audience member was a certain unevenness between artforms – a tripwire for the international festival in that artistic directors, by simple dint of human nature, tend to be more immersed in some genres than others. "It used to send me slightly mad that you could see Claudio Abbado conducting something amazing, but next door there was no Peter Brook. And also, this strange thing that's happened over the past 30 years: no Complicite at the international festival, no Deborah Warner, no Declan Donnellan, no Nick Hytner, no Katie Mitchell. Name me pretty much any major theatre figure from the UK and they've been absent."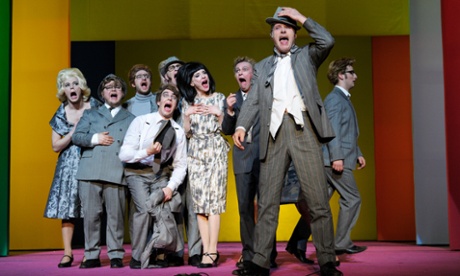 Linehan has issued a corrective by way of an invitation to Complicite: Simon McBurney will be in town as director and performer of his new show, The Encounter, based on the book Amazon Beaming by the Romanian writer Petru Popescu. Robert Lepage is back, performing the European premiere of his new work 887, examining his own memories and their limitations. Linehan has also programmed the intriguing-sounding Murmel Murmel, a dadaist play from Berlin's Volksbühne by the Swiss artist Dieter Roth (Edinburgh regulars will remember him as the subject of a major exhibition at Edinburgh's Fruitmarket Gallery in 2012). The script runs to 178 pages and the dialogue consists of one word: Murmel. "It's just hysterically funny, the funniest play I've seen in years," says Linehan.
In classical music, the approach has been to "steer the ship carefully through the first year" while also forming long-term partnerships with musicians such as conductors Esa-Pekka Salonen and Iván Fischer ("one of the clearest people speaking about classical music at the moment"). The latter, with his brilliant Budapest Festival Orchestra, will perform a "staged concert performance" of Mozart's The Marriage of Figaro that "we can do without spending the GDP of a small country on it".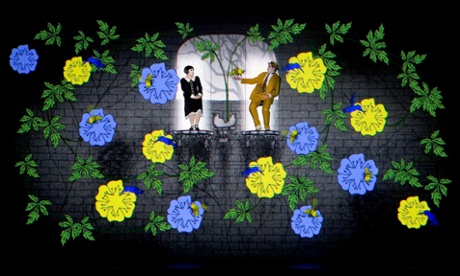 Opera, Linehan admits, is particularly tricky. "We are slightly over a barrel with it, to be honest. I know what the audience wants and I can't give it to them. They want a fully staged opera every week and a couple of really fantastically cast operas in concert. We can't afford it. The opera programme has been neither fish nor fowl for a number of years, and we have to work out how to pay for it." The big operatic moment in 2015 will be Barrie Kosky's production of The Magic Flute from Berlin's Komische Oper. Kosky has collaborated on it with the British theatre group 1927 – a hit on the fringe in 2007 with its Between the Devil and the Deep Blue Sea. There is also a new chamber work, The Last Hotel, by Donnacha Dennehy, with a libretto by Enda Walsh, who also directs.
Another change of gear is in the festival's relationship with work made in Scotland. "There's been this strange thing: if we saw something fantastic in Newcastle we would bring it to the festival, but if we'd seen it in Glasgow we wouldn't because it had been seen in Scotland. It was one of these rules that the festival set up that I think are nonsensical." That means a charming National Theatre of Scotland family show, Dragon, which premiered in 2013, is to be showcased. There is also a big new piece of Scottish work in the form of David Greig's new adaptation of Alasdair Gray's classic novel Lanark, directed by Graham Eatough.
What is refreshing about Linehan is that he talks of the international festival as it really exists for its audience – not as a monolithic single object in glorious isolation from the rest of Edinburgh's August but as part of a festivalgoer's day. He points out that in Edinburgh, unlike in any other festival in the world, "You can have a bunch of kids who arrive and do Oklahoma! in a back alley and you can have a major orchestra performing at the height of their powers."
The particular quality of Edinburgh in August is that "its composite parts exist everywhere else in the world; but usually when you put them together they are like oil and water, they never mix". His starting point, he says, was to think about what he himself had wanted from it as a member of the audience. "I always wanted to see what major artists were engaged in, even if I didn't like it. That's the other thing about Edinburgh. You don't have to like it. That's not the point. Even if I don't like it, I want to know what's going on."
• Edinburgh international festival 2015 runs from 7-31 August at various venues. More information at eif.co.uk