"My method," Bernard Shaw once said, "is founded upon music." So it seems fitting that Simon Godwin's modern-dress revival of this epic comedy should open with John Tanner, played by Ralph Fiennes, choosing a track from Don Giovanni on Desert Island Discs and end on a note of Mozartian ecstasy. What we see, in the intervening three-and-a-half hours, is akin to spoken opera.
At first, I had doubts about Godwin's updating. The comedy of the first two acts depends heavily on Shaw's exposure of social hypocrisy and reversal of theatrical conventions. He was, after all, writing in 1901-03 when Tanner's revolutionary ideas, as well as the notion of an unmarried woman getting pregnant, might have seemed faintly shocking: today we take them in our stride. In the second act we see Tanner fleeing by car to Spain to escape the clutches of the pursuing heroine, Ann Whitefield. But the joke about the chauffeur who is wiser than his employer belongs to a period in which other comedies, including JM Barrie's The Admirable Crichton, pointed up the helpless dependency of the rich.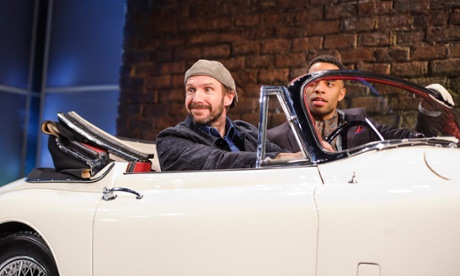 What is astonishing about Godwin's production is that it triumphs where Shaw's play is most difficult. The stumbling-block, often omitted, is usually the prolonged Don Juan In Hell scene: a dream-sequence where Tanner morphs into the famous libertine and a Spanish brigand into the devil. Not only is it all talk but Shaw's ideas about woman's role in fathering a new Superman now seem, rather dubiously, to be holding the mirror up to Nietzsche. But the debate is here animated by superb staging, with designer Christopher Oram's glass wall taking on mutliple colours and allowing us a shadowy glimpse of the future products of what Tanner calls the Life Force.
Shaw's ironic joke is that Don Juan spouts endlessly about intellect and will but, back in the real world, Tanner is helpless before Ann Whitefield's amorous pursuit. In a masterly performance, Fiennes catches all Tanner's contradictions.
He brings out precisely, with left leg thrust eagerly forwards, the vanity and arrogance in Tanner's proclamation of his revolutionary principles. Translated into Don Juan, he argues the case for creative evolution with passion and urgency. But he is at his funniest in the final act when, confronted by Ann's ardour, he exudes an impotent despair.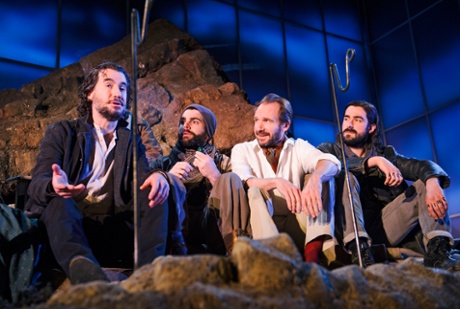 The trickiest role, in some ways, is Ann herself. She is obviously intended to be a strong woman and force of nature. By casting Indira Varma in the role, the production gives her a sexual glamour that makes Tanner's pretended resistance look palpably absurd: what Varma also catches excellently is Ann's mix of calculation and charm. There is a supremely funny performance from Tim McMullan as both a helplessly lovelorn Spanish brigand and a suavely ironic Devil who holds court in Hell over a lavishly endowed drinks trolley. And, in a play rich in supporting characters, there is good work from Faye Castelow as a hard-headed romantic fugitive and Nicholas Le Prevost as a deep-dyed conservative who imagines himself an advanced thinker.
Even I, as an ardent Shavian, would concede there are moments when you wish the old boy would get a move on. But his wit, often funnier than that of Wilde, endures. So too, whatever we think of his ideas, does the felicity of his prose which, as he intended, achieves the seductive rhythm of music.
• Until 17 May. Box office: 020 7452 3000. Venue: Lyttelton theatre at the National, London