This was born of desperation. It was 1979 and the RSC had asked me to write something for a season of experimental work. Their London home was in what's now the Donmar Warehouse. When I went in, I thought: "Oh, it's one of those brick-box, black-drapes places. There's no way I'm going to write that kind of play." I've never been interested in experimenting for the sake of showing off. I thought: "I want to put some warmth in here."
I set aside four months, from September to December. My wife Annie was pregnant with Rachel, our third child. I went to her father's place – a big old Victorian house with a library – to write every day, as a break from the kids. I tried out all kinds of things but, by Bonfire night, I still hadn't properly got started. I even rang up the RSC to ask them to take the advance back, but they wouldn't. I was locked in. And then one afternoon in November, in the midst of that increasing desperation, Rita just walked on to the page.
She was this voluble ball of energy and hunger and vivacity – she sucked the air out of everything. But Frank, the lecturer who teaches her, was just a cipher. I sent my first draft to my agent, Peggy Ramsay, and she said: "She's marvellous, dear, but he just doesn't fucking exist." So I dragged myself back upstairs, put some fresh paper in the typewriter, and rewrote Frank. But Peggy never got over her first reaction: from then on, she always referred to it as "your little play".
The rehearsal period was one of the best I've ever had, but it must have been a nightmare for the actors. I was rewriting the ending right up to the wire. I'd done a terrible, tub-thumping political speech, summarising everything the audience had just seen. One day Mark Kingston, who was playing Frank, said: "Listen, it's smashing, your take on the nature of education. But what the audience really want to know is, 'Do me and Rita go to Australia?'" So I quickly rewrote the ending as it now.
I didn't set out to write an autobiographical play, but the parallels between Rita and me seem glaring now. I was a ladies' hairdresser. I left school with one O-level and went back to get the education I'd not had. It was in writing Educating Rita that I realised the power of political theatre with a small p. So many people, particularly women, have told me down the years that it was seeing this play that made them set about achieving their own education. I always say to them: "You would have done it anyway."
Julie Walters, actor
I was terrified on opening night. Mark Kingston and I held hands backstage and took Valium. I identified with Rita the moment I read the play. I'd come from a working-class background and, in going to college to become an actor, had moved into a middle-class situation, so I understood all that. But rehearsals were challenging: I just didn't feel I was finding her. By the time we opened, I still had no idea if the play was going to work.
It did. I remember being shocked when I said my first lines and people laughed. In the interval, the director rushed round shouting "Prima!" and kissing his fingers, Italian-style. So obviously there was a feeling that people loved it. Afterwards, we all crammed into the pub opposite the theatre and got drunk. The next day, Mark and I drove in together for some reason, and I read all the reviews out loud. The Guardian's Michael Billington wrote about my "peach of a performance". I've never had a review like that from him since.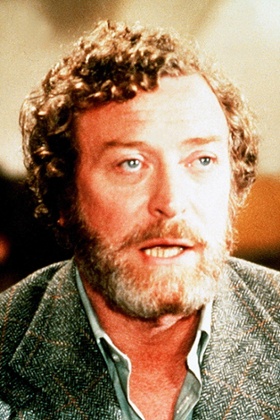 Rita was a great part for me. She attaches herself, to begin with, to all the superficialities of class: cheese, wine, all that. That kind of thing was unusual for me, too. I had a middle-class boyfriend in college and I remember going to his house, smelling freshly ground coffee and seeing his washing-up machine – this was before dishwashers – and thinking: "My God!" I too felt I was in a place where I could neither go back nor forward, neither working-class nor middle-class. The play voiced, I guess, an anger about lack of opportunity and privilege – and it said a lot about the choices women were suddenly enjoying. It was just a great woman's voice.
Making the film was utterly different. I made Rita a bit rougher round the edges and toned my performance down. The director, Lewis Gilbert, wanted me but I'd never done a feature before, only a bit of telly, and they needed a star. There was talk of doing it with Paul Newman and Dolly Parton. But then Michael Caine came on board as Frank and I was in. I remember his wife saying: "You are very lucky it's Michael." She was thinking of other people of that ilk, who were starry and not that easy. But Michael was lovely, so generous to me.
Women have moved on since it was written. Today, they know they have choices but that was only dawning on people like Rita back then. But there's still work to be done. The basic premise – that education means choice – still matters today, the world over. And not just for women, but for all of us.
• A new production of Educating Rita is at the Playhouse theatre, Liverpool (0151-709 4776), until 7 March.