1. Dear David | Oran Mor, Glasgow
Getting your head around why 2014 was such a significant year for Scotland takes nine minutes. That's the running time of David Greig's Dear David, an online monologue that is at once a heartbreaking eulogy to a great theatrical figure and an encapsulation of the contradictory impulses that charged the air in the runup to the independence referendum.
First, a bit of background. In 2011, the National Theatre of Scotland (NTS) invented Five-Minute Theatre as the ultimate extension of its "theatre without walls" philosophy. People were invited to stage miniature plays that would be streamed live on the internet in a marathon 24-hour sitting. As an exercise in democratic expression, it would have delighted the founders of 7:84 Scotland, who set the benchmark for popular political theatre with The Cheviot, the Stag and the Black, Black Oil in 1973.
That's why it made sense for the NTS to ask one of those 7:84 founders, David MacLennan, to co-curate the pre-referendum incarnation of Five-Minute Theatre. As a no-voting socialist, he would be a counterbalance to Greig, his yes-voting co-curator, on what became The Great Yes, No, Don't Know Five-Minute Theatre Show.
MacLennan, however, was terminally ill. He was engaged in the production to the last, but didn't live to see it. He died from motor neurone disease on 13 June, 10 days before the broadcast.
So you can imagine the hush at Oran Mor – home of MacLennan's phenomenally successful Glasgow lunchtime theatre, A Play, a Pie and a Pint – when actor Andy Clark began to read Greig's tribute to his collaborator and mentor. "If I vote yes, I'll be voting for a country that you gave me," he says in a piece so rich in ideas about culture, inheritance, life and death that it's impossible to watch without crying.
Catherine Wheels's site-specific promenade piece for children lured us into the Mackenzie Institute for the Encouragement of Vocal Harmony, laid us down in a tented chillout zone, took us into an antiseptic laboratory and made us think there was something worthwhile about operating on the voices of little girls. That's when it took a stand against tyranny and oppression.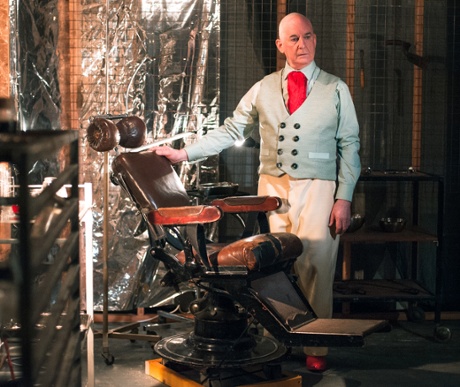 3. Hamlet | Citizens, Glasgow
Director Dominic Hill likes his protagonists to stand on the edge of soul-searching despair. After Dr Faustus, Raskolnikov and King Lear, and before his current Ebenezer Scrooge, it was inevitable he would turn to Shakespeare's doomy Dane. With Brian Ferguson holding a gun to his head in the title role, this was an exhilarating, surefooted, life-or-death tragedy.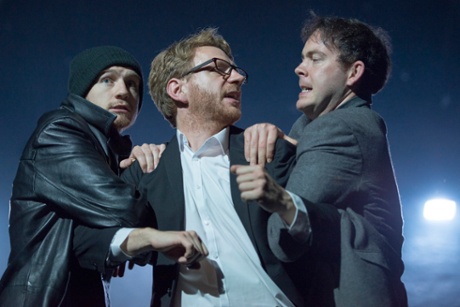 It's not the first time this show by Australia's Back to Back has made a Guardian end-of-year list. Performed this year at the Edinburgh international festival, after a visit to the London international festival of theatre in 2012, it remained a clever, funny and provocative piece about the abuse of power, whether that be a director manipulating actors or Josef Mengele experimenting on victims of the Holocaust.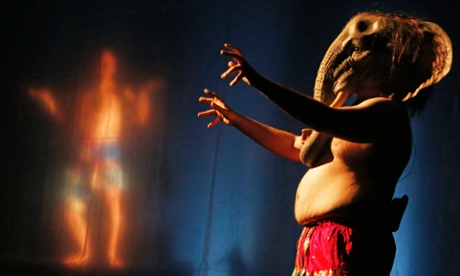 5. Blabbermouth | Assembly Hall, Edinburgh
It was the day before Scotland's independence referendum and the nation was holding its breath. The great Church of Scotland debating hall had the anticipatory air of Christmas Eve as Graham McLaren staged a 12-hour cultural ceilidh in which actors and celebrities performed extracts of their favourite Scottish writing, from poems by Liz Lochhead to columns from that day's paper. Whichever way you voted, it was an audacious feat and a warming communal celebration.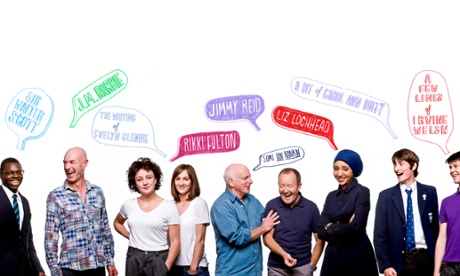 6. The James Plays | Edinburgh festival theatre
Who would risk premiering not one but three plays under the media spotlight of the Edinburgh international festival? Who would choose to make their debut as artistic director of the NTS with such a scheme? And who would up the stakes further by collaborating with the National Theatre of Great Britain? The answer is Laurie Sansom and, whether it was hubris, madness or sheer artistic confidence, his staging of Rona Munro's historical trilogy was a triumph.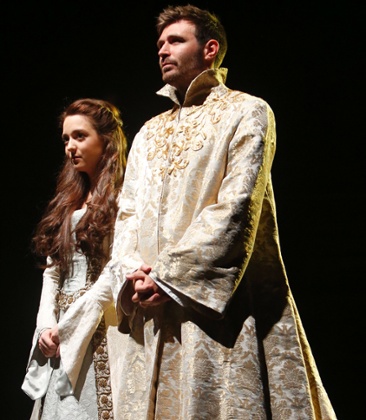 7. Bondagers | Royal Lyceum, Edinburgh
Sue Glover's lyrical drama about 19th-century Borders farmhands is one of those plays so associated with its debut production that few have had the temerity to stage it again. Happily, Lu Kemp had the nerve and her beautiful production had a sense of space, choreography and ensemble spirit to rival Ian Brown's 1991 production. Her all-female cast of six gave a vivid reminder of why the play is regarded as a modern Scottish classic.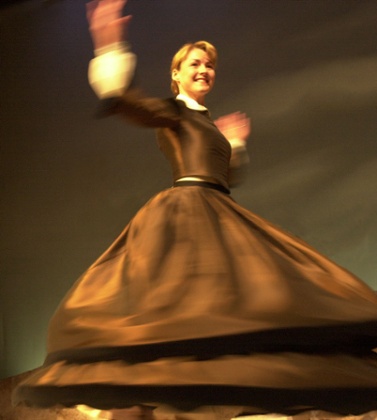 A piece of site-specific theatre for children, Graham McLaren's production took small parties of small people through a series of rooms beneath the entrance to a former Clyde tunnel. It was a suitably postindustrial setting for the story by Helen Ward and Wayne Anderson of an old man who brings new life to a landscape of junk. Starting like something out of David Lynch and finishing with a joyful folk gig, it was a cultural highlight of Glasgow's Commonwealth Games.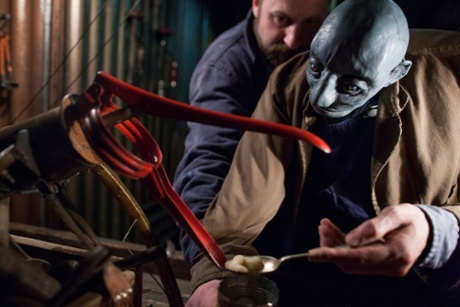 We think of it as a story of masculine bravery, but Lynne Parker cast the Old English poem in a subtly differently light in her all-female "dramatic reading" of the Seamus Heaney translation. In a beautifully controlled studio production, Helen McAlpine, Lorraine McIntosh and Anita Vettesse made it reflective as well as thrilling.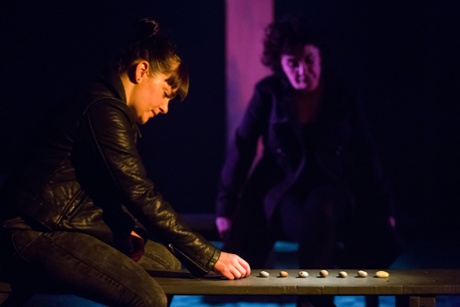 Of all the unlikely candidates to be given the tribute-musical treatment, the deadpan surrealist Ivor Cutler must top the list. A cult figure in his lifetime, the Glasgow poet and Beatles' Magical Mystery Tour star was hardly song-and-dance-show material. Yet Matthew Lenton's production drew forth not only winning performances from Sandy Grierson in the title role and Elicia Daly as girlfriend Phyllis King, but also made us hear an unrecognised musicality of Cutler's harmonium-driven work.