In the late 1980s the great jazz composer Cy Coleman came together with the acclaimed writer of M*A*S*H and Tootsie, Larry Gelbart, and a brilliant young lyricist, David Zippel, to create a musical. The original plan was for a fairly straightforward pastiche of the private detective film noir movies of the 1940s. But soon after they began work Gelbart said he had a better idea, disappeared for a few months and returned with the book for what has been called the last great Broadway musical of the era that began with Carousel.
City of Angels still features a classic noir screenplay, complete with a Los Angeles private eye called Stone, a femme fatale, a missing girl and a murder or two. But it also tells the story of the man who has come to Hollywood to write that screenplay. Stine is an east coast novelist with a three-picture deal. Just as in the screenplay where Stone falls for the femme fatale, Alaura, Stine is himself lured in by the considerable charms of movie money and the prospect of seeing his name on the silver screen. Like William Faulkner, F Scott Fitzgerald, Raymond Chandler, Dorothy Parker and so many other great writers before him, Stine takes the Hollywood dollar. But the real deal, as Chandler documented, was that in Hollywood "the screenplay is written by a salaried writer under the supervision of a producer – that is to say, by an employee without power or decision over the uses of his own craft, without ownership of it, and, however extravagantly paid, almost without honour for it". As a director who has spent most of her career working with living writers, I can hear Gelbart's howl of pain at the stupidity of directors and producers, and their endless demands for drafts and redrafts.
Gelbart's great innovation was to not only show Stine getting chewed up by the Hollywood system, but also to show how his downfall played out in his movie. In a stunning coup de theatre the audience sees Stine harvesting his real-life experiences in Technicolor for his film noir, and they get to measure how accurately those experiences are translated into his screenplay in scenes staged in black and white. The visual impact of this "Real to reel" look was just one of the reasons why City of Angels won Tony awards in New York and Oliviers in the UK in the early 90s.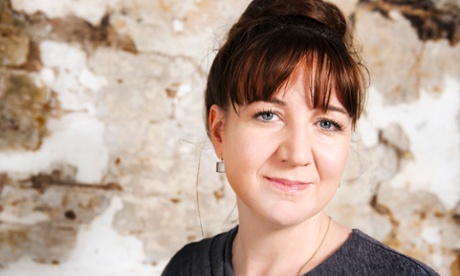 But underlying the work's success is Gelbart's structure, as exquisite as a cut diamond. Every time you move to a new scene – and there are more than 40 very quick scenes in the play – you hit a different facet of the gem. And over the course of the show you see that the light from each bounces off that from the others. Aside from the parts of Stone and Stine, everyone in the large cast plays dual roles that comment on and reflect each other. So Oolie, the secretary of the private eye in the movie, is played by the same actor who plays Donna, the assistant to the film producer in "real" life. In the screenplay Oolie is in love with Stone, but it is unrequited, though as Donna she has an affair with Stine. These perfect riffs travel right through the play, in Gelbart's book, Coleman's music and Zippel's lyrics.
City of Angels was always high on my list for the first musical I would direct. Since childhood, I have been obsessed with black-and-white movies and the great actors of that era. This musical is in the tradition of the sinister and sensual noirs of the 1940s, but it also walks in the shoes of the great comedies of that era. In my preparation to direct the show, I've looked at Humphrey Bogart and Lauren Bacall but I've also been tuning my ear to the quick-fire wit of Cary Grant and Rosalind Russell, Spencer Tracy and Katharine Hepburn. Gelbart began his career writing alongside Mel Brooks and Neil Simon as part of Sid Caesar's writing room. The relentless, glorious pursuit of the joke in perfect rhythm has been as musical an exercise for our actors as learning the songs. The other challenge has been the speed of thought. Have a look at His Girl Friday or the very funny Saturday Night Live pastiche of the rapid-fire dialogue of the period. I reckon it's up to 40% faster than the way actors speak today. Staying a beat ahead of the audience takes a huge amount of verbal dexterity.
We worked from a huge reading and watching list that went from classic films noirs such as Double Indemnity and The Maltese Falcon, through to modern reincarnations and reimaginings Chinatown and Bladerunner, with Who Framed Roger Rabbit thrown in for good measure. I had a wonderful summer reacquainting myself with Chandler and Dashiel Hammett. The sensuality and danger of the noir period has always been alluring, and the aesthetic is still around. Walk through Shoreditch today and you might think you're in the 1940s.
What strikes you is that while these films are about tough guys, they are even more about formidable and complex women. Film noir emerged in the aftermath of the second world war, a period of massive change that encouraged an uncertainty as to what and who you could trust. You can see the beginnings of cold war paranoia in these movies. But the war had also been a moment of liberation and sexual freedom for women, still over a decade away from those candy-coloured Doris Day movies that called women from the workplace back into the kitchen and the bedroom. In the 40s noirs it is the women who are always one step ahead of the male protagonists. What has most struck me and the actors working on the female roles in City of Angels, is how profoundly these women understand that femininity is a construct. From Barbara Stanwyck flashing her anklet in Double Indemnity, to Rita Hayworth's sensational head-toss of hair with which she is first seen in Gilda, these women understood the choreography of seduction.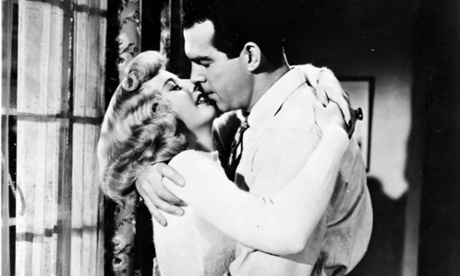 Sometimes it came from their male directors. It was reportedly Howard Hawks who told Bacall to lower her chin and look up at Bogart in their first movie together. But these women are in control of their gaze and its effect on the men in these stories. If you think of the films as murder mysteries, then, usually, it is the femme fatale who "did it", through seducing and recruiting a man. Double Indemnity, a film specifically referenced in City of Angels, is the prime example in which Stanwyck identifies, seduces, convinces and then uses the male protagonist to commit the murder of her husband.
Perhaps I've become fascinated by the power in these femme fatales because in City of Angels we see both the screenplay characters and the actors who play them. Here, even the newest starlet is highly self-aware and savvy about the Hollywood system. It is a machine to which actors, as well as screenwriters, sacrificed themselves and their identities. As Hayworth said of playing Gilda: "Every man I have ever known has fallen in love with Gilda and awakened with me."
Coleman's sexy and jazzy score has as much fun with the period as Gelbart's witty book and the lyrics are as clever as anything in the postwar musical. At the Donmar we have a wide definition of what qualifies as a Christmas show – last year we did Coriolanus. This promises to be a little more festive, and City of Angels boasts the best music, dancing and jokes you'll encounter all Christmas. But it can also certainly hold its own in dealing with the biggest of themes. It asks how we keep our identity, our integrity and how we tell our stories. As the megalomaniac Hollywood producer puts it: "Everybody's in a movie. Sometimes we just turn the camera on."
• Josie Rourke is artistic director of the Donmar Warehouse, London WC2. City of Angels opens tonight and runs until 7 February. donmarwarehouse.com.