There was a moment during the standing ovation following the premiere of The Winter's Tale last Thursday night when the ballet's choreographer, Christopher Wheeldon, appeared to lose it. Bouncing on his heels like an excited child in front of a Christmas tree, he threw himself into the arms of Edward Watson, who had just danced the role of Leontes. It was a revealing display by a very private man, but Wheeldon had every reason to rejoice. His translation to ballet of one of Shakespeare's most uneven and intractable plays, while flawed, makes for a fine and thought-provoking entertainment, gleaming with fluent, confident dance. The ovation was a recognition, in part, of the audacity of the project. The Winter's Tale could have failed, and failed badly. Had that happened, things would have looked very bleak for Wheeldon and the Royal Ballet.
The Winter's Tale is only the second new full-evening story ballet commissioned at Covent Garden in the past 20 years. The first, Alice's Adventures in Wonderland, also choreographed by Wheeldon, opened in 2011. It has proved a commercial success – no mean consideration – but it hasn't done Wheeldon's artistic reputation much good. Strong on technical effect, weak on dance content, Alice proved what many anticipated: that a book based on puns and period wordplay would not readily translate to dance. More worryingly, it suggested that the old narrative skills, so apparent in the ballets of the Royal's late choreographers Frederick Ashton and Kenneth MacMillan, had been lost.
The curtain rose on the Royal's last great story ballet 36 years ago. MacMillan's Mayerling (1978) recounted the events leading up to the violent deaths of Crown Prince Rudolph of Austro-Hungary and of his mistress, Mary Vetsera. A dark and brooding work, constructed around a taut libretto by the writer Gillian Freeman, its lead roles have proved a thrilling dramatic challenge for succeeding generations of interpreters. MacMillan would produce a handful of one-act works before his death in 1992, but nothing to match Mayerling. Other choreographers' attempts would sink without trace. Of Twyla Tharp's Mr Worldly Wise, the last full-evening story ballet commissioned by the Royal before Alice, the critic Sophie Constanti wrote: "The widely held assumption that Mr Worldly Wise would prove to be the dance event of 1995 began to crumble with alarming rapidity at the work's world premiere."
Recently there have been shorter narrative works, most significantly Liam Scarlett's Sweet Violets (2012), a grand guignol piece about Jack the Ripper, and Wayne McGregor's contemporary fairytale Raven Girl (2013). Both presented audiences with spectacular imaginative landscapes and intriguing dance-passages, but cemented suspicions that Royal Ballet choreographers no longer knew how to tell a story (or, unlike MacMillan, didn't know where to go for good advice). Tension, pace, narrative arc, character development: all were ignored in these works, as they were in Alice.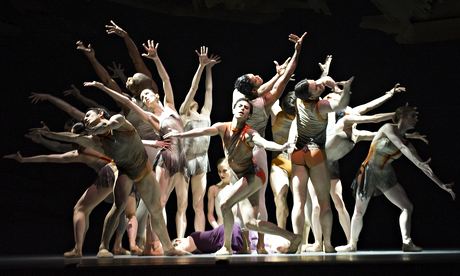 The restrained critical enthusiasm for Alice is unlikely to have pleased Wheeldon, who to outside eyes has led something of a charmed life. After training at the Royal Ballet School, and winning a coveted gold medal at the Prix de Lausanne, in 1991 he joined the Royal Ballet, where his fleet, stylish dancing swiftly made its mark. In 1993, while recovering from an injury, he saw a TV commercial offering anyone who bought a Hoover vacuum cleaner a free ticket to New York on Virgin Atlantic. He took up the offer, stayed, and by 2001 was resident choreographer at New York City Ballet. Since that date Wheeldon has created more than 20 repertoire works, almost all abstract, for major ballet companies. His work for the Royal Ballet has included the critically lauded Tryst (2002) and Aeternum (2013), for which he won an Olivier award. He is widely liked and admired, and last year married his long-term partner, the yoga instructor Ross Rayburn.
Wheeldon is now 41, an age by which the great 20th-century choreographers – Bronislava Nijinska, George Balanchine, Ashton, MacMillan – were just hitting their stride. His decision to address a work of the weight and consequence of The Winter's Tale on his home stage is an uncompromising statement of intent, and an answer to those wondering where his career is leading. Wheeldon is not new to Shakespeare. In 2007 he created Elsinore, based on Hamlet, for the Bolshoi Ballet. It was an ill-starred project: he had difficulty communicating his vision to the Moscow dancers, there were several false starts, and the result was perplexing and opaque. So this time, in a sense, it was personal.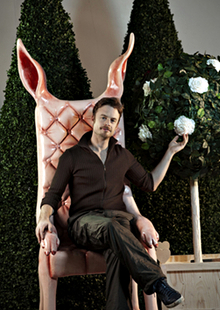 The central themes of The Winter's Tale are jealousy, compassion and forgiveness. Leontes, King of Sicilia (Watson), conceives the notion that his wife Hermione (Lauren Cuthbertson) has deceived him with his lifelong friend Polixenes, King of Bohemia. Polixenes has been a guest at the Sicilian court for nine months, Hermione gives birth to a daughter, and Leontes, blinded by unreasoning jealousy, has his wife arrested for adultery and orders the baby to be abandoned.
Wheeldon manages this exposition with deftness and economy. Following a summery prologue, Sicilia becomes a place of shadows. Madness strikes Leontes like a spectral doppelgänger, Watson's fingers curling around his face as if distrustful of his own features. With her gentle beauty and bountiful style, Cuthbertson is ideally cast as Hermione, and her incomprehension of Leontes's manic jealousy and her final, broken collapse are affectingly handled. Watson, meanwhile, finds new registers of mental agony. There is something of Mayerling's Crown Prince Rudolph in his gaunt, wild-eyed stare, and something of Rudolph's cruelty to his wife Stephanie in his vicious treatment of Hermione. But Watson makes it clear in the barbed angularity of his dancing and the quivering tension of his neck and shoulders that Leontes's mania is self-created. A coruscating anger, rather than a physical corruption.
Joby Talbot's score is skilful in its layering of emotional tone, its sharply resounding brass seeming to echo Leontes's torment, and its fluttering undercurrent the swelling tide of Hermione's distress. At one key moment, as Leontes attempts to stab Polixenes (Federico Bonelli), there's a blaring quote from Chroma, the ballet Talbot scored for Wayne McGregor in 2006. Geographically, the piece is fluid. Bob Crowley's designs for Act 1 are more Germania than Sicilia, with Caspar David Friedrich paintings hinting at an anguished Romanticism, and the Nazi daggers of Leontes's guards suggesting the dark evolution of that same spirit.
In Act 2, Wheeldon transports us from middle Europe to a wholly uncharted sphere, unconstrained by historical or musical tradition. Bohemia, where we discover the 16-year-old Perdita (Sarah Lamb) living in happy ignorance of the fact that she is the daughter of Leontes and Hermione, is a prelapsarian paradise, represented by a tree of life hung with gold and silver talismans. Visually it's ravishing, and Wheeldon gives us choreography to match. His ensemble dances are joyous, a whirl of earthy lads and brown-armed girls wholly in keeping with the lustiness of the Shakespearean realm. Lamb (Perdita is described in the play as "a goodly babe") leads the revels with a lovely, expansive elan. Steven McRae is Florizel, her princely swain, and comports himself with airy, ardent panache. But Wheeldon's choreography never quite conveys that they're in love. It's an important shortcoming, and to rectify it would involve a baring of self and a leap of trust in his audience that Wheeldon is not yet apparently ready to make. When we see in his choreography what he showed us, momentarily, at his curtain call, he will move to another level, where greatness is possible.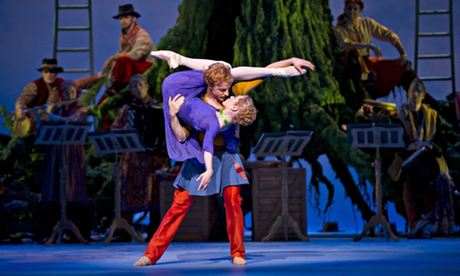 The Winter's Tale, as already stated, is a flawed ballet. The Act 3 resolution is disappointingly rushed, and the key plot reveal falls flat. In the revival of Hermione, Wheeldon is inconsistent. If the devouring of Antigonus (Bennet Gartside) by a bear is changed on grounds of implausibility to his being drowned by a giant wave, then surely the statue of the dead queen does not literally have to come to life. Couldn't she, perhaps, awaken from suspended animation?
Whatever. These are details, and fixable. The important thing is that this is a ballet to keep. There's more hanging on the success of The Winter's Tale than Wheeldon's career. This is Kevin O'Hare's first major commission since assuming the directorship of the Royal Ballet in 2012, and he has everything to play for. The Royal retains a reputation as a supreme interpreter of dramatic ballets, but its repertoire is ageing. Frederick Ashton's La Fille mal gardée is now 55 years old, and MacMillan's Romeo and Juliet 50. More than anything, the company needs choreographers who can take narrative ballet forward, wherever that journey might lead. With this bold and colourful creation, Wheeldon steps into the breach. Given time, and courage, he could amaze us.