This week's comedy news
Some detail has been added to recent reports that Ricky Gervais is to take David Brent and his guitar on the road, with the news – as reported in the Sun – that Brent is to support Coldplay on their next tour. According to the tabloid: "Ricky has already got a date booked in to support Coldplay at Hammersmith Apollo when they start to test new material on fans." Gervais has previous with the band, of course. In series 2 of Extras, his character from faux-sitcom When the Whistle Blows duets with Coldplay crooner Chris Martin on the band's ballad Fix You – a song that Gervais also uses on the soundtrack to his C4 series Derek. Now it appears the pair are to take their double-act up to arena level…
Meanwhile, Lee Evans may be vacating the same venues – at least according to an interview he's given in the Daily Telegraph. "I might step back and just paint," he tells the Tele. "When I went to art college as a teenager … I painted a lot and listened to music. I want to try to get back to all that, because I was really peaceful there." Discussing his nearly 30-year comedy career, the elastic clown says: "I've earned my freedom … I'd hate to be one of these comedians who still put on the suit but you can see the smile dropping – you can see they're unhappy." All that said, Evans does have a huge arena tour booked throughout autumn 2014.
The American standup Dave Chappelle looked like he wanted to give up comedy last week, when his set as part of the Oddball Comedy and Curiosity Festival ground to a halt in the face of drunken heckling from a crowd in Hartford, Connecticut. Chappelle stopped performing, chatted to the crowd – "I coulda went on television. I coulda read the phone book for 22 minutes. And I woulda got $50 million. I shoulda done that shit, but my ego wouldn't let me. But tonight is different. Tonight, my contract says 25 minutes, and I only have three minutes left. And when my three minutes is up, my ass is gone" – then left the stage when his contractual obligations were fulfilled.
Is fat funnier than thin? Dawn French has claimed that audiences take her more seriously as a comic when she weighs more. The 55-year-old Vicar of Dibley star lost nearly eight stone after splitting from ex-husband Lenny Henry in 2010. And "it was as if people thought I couldn't be funny anymore if I wasn't fat," French has told Australian Women's Weekly. Since she married new partner Mark Bignell in April this year, French has put weight back on – and "it was as if I had swung back towards the fat club," she told the magazine, "and everyone stopped freaking out."
Elsewhere, filming has begun on Mrs Brown's Boys D'Movie, and comedy magician Pete Firman has been accused by a Venezuelan photographer of plagiarism, after Firman used a visual style similar to that of Jesús González Rodríguez to promote his Edinburgh fringe show, Scoundrel. The BBC Trust had called "unfortunate and regrettable" a limerick about paedophilia performed by Stephen Fry on QI – minutes before Newsnight broadcast a report on the Jimmy Savile scandal. Speaking of which, Freddie Starr is suing the woman who claimed he molested her in the dressing room of Savile's BBC show Clunk Click in 1974. "I will not rest until my good name has been cleared," said Starr, 70.
Finally, in TV news, BBC2 has reportedly ordered another series of Charlie Brooker Weekly Wipe, ITV2 has commissioned a post-apocalypse sitcom pilot, called Cockroaches, from one of the writers of Jack Whitehall's show Bad Education and BBC Scotland has ordered more episodes of the spoof police documentary Scot Squad.
Best of the Guardian's comedy coverage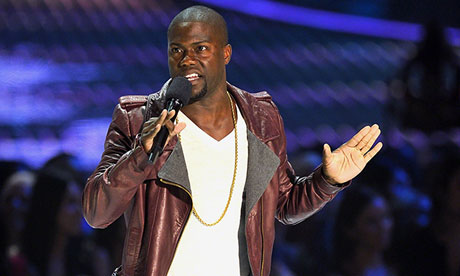 "His act is painfully unfunny and makes one suspect that a latter-day follower of Ivan Pavlov had been engaged to condition the audience"
Philip French pans the new Kevin Hart documentary
"Ross is not cool"
Disgruntled Manhattan locals protest as David (Friends) Schwimmer demolishes his 160-year-old house
"Before, people would stumble across me, and they'd go, that's not two stars, that's at least three. Now, they go, five stars? For this shit?"
Bridget Christie on winning the Edinburgh Comedy Award
"When I met Sheridan and David, I said, 'Let's make it a really, absolutely sexual production'"
Sheridan Smith and David Walliams talk about their new production of A Midsummer Night's Dream
"You don't get many debut comedy hours about the legacy of slavery and the western debt to Africa. Fewer still as light-hearted and politically unthreatening as this"
My review of Matt Okine at Soho Theatre
Worth a look
"We've been working to make Netflix a great home for comedians to do their best work and to support their live performance careers." The New York Times reports on the boom in standup comedy on Netflix, which has just announced its biggest exclusive standup special yet, with the distribution of US comic Aziz Ansari's Buried Alive on 1 November.
Elsewhere, are there any taboos left in comedy? This article, by Canadian comic Emily Duncan, argues that "the portrayal of death by suicide" (as opposed to failed attempts at suicide) is often beyond comedy's reach.
On a different tack – unless the work of James Corden brings out the suicidal impulse in you – here's a trailer for his new comedy thriller The Wrong Mans.
Best of our readers' comments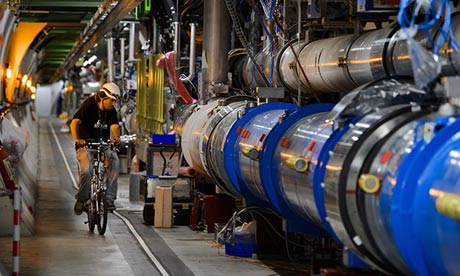 On the weekend that David Frost died, Tom Meltzer reviewed the revival of his show Through the Keyhole – now hosted by the strident character comedy act Keith Lemon. Not many remarks below the line were positive, but it was swindonabroad's plaintive comment that caught the eye.
It is shows like this that make me feel I am not the same as a lot of people. Not better, not worse, just different. I am so confused at how anyone could find this interesting/funny/entertaining that I firmly believe that people who do find it any of those things must be from a different race to me. Same for Big Brother, X Factor, mourning Princes Diana, the Jungle one, Dancing on Ice etc
Swindonabroad – you are not alone.
Elsewhere, Matt Trueman's news piece about an upcoming comedy night at the Large Hadron Collider at Cern prompted a welter of very amusing science-nerd gags below the line. Of which the best – or at least, most pleasingly mindbending – were provided by MERidley, and included:
The barman says: "We don't serve faster-than-light particles here." A tachyon enters a bar.
… and
When I heard that oxygen and magnesium hooked up, I was like OMg.
Boom boom.