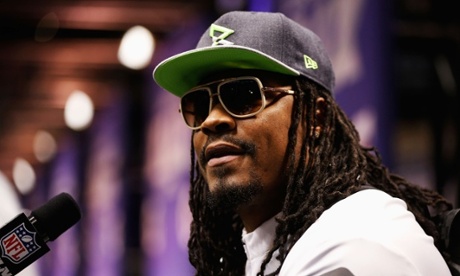 Marshawn Lynch applies to trademark 'I'm just here so I won't get fined'
Seahawks running back seeks to trademark phrase made famous during run-up to this year's Super Bowl
Guardian sport
24, Feb, 2015 @5:12 PM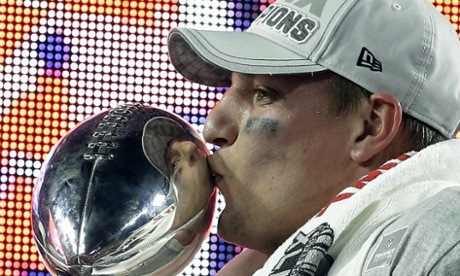 NFL Talkboard awards: Why Rob Gronkowski is offensive player of the year
Paolo Bandini reveals his most outstanding player of the year, most poetic moment, and the NFL Talkboard Pick Six champion
Nicky Bandini
06, Feb, 2015 @9:00 AM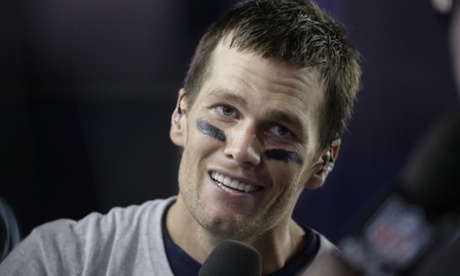 'Cheat' Tom Brady's Super Bowls tainted, says hall-of-famer Charles Haley
Charles Haley, the winner of a record five Super Bowls as a player, says Tom Brady's record will be forever tainted by the Deflategate scandal
Tom Lutz
05, Feb, 2015 @7:31 PM
Patriots Super Bowl parade is no big deal for Boston despite record storms
Calls to delay celebration over lingering effects of two storms that dumped more than 40 inches of snow don't dampen victory high for city residents
Katherine Krueger
04, Feb, 2015 @7:28 PM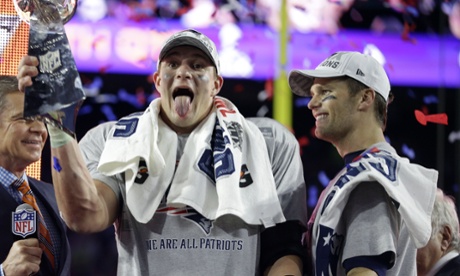 If Rob Gronkowski fights he is funny, if Richard Sherman does he's a thug
The celebrations of Rob Gronkowski's antics lay bare a worrying double standard in the NFL and America

Robert Silverman
04, Feb, 2015 @4:27 PM
Mindy Kaling's invisible Indian woman is sadly close to the truth | Wersha Bharadwa
Kaling's hilarious Super Bowl XLIX ad strikes a chord – here are four fields in which Kaling's talented British Indian sisters should be far more visible
Wersha Bharadwa
03, Feb, 2015 @5:33 PM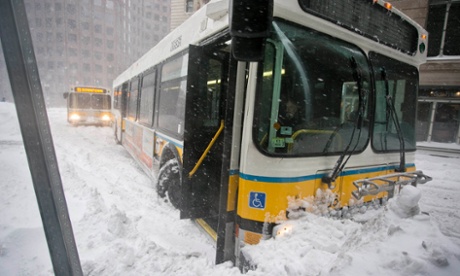 Week of snow breaks records in Boston and delays Patriots' Super Bowl parade
City smashes record with 40.2in of snow over seven days, with winter storm blamed for nine deaths across the country
Nicky Woolf in New York
03, Feb, 2015 @3:31 PM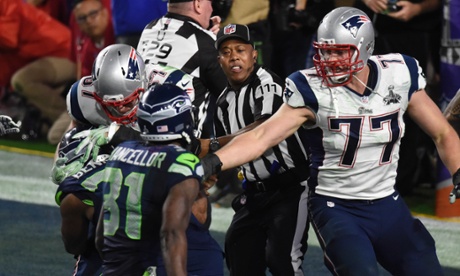 'Screw it, I'm throwing haymakers': Rob Gronkowski on the Super Bowl fight
Rob Gronkowski has explained his part in the fight that marred the end of the Super Bowl
Tom Lutz
03, Feb, 2015 @3:02 PM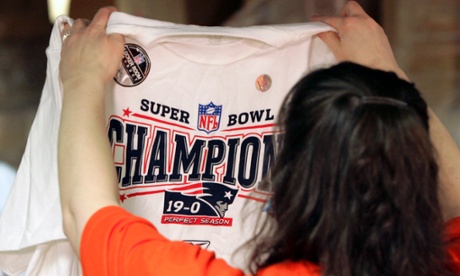 What happens to the losing team's Super Bowl championship shirts?
Anyone for a Denver Broncos World Champions 2014 T-shirt? The story of the merchandise no one wants

RJ Rico
03, Feb, 2015 @11:00 AM
Prophetic video games and fixes: the Super Bowl XLIX conspiracies ranked
Which of the conspiracy theories swirling around the New England Patriots' victory are worth your attention?

Guardian sport
03, Feb, 2015 @9:00 AM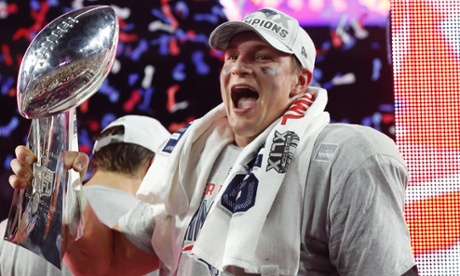 Did MLS's New England Revolution really just win the Super Bowl?
Soccer club New England Revolution may have been shocked to read they had won the NFL's biggest prize
Tom Lutz
03, Feb, 2015 @12:57 AM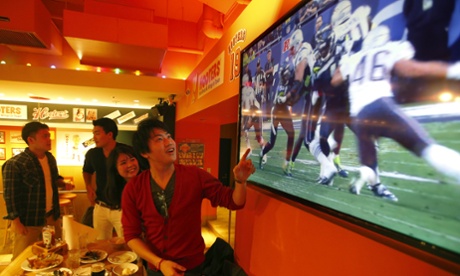 Super Bowl XLIX breaks TV ratings record in US for second year running
Nielsen rating means football extravaganza was on nearly half nation's TVs and 72% audience share was highest in championship game's history
Alan Yuhas in New York
02, Feb, 2015 @10:25 PM