Sports quiz of the week: Wales, golf, Madrid
Who keeps going? Who slowed down? Who went all the way?
Paul Campbell
10, Jun, 2022 @3:48 PM
John Reid obituary
A superb cricketing all-rounder who was the captain and mainstay of the New Zealand team in the 1950s and 60s
Peter Mason
14, Oct, 2020 @6:49 PM
Olympics, World Cups and more: Tom Jenkins' pictures of the decade
The Guardian and Observer sport photographer picks his favourite images from the thousands he shot during the past 10 years
Tom Jenkins
30, Dec, 2019 @8:00 AM
Enter disguised as a boy: how Maria Toorpakai rose to squash stardom | Karen McVeigh
As a promising female athlete from a conservative, male-dominated area of Pakistan, Maria Toorpakai was forced to pose as a boy to learn her craft
Karen McVeigh
06, Mar, 2017 @7:00 AM
'I'm moving to Canada': the cops, pop stars and athletes who made good on the threat
From the female squash champion fleeing the Taliban, to the gay popstar who became a hit back in macho Brazil, it's often Canada's newcomers who can tell its most dramatic stories
Chris Frey, Tyler Stiem, Ashifa Kassam, Jessa Gamble, Shelley Boettcher, Bartley Kives, Daniel Vila, Fenella Walker, Hollie White, Matthew Hays and Chris Michael
14, Dec, 2016 @5:23 PM
England v Scotland stormers, darts genius and sharp-shooting Steph Curry | Classic YouTube
This week's roundup also features Barry Davies' finest commentary moments, Juninho Permanbucano's 75 free-kick goals and a scarcely believable squash rally
Guardian sport
10, Nov, 2016 @10:00 AM
The Agenda: Tirunesh Dibaba back after baby, but Max Whitlock floored by virus
The Agenda: Tirunesh Dibaba back after baby, but Max Whitlock floored by virus
Giles Richards
21, May, 2016 @7:30 PM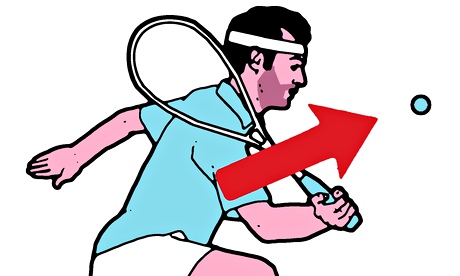 Is it worth it? Squash
'Even at beginner level – which, after 10 years of on-off practice, I've never really progressed beyond – squash is a fast game'
Stuart Heritage
11, Apr, 2015 @5:00 AM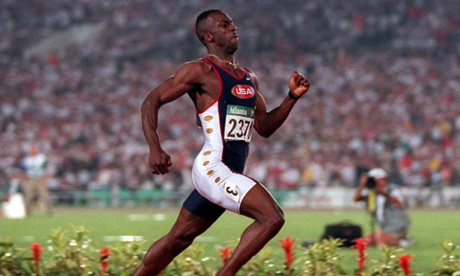 Ten data-driven sporting victories - part one
Over the past twenty years, the use of data analysis has become one of the primary factors for success in sport. We look at ten of the greatest sporting triumphs to date, made possible through the use of data analysis
Eleanor Dallaway
16, Mar, 2015 @7:20 AM

Commonwealth Games 2014: squash – in pictures
Guardian photographer Tom Jenkins aims his lens on the medal matches in the squash competition at the Commonwealth Games
Tom Jenkins
28, Jul, 2014 @10:25 PM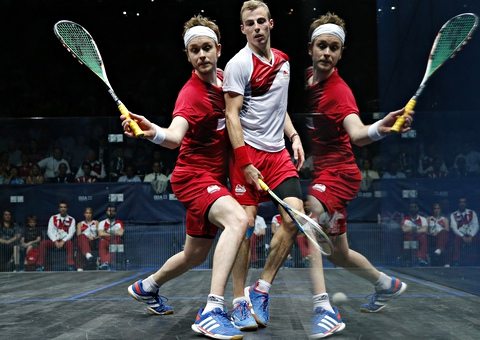 Nick Matthew beats James Willstrop in Commonwealth Games squash final
It is hard to think of any two sportsmen who know each other's games, and minds, as well as the Commonwealth Games squash finalists Nick Matthew and James Willstrop do
Andy Bull in Glasgow
28, Jul, 2014 @10:14 PM

Sport picture of the day: squash doubles or seeing double?
By using the side of the glass court, the photographer has turned what could have been a run-of-the-mill action shot into something altogether more interesting and intriguing
Steven Bloor
27, Mar, 2014 @5:25 PM