Olive Hilliard obituary
Other lives: South African botanist who eventually made her home in Scotland
Henry Noltie
15, Jan, 2023 @11:57 AM
'Kingdom of the ant': northern Australia boasts more than 5,000 species
'It's the global centre of diversity,' says insect scientist who found 27 species of ant in two days in Kakadu national park
Graham Readfearn
30, Jul, 2022 @8:00 PM
Blackcap, redstart, yellowhammer: what's in a bird's name?
The author of a new book on the history of birds' names found tales of conquest, myth and human endeavour
Stephen Moss
28, Apr, 2018 @11:05 PM
Last chance to study and name Australia's vanishing species, scientists warn MPs
Australian Academy of Science launches 10-year plan to document hundreds of thousands of unknown species
Adam Morton
26, Apr, 2018 @9:51 PM
'A different dimension of loss': inside the great insect die-off
The long read: Scientists have identified 2 million species of living things. No one knows how many more are out there, and tens of thousands may be vanishing before we have even had a chance to encounter them
Jacob Mikanowski
14, Dec, 2017 @6:00 AM
Our native grass snake has been promoted but remains elusive
Country diary: Little Bradley Ponds, South Devon Taxonomy tussles aside, spotting any grass snake can be far from easy, and I circled the ponds several times
Charlie Elder
11, Sep, 2017 @4:30 AM
How long until all species are named after David Attenborough?
A 430m-year-old fossilised shrimp from Herefordshire has become the latest species to be named after the broadcaster, joining the pygmy locust, semi-slug, rubber frog, Amazonian butterfly ...
Tim Walker
22, Mar, 2017 @1:59 PM
Rifling through the 'wastebaskets' of palaeontology reveals surprises | Elsa Panciroli
Scientists discover previously unrecognised species among historical collections, including American bear-dogs, hoofed mammals, and British ichthyosaurs

Elsa Panciroli
26, Oct, 2016 @7:00 AM
And the award for the best species named after an actor goes to …
It's nearly time for the Oscars. Which means it's also time to shine the spotlight on actors and directors immortalised in zoological nomenclature
Henry Nicholls
26, Feb, 2016 @8:00 AM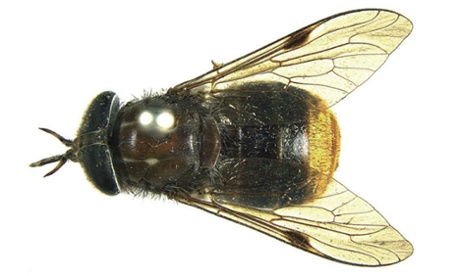 Naming an animal after Gollum or Beyoncé might seem funny, but the joke's on us | Philip Hoare
A blind cave arachnid has been named after a Lord of the Rings character soon after the naming of a golden-bottomed fly – these creatures deserve better from us homo sapiens
Philip Hoare
23, Nov, 2015 @1:49 PM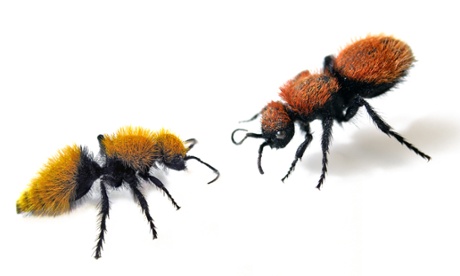 Velvet ants share warning signals with the neighbours | @GrrlScientist
GrrlScientist: North American velvet ants are one of the world's largest complexes of mimics. Although these beautiful insects produce an intensely painful venom, neighbouring species still mimic each other's many warning signals, a trait that effectively protects them all from predators
GrrlScientist
17, Aug, 2015 @4:00 PM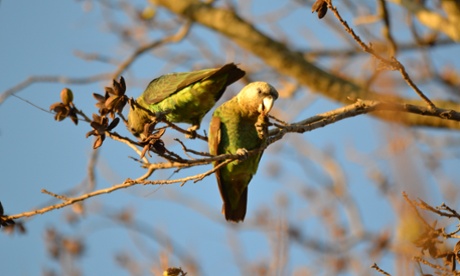 Taking flight: Cape parrot identified as new species | @GrrlScientist
GrrlScientist: The endangered cape parrot really is a distinct species, according to a newly-published molecular study -- a finding that could impact conservation decisions and strategies in South Africa for decades to come
GrrlScientist
12, Aug, 2015 @6:00 PM