The Magic Flute review – well-behaved revival needs more of Mozart's anarchic spirit
There are strong performances, particularly from Gyula Orendt's Papageno and Sarah Dufresne's Papagena, but the fun is damped down in David McVicar's 2003 staging that imposes coherence on the pantomimic plot
Tom Service
19, Dec, 2022 @10:27 AM
The best classical music works of the 21st century
Over the coming week, the Guardian will select the greatest culture since 2000, carefully compiled by critics and editors. We begin with a countdown of defining classical music compositions, from X-rated opera to high-tech string quartets
Andrew Clements, Fiona Maddocks. John Lewis, Kate Molleson, Tom Service, Erica Jeal and Tim Ashley
12, Sep, 2019 @4:20 PM
Lady Gaga, Rigoletto, Ode to Joy and Eliza's Aria? Earworms, all of them
Mark Twain wrote about it in 1876 and he didn't even have a radio … some music gets stuck in our heads. Mind you, classical composers intended it that way

Tom Service
13, Oct, 2017 @8:00 AM
Sheku Kanneh-Mason: 'Classical music isn't elitist – the problem is it's expensive'
This year's BBC Young Musician winner has had to balance revising for exams with preparing for his Royal Festival Hall concerto debut. And then there's finding time to beat his brother at football ...
Tom Service
01, Sep, 2016 @12:16 PM
Rifles, bears and Buñuel: Thomas Adès on his new never-ending opera
The Exterminating Angel is a surreal classic about the dinner party from hell. Now Thomas Adès has turned Buñuel's film into an opera stuffed with stars – and live sheep
Tom Service
24, Jul, 2016 @2:00 PM
Florence Foster Jenkins: we may laugh, but to be this bad took talent
David Bowie was a fan of the 'world's worst singer', but is the epithet a fair one?
Tom Service
04, May, 2016 @3:58 PM
Stuck on repeat: why we love repetition in music
Music of every genre, every culture and every period employs repeated phrases for effect. Why do we love to listen to the same things again and again?
Tom Service
29, Apr, 2016 @11:42 AM
Pierre Boulez: 10 key works, selected by Tom Service
There are few parts of the classical music world that do not bear the mark of Boulez's influence today. Tom Service picks 10 key works that represent the best of the composer and conductor, whose death aged 90 was announced earlier today
Tom Service
06, Jan, 2016 @3:55 PM
War music: the humanity, heroism and propaganda behind Shostakovich's Symphony No 7
Written and first performed as German forces besieged Leningrad, Shostakovich's Symphony still echoes with the pounding rhythms of war
Tom Service
02, Jan, 2016 @12:00 PM
Tom Service's top 10 classical concerts and operas of 2015
From surprise understudies at Covent Garden to a Proms series that brought Leif Ove Andsnes's Beethoven saga to a joyful close, here is our classical critic's pick of the year
Tom Service
17, Dec, 2015 @8:30 AM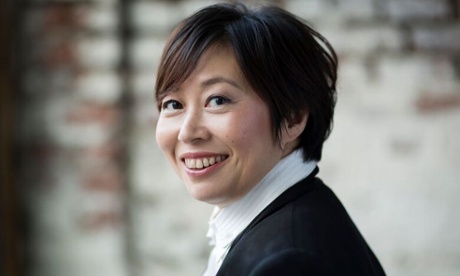 Xian Zhang makes conducting history as first woman to have titled role at a BBC orchestra
The Chinese-born artist is to be the BBC National Orchestra of Wales's new principal guest conductor. She talks exclusively to Tom Service
Tom Service
01, Dec, 2015 @10:00 AM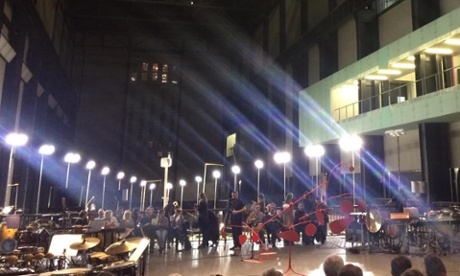 Performing sculpture: Calder's mobile comes in for a hammering
The musical and the visual collide satisfyingly in Earle Brown's composition Calder Piece and Alexander Calder's sculpture Chef d'orchestre at Tate Modern
Tom Service
16, Nov, 2015 @9:27 AM