Richard Lewontin obituary
Pioneering biologist and geneticist whose research showed the emptiness of traditional biological concepts of race
Andrew Brown and Steven Rose
28, Jul, 2021 @5:07 PM
The Scientific Attitude by Lee McIntyre review – a defence against denial, fraud and pseudoscience
In a world of 'alternative facts' respect for evidence must lie at the heart of any scientific endeavour
Steven Rose
21, Aug, 2019 @10:58 AM
Letter: Tim Halliday obituary
Steven Rose writes: Tim Halliday's courses introduced thousands of OU students, many tackling science for the first time, to current thinking in evolution,
Steven Rose
23, Jun, 2019 @3:55 PM
Is there still time to save the Open University from slow strangulation? | Steven Rose
Plans to cut staff and courses threaten the OU's specific mission of making tertiary education open to all, writes Steven Rose, emeritus professor of neuroscience
Steven Rose
23, Mar, 2018 @2:25 PM
Letters: Sir Patrick Bateson obituary
Steven Rose writes: I first met Pat Bateson in the late 60s, as we shared a mutual interest in the brain mechanisms involved in learning and memory.
Steven Rose, Michael Yudkin and Karl Sabbagh
17, Sep, 2017 @1:54 PM
Growth and Form by D'Arcy Wentworth Thompson review – centenary of a Darwin-challenging classic
Honeycombs, snail shells, a tiger's stripes … The celebrated study of how physical forces and mathematical laws affect natural selection has just been reissued
Steven Rose
21, Jul, 2017 @7:59 AM
From Bacteria to Bach and Back by Daniel C Dennett review – consciousness explained?
There is no 'hard problem' and consciousness is no more mysterious than gravity, Dennett claims in this study of the evolution of minds
Steven Rose
02, Feb, 2017 @7:30 AM
Letters: Tam Dalyell obituary
Richard Norton-Taylor writes: His old-fashioned courtesy never stopped him pursuing the truth
Richard Norton-Taylor and Steven Rose
31, Jan, 2017 @7:06 PM
Governing from the skies by Thomas Hippler review – drones and dystopia
This global history of aerial bombing considers the consequences of a century of death dropped from planes

Steven Rose
11, Jan, 2017 @9:00 AM
A Day in the Life of the Brain by Susan Greenfield review – a new approach to the consciousness problem
Greenfield considers the brain processes behind the experience of a single day – as 'you' work, engage in fantasies, walk the dog, and so on. But is it an exercise worth doing?
Steven Rose
12, Oct, 2016 @6:59 AM
The Ancient Origins of Consciousness by Todd Feinberg and Jon Mallatt review – how the brain created experience
An evolutionary history shows how consciousness is key to human survival
Steven Rose
09, Jun, 2016 @2:29 PM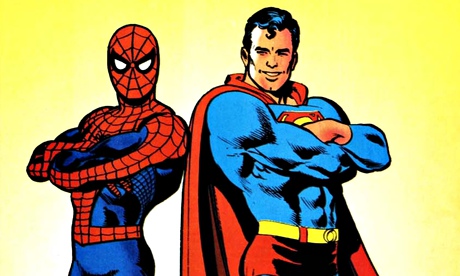 Truly Human Enhancement by Nicholas Agar and Humanity Enhanced by Russell Blackford – reviews
Living to 120, sure, but 500? – it can't be right. Steven Rose on designer babies, smart drugs and the ethics of becoming superhuman
Steven Rose
19, Jun, 2014 @6:30 AM