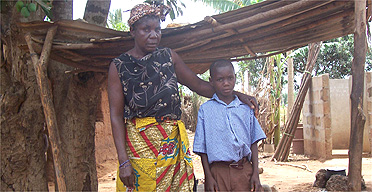 Sons for sale - child slavery in Ghana
As the world marks the 200th anniversary of the end of the slave trade, Sarah Left says Ghanaian boys as young as four are still being sold as cheap labour.
Sarah Left
22, Mar, 2007 @1:08 PM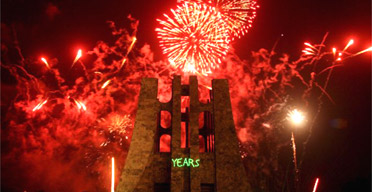 Pride, poverty and promise: Ghana's golden jubilee
Fifty years on from independence, Ghana looks back on a chequered history and forward to the future, reports Sarah Left in Accra.
Sarah Left
06, Mar, 2007 @1:41 PM
Ghana proud and angry in equal measure
Black Stars supporters applaud their team and let fly at the refereeing.
Sarah Left
27, Jun, 2006 @11:05 PM
Let the party commence
Celebrations erupt in Accra as Ghana makes the final 16.
Sarah Left
22, Jun, 2006 @5:50 PM
When the sun don't shine
I had originally planned to watch today's total solar eclipse from the comfort one of Ghana's beautiful beaches, writes Sarah Left. But in the end it seemed churlish to deny the county's less-than-captivating capital city the few minutes during which it actually had a tourist attraction.
Sarah Left
29, Mar, 2006 @11:54 AM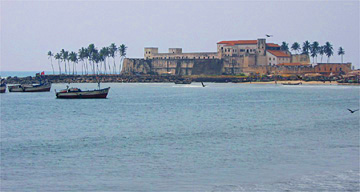 Shadow of the African sun
The solar eclipse falling across Africa next month is the perfect excuse to visit Ghana, where the shadow will first meet the continent, as Sarah Left reports.
Sarah Left
28, Feb, 2006 @7:43 PM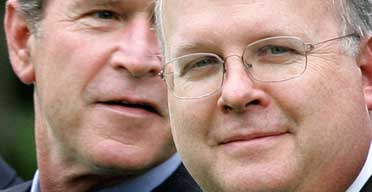 Rove 'discussed outed CIA agent with journalists'
White House adviser Karl Rove told a grand jury that he discussed with journalists the identity of an outed CIA operative whose public identification has caused a political storm, US media reported today.
Sarah Left and agencies
15, Jul, 2005 @4:19 PM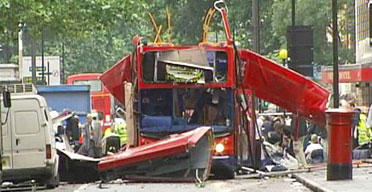 38 dead in London blasts
· At least 38 dead as bus and tube hit
· Jack Straw: 'hallmarks of al-Qaida'
· Blair condemns 'barbaric' attack
· Claim by al-Qaida group
· Emergency hotline: 0870 1566 344
Sarah Left, Mark Oliver and agencies
07, Jul, 2005 @3:37 PM
Pressure forces Live 8 to add African concert
Live 8 organisers today bowed to pressure to make African artists part of their plans and announced a concert of African music to be held at the Eden Project in Cornwall.
Sarah Left and agencies
15, Jun, 2005 @4:54 PM
Appeal over Gleneagles protest ban
The Stop the War coalition today called on the government to allow peaceful protest in Gleneagles to coincide with the meeting of G8 leaders.
Sarah Left and agencies
15, Jun, 2005 @4:24 PM
Leading question
It is possible that some of you, at one time or another, may have disagreed with the Guardian's carefully-considered leader columns. These articles - called editorials in the US - appear without a byline, and are set out as the opinion of the paper as a whole. Clearly, not every individual in an organisation will agree with a given article - but it is leaders that give a paper its voice.
Sarah Left
15, Jun, 2005 @2:30 PM
'He Beat it'
Welcome to the Wrap, Guardian Unlimited's roundup of the best of the day's papers.
Sarah Left
14, Jun, 2005 @8:56 AM