Absolutely & Forever by Rose Tremain review – a lost first love
This delicate novel traces a young woman's awakening, from 1950s country house parties to not-so-swinging London and an unhappy marriage
Lucy Atkins
20, Sep, 2023 @8:00 AM
Tom Lake by Ann Patchett review – homespun happiness
An American fruit farm is the setting for a bittersweet tale of family heartbreak and hope during the pandemic
Lucy Atkins
26, Jul, 2023 @11:01 AM
Vladimir by Julia May Jonas review – a scandalous affair
This clever, engrossing debut about an ageing English literature professor explores female creativity, rage and desire
Lucy Atkins
25, May, 2022 @8:00 AM
Love Marriage by Monica Ali review – a culture-clash engagement
An entertaining exploration of multicultural British modernity - love, sex, class, politics, faith and family – from the author of Brick Lane
Lucy Atkins
05, Feb, 2022 @7:30 AM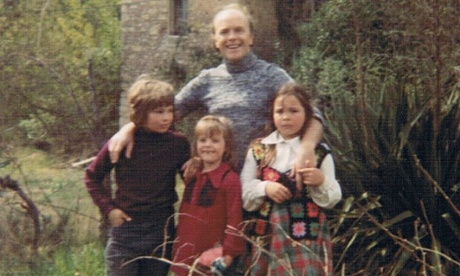 The perfect uncle who vanished one day
Uncle Des was a regular and much loved presence in Lucy Atkins' childhood. But suddenly his visits stopped
Lucy Atkins
02, Aug, 2014 @6:15 AM

Life after cancer
For many patients, remission of the disease is just the first step in a long and emotionally draining process of recovery
Lucy Atkins
07, Oct, 2012 @7:00 PM

Will the Beckham baby be a girl?
The Beckhams have announced that their three sons will gain a sibling in the summer. So what are the chances of a baby sister?
Lucy Atkins
10, Jan, 2011 @8:00 PM

When's the best time to have a baby?
More women than ever are giving birth in their 40s. Lucy Atkins had hers in her 30s. But what about her contemporaries?
Lucy Atkins
27, May, 2010 @8:05 AM

NHS 'must lessen trauma of miscarriages'
Parents web forum Mumsnet calls for new code of practice to help women who lose their babies
Lucy Atkins
02, Mar, 2010 @7:00 AM

Restless Legs Syndrome might sound trivial – but far from it
Ekbom's disease is a debilitating disorder and treatment is difficult, says Lucy Atkins
Lucy Atkins
09, Feb, 2010 @6:00 AM
The best health apps for your iPhone
Lucy Atkins helps you choose from the bewildering array of health apps currently available
Lucy Atkins
26, Jan, 2010 @12:05 AM

So, what exactly are growing pains?
This mysterious yet common problem can easily be confused with more serious conditions
Lucy Atkins
12, Jan, 2010 @12:05 AM