'I was definitely a bit of a tool': Louis Theroux on 25 years of documentary-making
As he revisits his career in a new four-part series, TV's top documentarian looks back at his evolution from accosting cult members to making films on eating disorders and dementia
Louis Theroux
24, Aug, 2020 @8:48 AM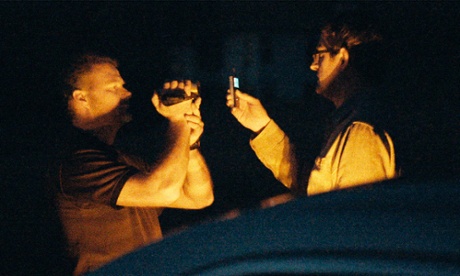 My Scientology Movie by Louis Theroux: 'I felt like I'd been blooded'
After years of failing to get inside Scientology, Louis Theroux struck on a new approach: film ex-members' stories on Hollywood soundstages – then wait for the church's enforcers to come after him
Louis Theroux
14, Oct, 2015 @7:00 AM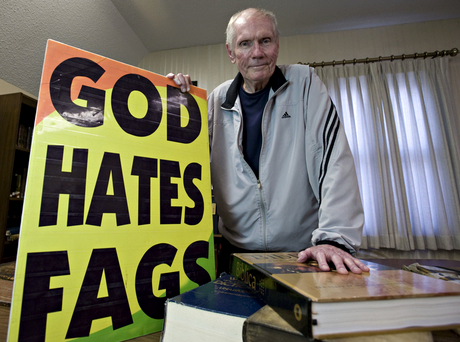 Pastor Fred Phelps: 'An angry, bigoted man who thrived on conflict' | Louis Theroux
Louis Theroux: What motivated the man behind the placard-waving, virulently homophobic Westboro Baptist Church, AKA 'the most hated family in America'? And what next for the church and family following his death?
Louis Theroux
24, Mar, 2014 @3:59 PM

How the internet killed porn
It's 15 years since Louis Theroux turned the TV cameras on to the US porn industry. Now he is revisiting it to see if anything has changed – and he finds a business in crisis
Louis Theroux
05, Jun, 2012 @7:00 PM
Louis Theroux meets the Phelps - America's most hated family
Louis Theroux on the subject of the first show in his new BBC2 series, the Phelps - the most hated family in America.
Louis Theroux
31, Mar, 2007 @11:11 AM
My new year's resolutions
Here are my ten cultural resolutions for 2007. Really, they all come down to wanting to be a bit more grown-up.
Louis Theroux
29, Dec, 2006 @2:29 PM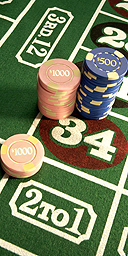 USA: Lust in the dust
He's a connoisseur of the surreal, so when Louis Theroux set up home in America the obvious choice was Las Vegas: an oasis of excess in the desert.
Louis Theroux
02, Oct, 2005 @5:55 PM
Louis Theroux meets Keith Chegwin: the show must go on
It was 25 years ago that an overkeen hyperactive teenager known as Cheggers first burst on to our TV screens. Whatever is thrown at him, he always seems to come back for more. Louis Theroux asks: what on earth drives Keith Chegwin?
Louis Theroux
03, Nov, 2001 @11:58 AM
The show must go on (part 2)
I'm amazed by Keith's unflagging energy. How does he do it? I'm knackered; though, in fact, he seems tired, too, but it's not stopping him. He keeps going, anecdote after anecdote. Finally, after Keith and I have had coffees and John's had a beer, we arrive back at the club for Keith's show. Liquids has a sort of space-age decor, with metallic fittings and bubbling liquid in glass pipes in the walls and lights projecting coloured oil on the ceilings. It's a bit like being inside a lava lamp.
Louis Theroux
03, Nov, 2001 @11:56 AM
Review: Them: Adventures with Extremists by Jon Ronson
Are 12ft lizards running the world? Louis Theroux investigates Them: Adventures with Extremists by Jon Ronson
Louis Theroux
07, Apr, 2001 @9:30 PM