Washed away: can Britain's crumbling castles be saved from the sea?
From Tintagel in Cornwall to the remote Orkney isles, heritage experts are battling to preserve the UK's historic sites from coastal erosion
Lisa Bachelor
14, Jan, 2023 @5:00 PM
A place to grow: the gardener and land owner pairings making happy unions and plenty of produce
People keen to garden but who have no outdoor space of their own are connecting with people eager to have someone work their land thanks to a new online initiative. Meet four green-fingered growers and their 'hosts'
Lisa Bachelor
18, Sep, 2022 @11:00 AM
Launch of campaign to tackle violence against women delayed
A Home Office strategy to target perpetrators of misogynistic crimes that was unveiled in July will not be up and running until next year
Mark Townsend Home Affairs Editor and Lisa Bachelor
07, Nov, 2021 @8:45 AM
When will women feel safe on UK streets?
The murder of Sarah Everard shone a spotlight on a culture of male harassment and violence against women and girls, sparking protests and calls for reform. Now the killing of Sabina Nessa has appalled the nation
Lisa Bachelor
26, Sep, 2021 @7:00 AM
Sarah Hughes: Clever, brave, bold, funny – my unforgettable friend
The Observer and Guardian writer, who has died of cancer aged 48, will be remembered for her passion and courage, says her news editor
Lisa Bachelor
11, Apr, 2021 @7:00 AM
'We want to keep her name alive': charitable trust for Sarah Hughes
Friends and family of Guardian and Observer journalist who died of cancer aim to raise £10,000 for education and research

Lisa Bachelor
11, Apr, 2021 @7:00 AM
UK military planners drafted in to help feed vulnerable in Covid-19 outbreak
Food stockpilers told they should be 'ashamed' as prime minister urges Britons not to make mother's day visits
Michael Savage and Lisa Bachelor
21, Mar, 2020 @10:03 PM
Coronavirus: UK panic-buyers urged to think of frontline workers
Government, business and NHS leaders ask people to leave enough supplies for those in need

Nicola Slawson and Lisa Bachelor
21, Mar, 2020 @4:03 PM
MPs in plea to government over UK's Covid-19 stockpiling
Cross-party politicians ask No 10 to safeguard food supplies for NHS and emergency workers

Lisa Bachelor
21, Mar, 2020 @12:12 PM
Women's football: how girls are moving the goalposts
With young players joining grassroots clubs and England's Lionesses preparing for their World Cup run, the sport is finally getting the recognition it deserves
Lisa Bachelor
19, May, 2019 @8:02 AM
What would Brexit mean for everyday life in the UK?
Much of the early debate in the EU referendum campaign has revolved around economics. And while no one can know precisely the impact of leaving the EU, it would be likely to have huge repercussions on many other aspects of UK life
Daniel Boffey, Toby Helm and Lisa Bachelor
28, Feb, 2016 @12:02 AM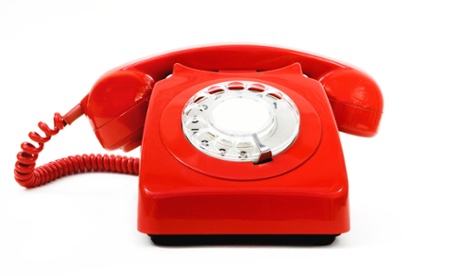 Cold-calling 'factory' gets record fine after 180,000 complaints last year
Watchdog wants jail for those who breach data protection laws by selling lists of phone numbers to companies
Lisa Bachelor
26, Sep, 2015 @10:00 PM