From the archive: Ray Bradbury: a 1990 interview on life, love and Buck Rogers
Originally published in the Guardian on 24 August 1990: 'I have spent my life going from mania to mania. Somehow it has all paid off.'
John Ezard
07, Jun, 2012 @11:42 AM
From the archive, 18 February 1988: The Tandy was love at first sight
Originally published in the Guardian on 18 February 1988: It is just possible to remember the early rapture of a Tandy (portable computer), I can date the onset of it, as one can with all first loves: February 1983 in the postwar Falklands
John Ezard
18, Feb, 2010 @7:14 PM

Miep Gies obituary
She helped hide Anne Frank from the Nazis, and saved the girl's diary for posterity
John Ezard
12, Jan, 2010 @5:49 PM
Rolls steals Eurostar's show
From the archive, May 7 1994: On board, the Queen and 799 other VIPs were heading to become the first people to cross from England to France by dry land for 6,000 years
John Ezard
07, May, 2008 @7:52 AM
UK news in brief
Prosecutors lift ban on DNA technique in trials | Sean O'Brien wins £15,000 TS Eliot prize | Victim in Naseem crash denies dangerous driving
Martin Wainwright, John Ezard and Duncan Campbell
15, Jan, 2008 @11:59 PM
Poet Sean O'Brien wins unique hat-trick of Forward prizes
Sean O'Brien pulled off a unique hat-trick last night by winning the chief Forward poetry award for the third time for a book of poems described by the judges as "witty and heart-wrenching".
John Ezard
03, Oct, 2007 @11:06 PM

New contender for world's worst poem
William McGonagall is under the direst threat today in his apparently unassailable position as author of the world's worst poem.
John Ezard
03, Oct, 2007 @12:56 PM
Shelve the Bodleian's new expansion plans
There's no doubt Oxford University's Bodleian library needs more space, so is the fierce opposition justified?
John Ezard
18, Sep, 2007 @11:37 AM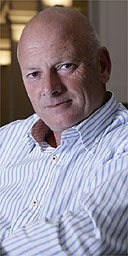 Former outsider pips McEwan as shortlist favourite
Novel set in Pacific could wreck chances of second victory for leading author.
John Ezard and Sarah Crown
07, Sep, 2007 @8:44 AM
UK News in brief
New £20bn Thames flood barrier under discussion | Three accused of killing 23-year-old in Sunderland | Record viewing figures give ITV1 the X factor | Household products may affect foetal growth | Gunman shoots three teenagers at house party | Briton to face retrial after 20 years on death row | British writer wins top prize for book on poet | Father and son fight Taliban together | Divers to resume search for boy in flooded quarry?
John Ezard
27, Aug, 2007 @1:18 AM
Guardian award highlights good year for first-time writers
Ten "ambitious, resonant" titles fight the first round of the £10,000 Guardian First Book Award, which is dedicated to spotting and advancing new writing talent.
John Ezard
24, Aug, 2007 @9:02 AM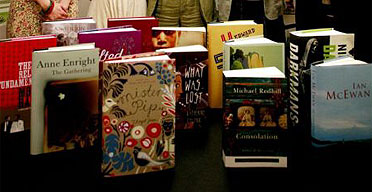 Booker judges tear up form book to produce giant killing long list
Ondaatje, Coetzee, Swift, Lessing and Keneally cast aside in favour of novels from lesser-known authors.
John Ezard and Martin Hodgson
08, Aug, 2007 @11:59 AM