John Lanchester: 'I started writing Capital in 2006 assuming a crash was about to happen'
The author on watching the global financial crisis in real time and writing a nonfiction book to avoid ruining his novel with too much knowledge
John Lanchester
21, Nov, 2020 @12:30 PM
Climate change is the deadliest legacy we will leave the young | John Lanchester
Property prices, pensions and austerity will pale into insignificance compared with the effects of global warming, says author John Lanchester
John Lanchester
06, Feb, 2019 @7:04 PM
What really goes on inside the City of London?
Photographer Martin Parr spent two years behind the scenes in the City, capturing its quirks and customs

John Lanchester
19, Feb, 2016 @3:00 PM
Literary quiz of the year, as set by authors: part one
What was Lolita's surname? Which wine did Hannibal Lecter really enjoy with his liver and fava beans? Test your literary knowledge with these brainteasers set by writers like Ian Rankin, Sarah Waters and William Boyd
Ian Rankin, Sarah Waters, David Hare, William Boyd, John Lanchester, Antony Beevor and Alexandra Harris
19, Dec, 2015 @9:00 AM
Capital gains: John Lanchester's satire of London's boom years is adapted for TV
When writing Capital, his novel set in a time of financial excess, Lanchester thought things couldn't get any worse. But 10 years on, amid ever-rising house prices and continuing City scandals, he is dismayed to find they did
John Lanchester
21, Nov, 2015 @9:00 AM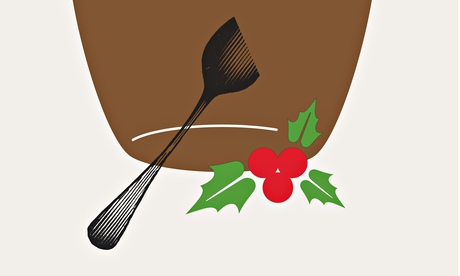 My upside-down Christmas: 'The Chinese are too sensible to like turkey'
Heartbreak, hospital, frozen turkey and a bitter winter freeze: Nina Stibbe, John Lanchester, Marina O'Loughlin and others look back on the year when things didn't go quite as planned
Emma Jane Unsworth, Nina Stibbe, John Lanchester, Marina O'Loughlin, Sarah Perry, Abigail Radnor
06, Dec, 2014 @11:00 AM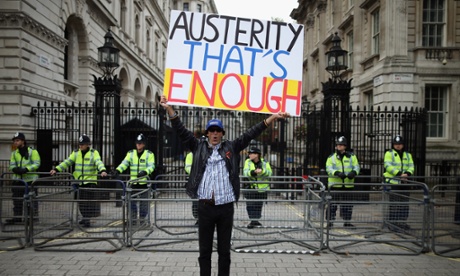 John Lanchester: the worst jargon in economics and banking
Throwing a taper tantrum over a Zirp? John Lanchester, author of How to Speak Money, shares his favourite (or least favourite) examples of money jargon. What are yours?
John Lanchester
23, Sep, 2014 @6:00 AM

There's poverty in the UK, but we are better off calling it inequality
If you think the world is too divided into those who have the cream and those who don't, you ain't seen nothing yet, says John Lanchester
John Lanchester
05, Sep, 2014 @4:30 PM

Writers and critics on the best books of 2013
Hilary Mantel, Jonathan Franzen, Mohsin Hamid, Ruth Rendell, Tom Stoppard, Malcolm Gladwell, Eleanor Catton and many more recommend the books that impressed them this year
Hilary Mantel, Jonathan Franzen, Mohsin Hamid, Tom Stoppard, Chimamanda Ngozi Adichie, William Boyd, Bill Bryson, Shami Chakrabarti, Sarah Churchwell, Antonia Fraser, Mark Haddon, Robert Harris, Max Hastings, Philip Hensher, Simon Hoggart, AM Homes, John Lanchester, Mark Lawson, Robert Macfarlane, Andrew Motion, Ian Rankin, Lionel Shriver, Helen Simpson, Colm Tóibín, Richard Ford, John Gray, David Kynaston, Penelope Lively, Pankaj Mishra, Blake Morrison and Susie Orbach
23, Nov, 2013 @7:00 AM

The Snowden files: why the British public should be worried about GCHQ
When the Guardian offered John Lanchester access to the GCHQ files, the journalist and novelist was initially unconvinced. But what the papers told him was alarming: that Britain is sliding towards an entirely new kind of surveillance society
John Lanchester
03, Oct, 2013 @6:01 PM

Six novelists on their favourite second artform
Writers often worry about the dangers of outside influence, but what about the non-literary inspirations they are far more comfortable admitting to? Andrew O'Hagan talks to six novelists about their passion for a second artform
Andrew O'Hagan, Kazuo Ishiguro, Lavinia Greenlaw, John Lanchester, Alan Warner, Sarah Hall and Colm Tóibín
27, Apr, 2013 @7:00 AM

John Lanchester on Capital – Guardian book club
John Lanchester on how he came to write Capital, his 'Big Fat London novel'
John Lanchester
08, Mar, 2013 @5:59 PM