Struggling to read, or write? How to be creative in lockdown
Are you finding it hard to concentrate, or don't know where to start? Michael Frayn, Marian Keyes, Richard Osman and more share their tips
Richard Osman, Marian Keyes, Kerry Hudson, Michael Frayn ,Sara Collins, Jessie Burton, Kit de Waal and Joe Dunthorne
02, May, 2020 @8:00 AM
From climate collapse to generation rent: coming-of-age novels have changed forever
Joe Dunthorne looks at the best books that deal with facing up to adulthood, including Ottessa Moshfegh's My Year of Rest and Relaxation and Ben Lerner's The Topeka School
Joe Dunthorne
27, Feb, 2020 @7:00 AM
Party lines: five writers' verdicts on the election manifestos
Time for 'real change'? 'Unleash' Britain's potential? And what does 'Wales, it's us' mean? Five writers tear apart the party manifestos to show what they're actually saying
Charlotte Higgins, William Davies, Sam Leith, Nesrine Malik andJoe Dunthorne
29, Nov, 2019 @11:00 AM
Joe Dunthorne on Swansea: 'At night I would be woken by the screech of stolen cars'
The author recalls joyriders, smokestacks and empty beaches, in a city with a cracked personality

Joe Dunthorne
16, Mar, 2019 @11:00 AM
Joe Dunthorne: 'On the Road takes longer to read than it did to write'
The Welsh writer on why you can't trust Jack Kerouac, paying homage to Don DeLillo, and the 'weird and witty' Jane Bowles novel that remains underrated
Joe Dunthorne
13, Jul, 2018 @9:00 AM
My summer in a windowless special care baby unit: 'I have never looked so dead nor felt so alive'
When novelist Joe Dunthorne's son was born, he and his wife hardly slept, found beauty in hospital vomit bowls and heard hip hop horn samples in the squeaks of the electric bed. It was, he says, a magical time.
Joe Dunthorne
28, May, 2018 @6:00 AM
Nicotine by Nell Zink review – third novel in 18 months from a fresh talent
There is a recklessness and a freshness to this complex tale that is at its best when its elements of horror and humour collide
Joe Dunthorne
29, Sep, 2016 @11:00 AM
The perils of writing about sex: 'Your partner will think it's about them. Or – even worse – someone else'
Should you use exotic euphemisms or anatomical detail? Should it be comical, tender or shocking? And what if your mum reads it? Three generations of writers reveal the pitfalls – and pleasures – of writing about erotic encounters
Joe Dunthorne, Stephanie Merritt and Arlene Heyman
11, Feb, 2016 @7:00 AM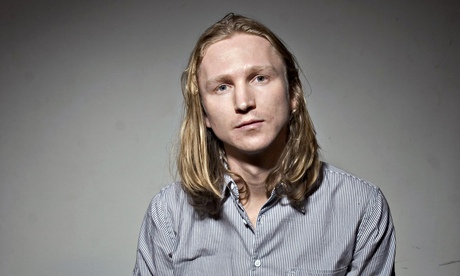 The one that got away: Joe Dunthorne
'My early career was almost entirely motivated by the desire to show her I wasn't the idiot loser I had appeared to be'
Joe Dunthorne
23, Aug, 2014 @7:00 AM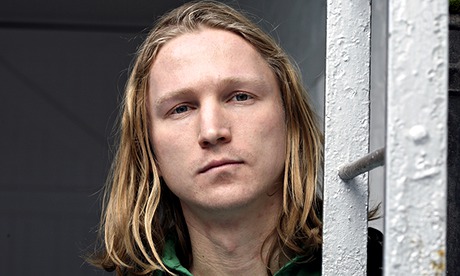 Storytelling: slickness doesn't help | Joe Dunthorne
Joe Dunthorne: Making mistakes and thinking out loud is all part of the charm of storytelling
Joe Dunthorne
22, Mar, 2014 @8:00 AM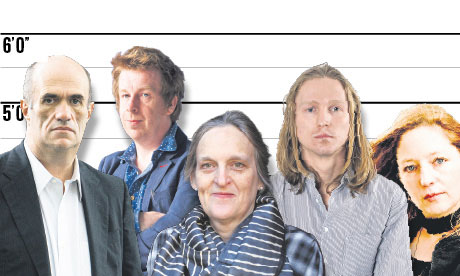 Literary pseudonym quiz: whodunnit?
JK Rowling enjoyed the 'liberating experience' of writing as Robert Galbraith. We asked five novelists to try their hand at a piece of crime writing, and to come up with a pseudonym. Can you work out who's who?
Colm Tóibín, Kevin Barry, Tessa Hadley, Joe Dunthorne and Scarlett Thomas
24, Jul, 2013 @4:51 PM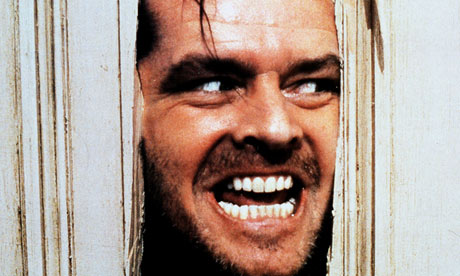 Was Stephen King right to hate Stanley Kubrick's Shining?
Hollywood has always played fast and loose with novels – risking the author's wrath by changing plot and characters. Joe Dunthorne looks back on some memorable film cheats
Joe Dunthorne
06, Apr, 2013 @7:03 AM