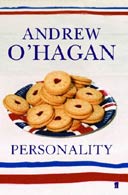 Observer review: Personality by Andrew O'Hagan
Andrew O'Hagan follows the rise and fall of a 70s celebrity in his rags-to-riches tale, Personality
Joanna Griffiths
23, Mar, 2003 @3:18 AM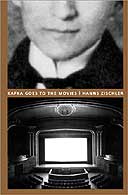 Observer review: Kafka Goes to the Movies by Hanns Zischler
When the cinema came to Prague a young writer found scenes from life and the world of dreams. Hanns Zischler finds an author playing a new role in Kafka Goes to the Movies
Joanna Griffiths
16, Feb, 2003 @4:26 AM
Observer review: Samuel Pepys by Claire Tomalin
How can you write a biography of Samuel Pepys? Claire Tomalin lets the world's most famous diarist speak for himself
Joanna Griffiths
29, Sep, 2002 @2:42 PM
Observer review: Nineteen Twenty-One by Adam Thorpe
But if you weren't there, how do you write it? Adam Thorpe gets lost in a hall of mirrors in his novel Nineteen Twenty-One
Joanna Griffiths
24, Jun, 2001 @12:51 AM
Observer review: The Day We Had Hitler Home by Rodney Hall
Rodney Hall deposits the German dictator into a small town in Australia in The Day We Had Hitler Home, but what is he doing there?
Joanna Griffiths
29, Apr, 2001 @1:28 AM
Observer review: Wrestling with the Angel by Michael King
Janet Frame was diagnosed as schizophrenic, hailed as a genius - and perhaps was neither. Michael King reveals too much in Wrestling with the Angel
Joanna Griffiths
08, Apr, 2001 @2:08 AM
Observer review: Hildegard of Bingen by Fiona Maddocks
Prophet, artist, politician, healer... all of this and she never gave up her day job. Fiona Maddocks gives a pragmatic account of the life of Hildegard of Bingen
Joanna Griffiths
18, Mar, 2001 @3:56 AM
An exchange of knowledge, World Bank style
Yesterday, the Guardian published a leaked World Bank memo, which criticized the Bank's President, James Wolfensohn, for being "isolated from reality" and fostering "an atmosphere of fear" in the Bank. Wolfensohn has been busy for the last few years trying to re-create the Bank as a disinterested participant in global debates around development. Yet, the memo says, he has failed to "practice the values and behaviours he espouses for the rest of us".
Joanna Griffiths
01, Feb, 2001 @11:48 AM
Observer review: The Brontë Myth by Lucasta Miller
Can we ever really know what happened at Haworth? Lucasta Miller is on the trail of the literary sleuths in The Brontë Myth
Joanna Griffiths
31, Dec, 2000 @12:11 AM
Forgotten poet
Joanna Griffiths picks out Charlotte Mew's Complete Poems
Joanna Griffiths
24, Dec, 2000 @12:51 AM
Isle of Wight's footprints
Could ecological footprinting save the Isle of Wight from rising sea levels?
Joanna Griffiths
29, Nov, 2000 @1:53 AM
The Hague 2000: US envoy gets caked
The climate change talks at The Hague were disrupted yesterday by protesters who burst into a negotiating room and staged a sit-in, and by a separate incident in which a woman pressed a chocolate cream cake in the face of the head of the US delegation, Undersecretary of State Frank E Loy, as he gave his daily press briefing.
Joanna Griffiths
23, Nov, 2000 @4:50 PM