Princess Nokia: 'Rock and roll is my soul'
The shapeshifting rapper on being the new Joni Mitchell, body dysmorphia, and why she is wary of talking politics
Hattie Collins
26, Oct, 2019 @9:30 AM
Mabel: 'Boris Johnson? It's not a world that I want to be a part of'
The pop star talks Grenfell, getting beaten to No 1 by Ed Sheeran and her unconventional childhood
Hattie Collins
24, Aug, 2019 @6:00 AM
'I've been through hell': J Balvin on burn out and Beyoncé
Pals with Takashi Murakami and bigger than Drake, the South American reggaeton act talks about the highs and lows of being a global superstar
Hattie Collins
27, Jul, 2019 @5:59 AM
Tinashe: 'People are past the point where they think I'm a mindless puppet'
The R&B star has defied bullies, the wrath of Wendy Williams and the insidious music industry. With her new album Joyride, has her moment finally arrived?
Hattie Collins
14, Apr, 2018 @6:00 AM
Mary J Blige: No more drama?
Following a bitter divorce, a career cul de sac and a botched Burger King ad, can a double nomination give the queen of hip-hop soul her mojo back?
Words by: Hattie Collins, Typography by: Steven Wilson and Design by: Frank Hulley-Jones
03, Mar, 2018 @10:00 AM
Pharrell Williams: 'It rains and they shoot black people'
N.E.R.D are back with a politically charged new album featuring Kendrick Lamar, Rihanna, Ed Sheeran and cosmic synths
Hattie Collins
09, Dec, 2017 @7:00 AM
A rapper called Dave: the 'normal' Streatham boy who's on Drake's radar
He's the next young British MC to get props from the hip-hop megastar but his cerebral songs about panic attacks and his family stand up on their own

Hattie Collins
24, Mar, 2017 @1:30 PM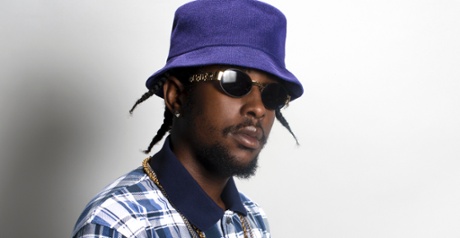 Popcaan: 'I used to get a vision I would be a big star'
We hit the garrison for the Kingston star's Unruly Clash; it's a rowdy local dancehall battle, though he's turning his attention to 'sufferation worldwide'
Hattie Collins
28, Jun, 2014 @5:00 AM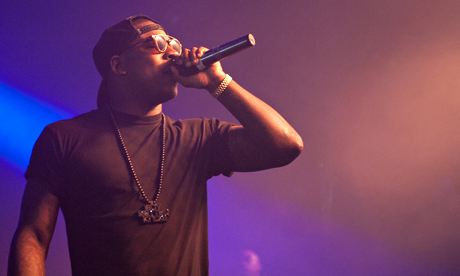 The second coming of grime
It should have been Britain's answer to hip-hop – and just as influential. Why didn't it happen – and is this finally its moment?
Hattie Collins
27, Mar, 2014 @5:34 PM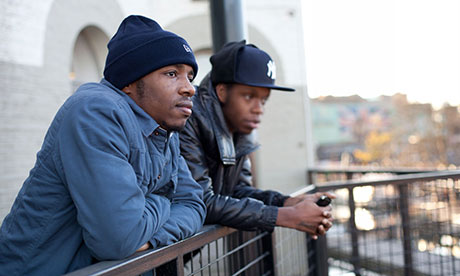 Krept and Konan: the secrets of Young Kingz' success
Hattie Collins: South London rappers Krept and Konan's latest mixtape had limited promotion yet scored them a top-20 hit. How did they convince their young fan base to start paying for music?
Hattie Collins
12, Sep, 2013 @3:50 PM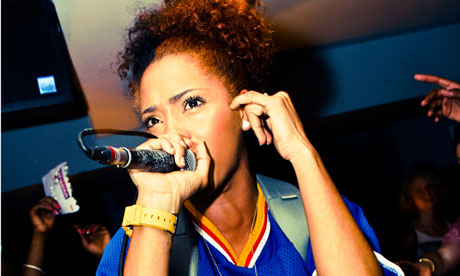 Meet the female MCs bringing 'gyal power' to dancehall
Hattie Collins: UK soundsystem Heatwave's new compilation celebrates female dancehall MCs, such as Lady Saw and Macka Diamond. How long before one rivals the likes of Sean Paul?
Hattie Collins
18, Jul, 2013 @5:32 PM
Gay rap, the unthinkable becomes reality
For decades, hip-hop kept gay voices quiet. Now, at last, they are breaking through
Hattie Collins
13, Jul, 2013 @5:00 AM