Elton John: I learned by touring Europe in the 60s. Young artists need the same chance
Brexit negotiators have screwed up the deal for Britain's emerging musicians, says entertainer Elton John
Elton John
07, Feb, 2021 @2:58 PM
This year, we need Pride's spirit of solidarity and inclusion more than ever | Elton John, David Furnish, Billie Jean King, Ilana Kloss, Ian McKellen, Skin, Edward Enninful, Frank Ocean and Helena Dalli
The coronavirus pandemic has intensified the discrimination and prejudice against LGBTQ+ people. It's time to act, say Elton John, Billie Jean King, Frank Ocean and six others
Elton John, David Furnish, Billie Jean King, Ilana Kloss, Ian McKellen, Skin, Edward Enninful , Frank Ocean and Helena Dalli
22, Jun, 2020 @1:05 PM
The George Michael we knew: celebrities remember him one year on
It's almost a year since George Michael died. Here, Elton John, Mariah Carey, James Cordon and Tatjana Patitz recall their friend
Elton John, Mariah Carey, James Corden and Tatjana Patitz
15, Oct, 2017 @6:00 AM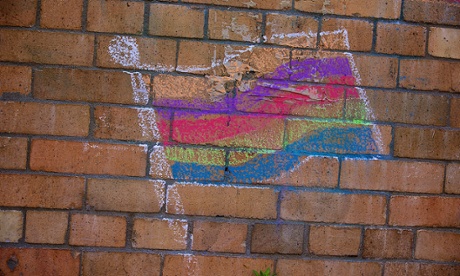 The silence on abuse of transgender inmates in US prisons is deafening | Elton John and Michael Stipe
The cruelty and violence facing transgender people in our prisons is directly connected to the larger fight for equality for the LGBT community everywhere in America
Elton John and Michael Stipe
14, Apr, 2015 @2:31 PM

Elton John: Russia's homosexuality propaganda laws are deeply dangerous to LGBT community
The singer writes a forceful letter to Russia and Vladimir Putin following a recent visit to Moscow – read the full letter here
Elton John
23, Jan, 2014 @8:31 AM

Elton John: why I performed in Russia
Elton John: I went to Russia to challenge the wrong-thinking anti-gay laws, and the stigma and isolation faced by people with HIV
Elton John
11, Dec, 2013 @5:57 PM

Elton John | Make Aids history
Elton John: The G8 summit has a real chance to turn the tide. It must not give up on the job it started eight years ago
Elton John
07, Jun, 2013 @5:37 PM

Elton John | Gay rights are human rights
Elton John: Ukraine's threat to outlaw homosexuality should be opposed by all who believe in equality
Elton John
01, Jul, 2012 @3:16 PM

Elton John: I want Zachary to grow up in a world without homophobia
Elton John: Failing to address the everyday use of the word 'gay' as a playground insult is inexcusable. We owe our children better
Elton John
04, Nov, 2011 @7:59 AM

Friend, show compassion | Elton John
Elton John: In the spirit of your fight against Aids, free Monjeza and Chimbalanga – an open letter to the president of Malawi
Elton John
29, May, 2010 @7:00 AM
Elton John: A matter of life or death
Elton John: Millions of people with HIV hope that the G8 will remember its pledge to them next week.
Elton John
21, Sep, 2007 @11:14 PM
Shout the homophobic bigots down
Homophobia is far from dead. My 60th birthday wish is that we all stand up for basic human rights ...
Elton John
22, Mar, 2007 @10:30 AM