Palace halt Manchester United charge. Plus the John Yems findings – Football Weekly Extra
Max Rushden is joined by John Brewin, Nedum Onuoha and Nick Ames after midweek action in the Premier League and FA Cup
Presented by Max Rushden with Nick Ames, John Brewin and Nedum Onuoha. Produced by Joel Grove with Silas Gray and our executive producer is Christian Bennett.
19, Jan, 2023 @1:35 PM
England's women write a new chapter in Sheffield's relationship with football
Euro 2022 has attracted a different type of fan that puts aside local tribalism and it made England's semi-final extra special
Christian Bennett
27, Jul, 2022 @12:05 PM
The battle for Mosul: a dirty war in Isis's heartland – video
As Iraqi forces attempt to retake Mosul from Isis, Ghaith Abdul-Ahad joins their elite Golden Division on the frontline, speaking with civilians, soldiers and Isis suspects
Joshua Baker, Ghaith Abdul-Ahad, Mustafa Khalili and Christian Bennett. Produced in association with PBS Frontline
01, Feb, 2017 @3:00 AM
Angel Perez: unarmed and unassuming before alleged Homan Square assault
Video footage shows Perez, who has filed a lawsuit over sexual assault by police, holding out his hand for a handshake before being taken to Chicago warehouse
Spencer Ackerman and Christian Bennett in New York and Zach Stafford in Chicago
14, May, 2015 @4:53 PM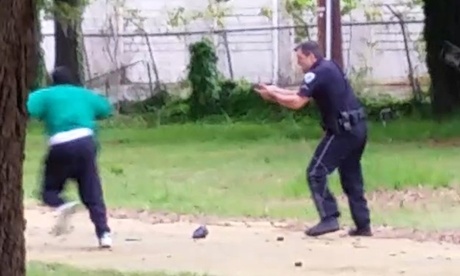 Michael Slager radioed in Taser claim six seconds after firing at Walter Scott
Analysis of police audio synced with eyewitness video raises further questions about whether officers performed CPR on Walter Scott after he was shot eight times
Oliver Laughland, Jon Swaine and Christian Bennett in New York
09, Apr, 2015 @11:50 AM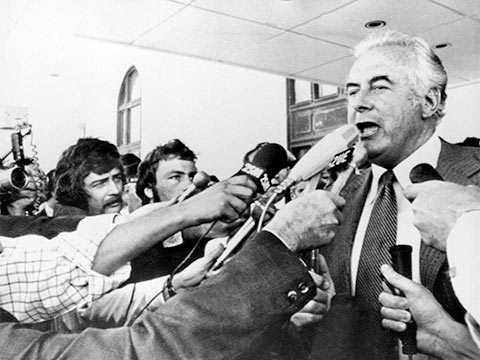 Gough Whitlam 'made a practical difference to the lives of a lot of Australians' – video obituary
Guardian Australia's political editor, Lenore Taylor, and deputy political editor, Katharine Murphy, look back at the political life of Gough Whitlam
Lenore Taylor, Katharine Murphy and Christian Bennett
20, Oct, 2014 @9:50 PM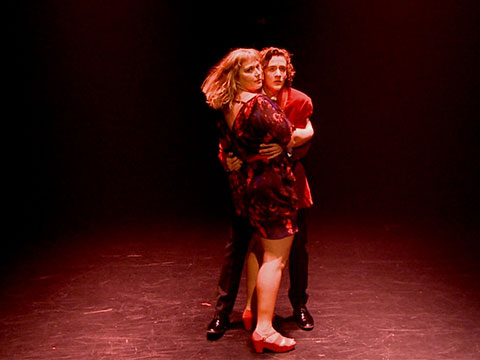 Crowdsourcing love at the Brisbane festival - video
I Want To Know What Love Is responds to more than 800 love stories sent via the website wewantyourlove.com. Christian Bennett talks to creator Amy Ingram and actor Caroline Dunphy
Christian Bennett
10, Sep, 2014 @1:20 AM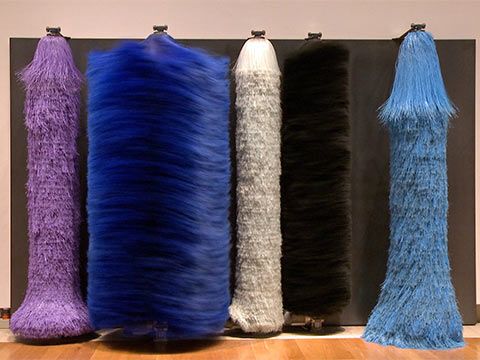 Sublime: Contemporary Works from the Collection, at the Queensland Art Gallery - video review
Anna Madeleine reviews Sublime: Contemporary works from the Collection, at the Queensland Art Gallery.
Anna Madeleine and Christian Bennett
08, Sep, 2014 @11:41 PM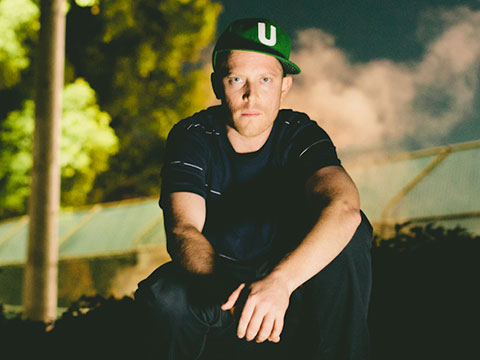 Urthboy and the art of the mixtape – festival video
Australian hip-hop artist Urthboy takes a few minutes to sit down with Guardian Australia to talk about the humble, sentimental and DIY art of making a mixtape
Christian Bennett and Anna Madeleine
07, Sep, 2014 @11:33 PM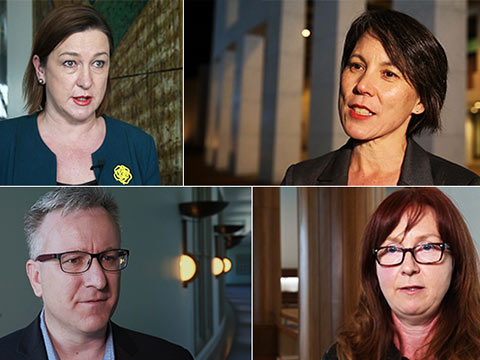 Guardian Australia's Canberra team on the Abbott government's first year – video
Guardian Australia's Canberra bureau wrap up a busy first year for the Coalition government on the anniversary of its election
Mike Bowers, Lenore Taylor, Katharine Murphy, Gabrielle Chan, Greg Jericho, Christian Bennett, Bill Code
05, Sep, 2014 @12:56 AM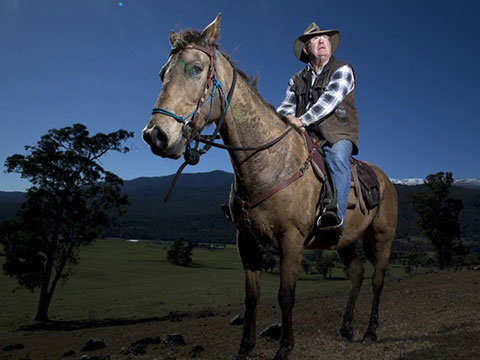 'The fact is brumbies are here to stay' – video
Cattleman Peter Cochran talks to Guardian Australia about life in the high country and the brumby's place in it
Mike Bowers, Gabrielle Chan and Christian Bennett
20, Aug, 2014 @4:17 AM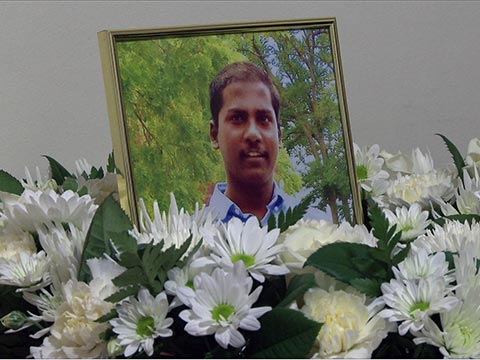 Australian friends mourn Leo Seemanpillai, the asylum seeker who set himself on fire – video
Leo Seemanpillai was a 29-year-old Tamil asylum seeker living in Geelong, Australia. He took his own life by setting himself alight
Christian Bennett and Oliver Laughland
05, Jun, 2014 @2:26 AM