Barbara Kingsolver: 'Middlemarch is about everything, for every person, at every age'
The novelist on taking lessons from Doris Lessing, being inspired by John Steinbeck and why she can no longer read JD Salinger
Barbara Kingsolver
21, Oct, 2022 @9:00 AM
Poem of the month: How to Do Absolutely Nothing by Barbara Kingsolver
Each month the Guardian's review section chooses a poet or poem to highlight
Barbara Kingsolver
08, Aug, 2020 @11:00 AM
#MeToo isn't enough. Now women need to get ugly | Barbara Kingsolver
'Don't say that to me, don't do that to me. I hate it.' I armed my daughters with these words to deal with harassment, says writer Barbara Kingsolver
Barbara Kingsolver
16, Jan, 2018 @7:00 PM
Trump changed everything. Now everything counts | Barbara Kingsolver
Millions of Americans are starting to grasp that we can't politely stand by watching lives and liberties get slashed beyond repair. What are you going to do?
Barbara Kingsolver
23, Nov, 2016 @11:00 AM
End this misogynistic horror show. Put Hillary Clinton in the White House | Barbara Kingsolver
While Clinton holds her head high, why are we not exploding with anger at Donald Trump's bullying?
Barbara Kingsolver
06, Nov, 2016 @7:59 PM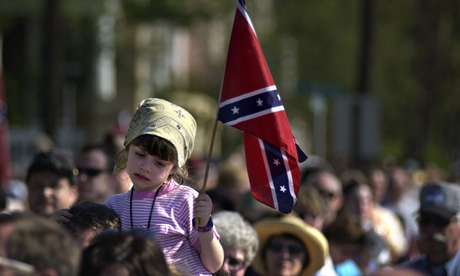 A view from the south: let the Confederate flag go | Barbara Kingsolver
The Confederate emblem was about pride as well as hatred, but racists have twisted its meaning
Barbara Kingsolver
03, Jul, 2015 @5:00 AM