A US trade deal could cost the NHS tens of millions. My investigation shows how | Antony Barnett
A post-Brexit arrangement could dramatically increase the price of vital drugs, says Dispatches reporter Antony Barnett
Antony Barnett
27, Nov, 2019 @6:13 PM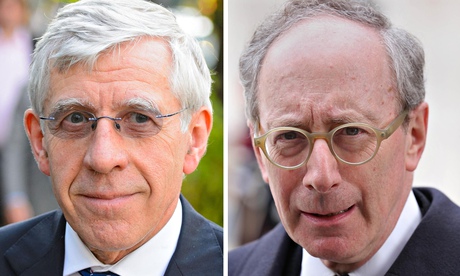 Why politicians keep falling for my cash bait | Anthony Barnett
The reporter who caught out Malcolm Rifkind and Jack Straw in a TV sting remembers how he set up a similar operation in the Observer 17 years ago
Antony Barnett
01, Mar, 2015 @2:00 AM
Unwelcome guests in our luxury hotels
Some bathrooms, spas and pools at top hotels have potentially fatal bacteria, inspectors warn.
Antony Barnett
25, Mar, 2007 @9:19 PM
How to make the countryside sustainable
Efforts to make rural living more environmentally-friendly and economically viable are at the heart of its struggle for survival.
Antony Barnett
21, Mar, 2007 @12:52 PM
Case dropped over defence scientist's death
Manslaughter charge against government bomb expert is scrapped as new evidence comes to light.
Antony Barnett
18, Mar, 2007 @11:54 PM
Christie's and the 'fake' vintage wine
A 1787 Lafite fetched £105,000 because it belonged to a great US President. Now some owners of rare bottles fear they are victims of a hoax.
Antony Barnett, investigations editor
11, Mar, 2007 @12:09 AM
The Fat Man's US gamble backfires
Notorious high-roller's bid to export planes to Iran ends with crooked Congressman in jail.
Antony Barnett
04, Mar, 2007 @2:23 AM
Hospital in brain tissue allegations
Medical school accused of cover-up after claim that surgeon retained samples without consent.
Antony Barnett, investigations editor
25, Feb, 2007 @9:27 AM
Grubby scandal shames our poultry industry
The Observer's website revealed last week that ministers were kept in the dark about the Hungarian connection to Bernard Matthews's turkeys. Now the fall-out from H5N1 will hit shoppers, politicians and a multi-billion-pound business.
Jo Revill, Antony Barnett, Urmee Khan, and Daniel McLaughlin
11, Feb, 2007 @2:02 PM
Revealed: Blair's private call to Levy over arrest
PM speaks to chief fundraiser in 'news blackout'.
Antony Barnett, Gaby Hinsliff and Mark Townsend
11, Feb, 2007 @12:02 AM
Blair aide: cash probe poisoning politics
One of Tony Blair's most senior aides has attacked the police investigation into cash for honours, saying that repeated delays in winding it up have poisoned British politics.
Ned Temko, Gaby Hinsliff, Antony Barnett and Mark Townsend
04, Feb, 2007 @12:34 AM
Casinos in legal challenge over slot machines
Casino operators are to launch legal proceedings against the government in a move that could lead to a big increase in the number of high-stake slot machines countrywide, fuelling fears of a surge in gambling addiction.
Antony Barnett and Nick Mathiason
04, Feb, 2007 @12:02 AM