The Guardian view on the 1997 Labour landslide: not what it seemed | Editorial
Editorial: New Labour was a product of its time. History may judge it more kindly than many of today's critics
Editorial
30, Apr, 2017 @6:09 PM

Watch out for the lioness, especially once you've sacked her partner
David Cameron's decision to dismiss Robert Syms proved the theory that hell hath no fury like a politician's partner scorned
Simon Hoggart
11, Oct, 2013 @7:21 PM

Books of the year 2012
From Zadie Smith's new novel to Robert Macfarlane's journeys on foot and memoirs by Edna O'Brien and Salman Rushdie… Which books have most impressed our writers this year?
The Observer
25, Nov, 2012 @12:04 AM

Philip Gould: An Unfinished Life, edited by Dennis Kavanagh - review
Peter Wilby on the political advertising man behind New Labour, and the damage he did
Peter Wilby
26, Sep, 2012 @7:30 AM

Philip Gould: a good life and death
Georgia Gould, the daughter of New Labour grandee Philip Gould, who died last year, talks to Tim Adams about the inspiration of his final days
Tim Adams
28, Apr, 2012 @11:04 PM

We can't all choose the way we die or how to say goodbye | Rachel Cooke
Rachel Cooke: Philip Gould's deeply moving video suggests that we can take control of death, but is that always possible?
Rachel Cooke
21, Apr, 2012 @11:09 PM

When I Die: Lessons from the Death Zone by Philip Gould – review
This missive from the deathbed of the New Labour strategist is brave, frank and moving. So why does it leave Justin Cartwright feeling so uneasy?
Justin Cartwright
19, Apr, 2012 @10:00 AM
Tony Blair had 'secret group preparing for euro referendum'
Planning was kept secret to avoid Gordon Brown's disapproval, Peter Hain discloses in autobiography
Patrick Wintour, political editor
23, Jan, 2012 @12:01 AM

Baby boomers set about the art of dying well | Gaby Hinsliff
Gaby Hinsliff: The way Steve Jobs and Philip Gould approached death offers a standard for their generation
Gaby Hinsliff
13, Nov, 2011 @12:06 AM
Letter: Philip Gould and Labour myths
Letter: What won the spectacular majorities for Labour in 1997 and 2001 were the vagaries of the primitive British electoral system and the fact that the Conservatives lost significantly in both elections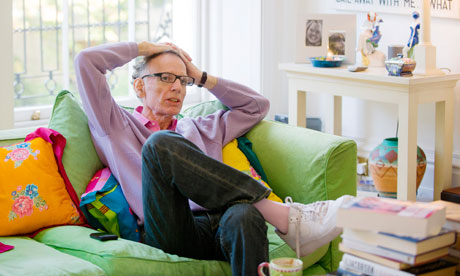 Philip Gould to Labour: fight the NHS bill but never abandon mantle of reform
Nicholas Watt: In his last political act Philip Gould voted against the NHS bill but advised Labour not to abandon the mantle of reform
Nicholas Watt
08, Nov, 2011 @12:29 AM

'Philip Gould, the best listener in politics'
Alastair Campbell says his friend, who has died from cancer, was so much more than just Tony Blair's pollster
Alastair Campbell
07, Nov, 2011 @9:03 PM