London mayoral election 2012
London mayoral election: how to make the most of your second vote
In 2012 over 2 million Londoners cast a valid first-preference vote for the city's mayor. In the second round, just 82,800 votes - representing 3.8% of the electorate - were registered for the winner, Boris Johnson. Where do all the second votes go, and how can you make the most of yours?
Will Franklin and Sean Clarke
04, May, 2016 @12:13 PM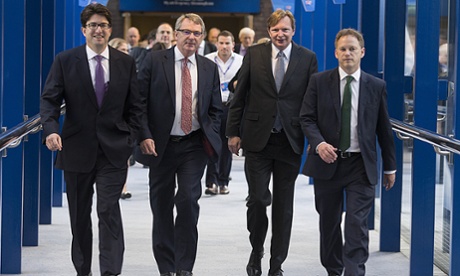 Lynton Crosby: the man who really won the election for the Tories
There were several critics from within the Conservative party of how the secretive Australian was masterminding their campaign. Not any more
Andy Beckett
08, May, 2015 @2:54 PM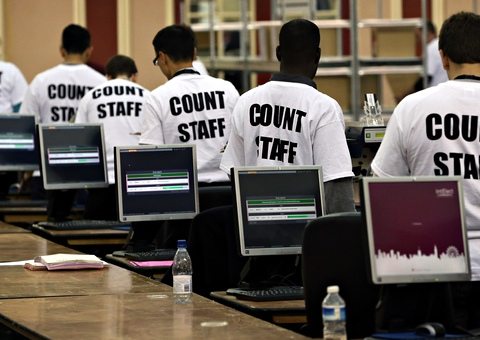 The Guardian view on elected mayors | editorial
Editorial: The settled view of the political elite is that if elected mayors can provide the spark for London, why not for the rest of the country?
Editorial
10, Aug, 2014 @6:30 PM

Boris Johnson is likely to stand again as London mayor – and he'll win | Sonia Purnell
Sonia Purnell: Labour candidates are jostling for position in London, but if Johnson stays they haven't a hope
Sonia Purnell
23, Dec, 2013 @6:30 PM

Voters were right to boot Labour out in 2010, says Ed Miliband ally
Shadow justice secretary Sadiq Khan admits his party made mistakes regarding Iraq, immigration and bank regulation
Rowena Mason, political correspondent
13, Dec, 2013 @7:46 PM
Labour's mayoral pretender line-up
What policies might Labour's possible candidates to succeed Boris Johnson at City Hall have to offer?
Dave Hill
25, Nov, 2013 @9:30 AM

Lynton Crosby is at the centre of controversy (again) | Sonia Purnell
Sonia Purnell: The miracle man from Australia has divided Tories, now his work as a lobbyist calls his strategy role into question
Sonia Purnell
09, Jun, 2013 @6:05 PM

Boris Johnson: the Tories' prince over the water | Stephen Pollard
Stephen Pollard: A political heavyweight with mass appeal, for many Tories Boris Johnson is the holy grail of Conservatism
Stephen Pollard
09, Aug, 2012 @7:45 PM
Why judge dismissed libel action against Boris Johnson
Bob Crow's claim for defamation damages fails
Roy Greenslade
17, Jul, 2012 @12:28 PM

London mayoral rivals use loophole to conceal donors' identities
Boris Johnson and Ken Livingstone campaigns criticised for listing spending as courtesy of their parties
Hélène Mulholland
16, Jul, 2012 @6:36 PM

Lycamobile is Tories' top corporate donor - but pays no corporation tax
Lycamobile has given Conservatives more than £300,000 in last nine months, but has paid no coporation tax for three years
Rajeev Syal and Solomon Hughes
04, Jun, 2012 @4:08 PM
Hideously diverse Britain: I know better. But we all make mistakes
What is there to learn from inadvertent stereotyping during coverage of the London mayoral campaign?
Hugh Muir
13, May, 2012 @7:31 PM