Boris Johnson accused of orchestrating Greensill 'cover-up'
Labour say terms of Nigel Boardman's inquiry limited to avoid a wider investigation of lobbying
Rajeev Syal
22, Jul, 2021 @6:50 PM
The return of Tory sleaze: a scandal set to haunt Boris Johnson
What began as the shaming of David Cameron now threatens to drag the current government into a cesspit
Toby Helm and Michael Savage
18, Apr, 2021 @7:00 AM
Cameron's 'insurgents' under scrutiny amid row over lobbyist influence
At least four senior civil servants were allowed to keep second jobs in private sector between 2010-15
Rajeev Syal and Peter Walker
17, Apr, 2021 @5:00 AM
Role call: the former ministers who found private sector jobs
The Greensill affair shows how some of David Cameron's appointees have been among the most enthusiastic corporate jobseekers. Here's the list...
Rob Davies and Georgina Quach
16, Apr, 2021 @3:15 PM
Cameron and Sunak to be called to give evidence to Greensill inquiries
David Cameron's spokesperson says former PM would respond 'positively' to any request to give evidence
Jessica Elgot Deputy political editor
15, Apr, 2021 @1:15 PM
Peer behind PM's Whitehall review defends links to Greensill director
Francis Maude says he 'might have' spoken to Bill Crothers since launching review of spending
Rajeev Syal and Jessica Elgot
14, Apr, 2021 @6:14 PM
Ex-minister Francis Maude takes Brexit advisory job at law firm
Appointment by Covington and Burling LLP coincides with warning over 'stampede' from Whitehall to private sector
Rajeev Syal and Matthew Weaver
11, Oct, 2016 @4:55 PM
The techies with the muscle to transform UK and US governments
It takes a certain kind of leader to force governments into the digital age, as Francis Maude, Mike Bracken and Mikey Dickerson demonstrate
William D. Eggers
22, Jun, 2016 @10:22 AM
Three-quarters of civil service pension records are wrong or missing
Government watchdog blames lack of data and bad governance for poor performance by MyCSP and delays in payments for thousands of pensioners
Jane Dudman
11, Feb, 2016 @12:03 AM
Waitrose boss to become Foreign Office trade minister
Mark Price to be given peerage before replacing Francis Maude
Rowena Mason Political correspondent
10, Feb, 2016 @2:56 PM
House of Lords just a dumping ground for party cronies, SNP analysis shows
Retiring or former MPs and MEPs form bulk of new peers created after May general election
Daniel Boffey
27, Dec, 2015 @12:05 AM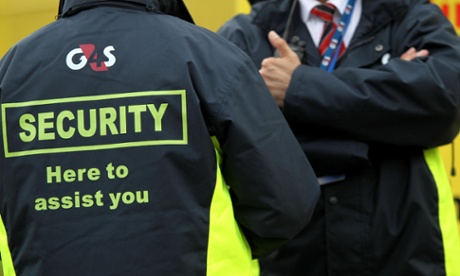 Can private companies ever prioritise the public service ethos over profits?
Other outsourcers may copy Sodexo's ethical commitments for government contracts, but unions say regulation across the sector is needed
Tim Smedley
02, Apr, 2015 @7:00 AM