Conservative and Liberal Democrat cabinet
Behold the warring Tories, fighting like cats in a sack to achieve – precisely nothing | Marina Hyde
They rail against a mythical force that scuppers their plans for radical change. The truth is they don't have any, says Guardian columnist Marina Hyde
Marina Hyde
12, Aug, 2022 @1:25 PM
I was an EHRC commissioner. It needs to start taking racism seriously | Simon Woolley
The ineffectiveness of Britain's equality watchdog, which does not have a single black commissioner, has been shown up by the Black Lives Matter movement, says Operation Black Vote director Simon Woolley
Simon Woolley
01, Aug, 2020 @7:00 AM
Labour must act locally to beat Tory populism | Letters
Letters: Local politicians and activists are increasingly important in the fight for progressive policies in the face of UK populism, argues Robin Hambleton. Plus letters from James Lindesay, Neil Wigglesworth and Diana Francis
Letters
23, Dec, 2019 @5:30 PM
Seven weeks before we leave the EU ... has anyone seen David Cameron?
The man who wrecked Britain, or a victim of circumstance? We ask the former PM's friends and former colleagues: where did it all go wrong and where does he go from here?
Gaby Hinsliff
10, Feb, 2019 @8:00 AM
Labour's argument won't be settled until 2020. By then it will be too late | Jonathan Freedland
Sadiq Khan's win in London will be a genuine breakthrough. But the other election results suggest a party still distant from power
Jonathan Freedland
06, May, 2016 @4:25 PM
Conservatives' pledge to protect NHS 'entirely disingenuous'
David Laws' book says the promised £8bn-a-year was half the figure Downing Street had been told was needed
Peter Walker and Denis Campbell
20, Mar, 2016 @1:34 PM
100 questions that need answering before the election
How does a hung parliament work? Who resigned last week over alleged homophobia? And what does Ed Miliband have in his pocket? We list the questions to get off our chest before Thursday's vote
Hannah Jane Parkinson
06, May, 2015 @10:00 AM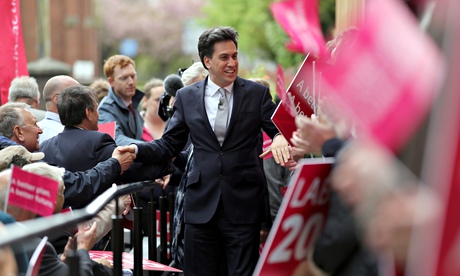 Only Labour is able to protect our future | Letters
Letters: The divisions in my area are profoundly distressing. To stop them growing we have to ensure Labour is the largest party
Letter
05, May, 2015 @6:56 PM
Cameron 'will try to cling to power even if coalition loses majority'
Labour fears Tories will try to form government with Lib Dems and Democratic Unionists and to claim a minority Labour government would have no legitimacy
Patrick Wintour and Rowena Mason
04, May, 2015 @1:19 PM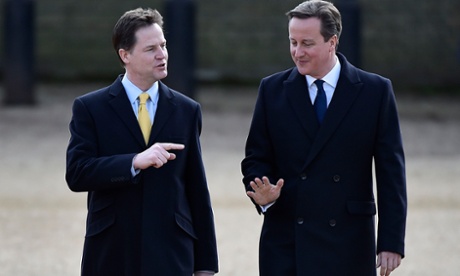 Lib Dems will have to accept Tory welfare cuts for deficit reduction deal – study
If the Conservatives were not prepared to compromise on long-term plans, the Liberal Democrats would have to swallow £15bn in spending cuts in 2018-19
Patrick Wintour Political editor
28, Apr, 2015 @1:53 PM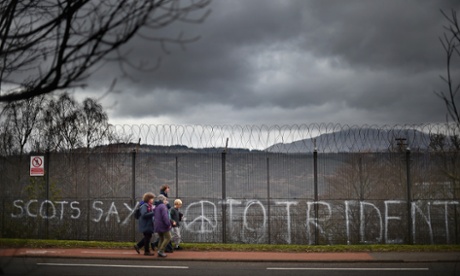 Who's afraid of debating Trident?
Military chiefs call for party politics to be kept out of nuclear debate during election, yet it is one thing on which the two main parties agree
Richard Norton-Taylor
13, Apr, 2015 @2:05 PM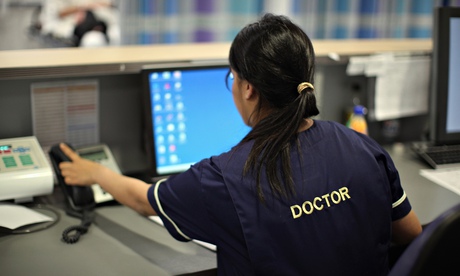 Ways to right the coalition wrongs of NHS reorganisation | Letters
Letters: What is required is the political will to maintain and increase healthcare funding and less emphasis on trying to produce a system built on commercial values
Letters
09, Apr, 2015 @6:47 PM