David Cameron threw a star-studded celebrity party on Tuesday in an echo of Tony Blair's 1997 celebrated "Cool Britannia" bash. But while the New Labour party produced a famous image of Blair in deep conversation with Oasis's Noel Gallagher, Cameron's cast list was headlined by the somewhat less risky figures of entertainers Cilla Black and Bruce Forsyth.
The lavish, publicly funded do was held in aid of the creative industries in a courtyard at the Foreign Office, where the prime minister urged an array of pop stars, actors and media luvvies to "fly the flag" for Britain around the world, adding: "You make your country so proud."
However, the street cred of the guest list fell short of expectations as Hollywood A-listers including Dame Maggie Smith and Harrison Ford stayed away, while many of the best-known guests were old-time television stars. Singer Katherine Jenkins and comedians Ronnie Corbett and Michael McIntyre attended, as did A-lister Helena Bonham Carter, a close friend of the Camerons.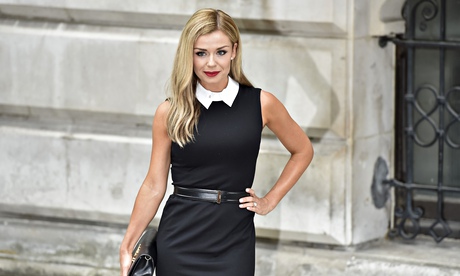 Celebrities began arriving at the Foreign Office for the reception from 5pm, with Natalie Dormer, star of The Tudors and Game of Thrones, one of the first to turn up. Others to pose for the cameras included television presenters Tess Daly and Claudia Winkleman, model and actor Danielle Lineker, actor Keeley Hawes, Oritsé Williams of boyband JLS and Harry Potter star David Bradley.
The party had been dubbed Cool Britannia II – a reference to Blair's gathering in 1997, shortly after he took office, which allowed politicians to rub shoulders with the likes of Gallagher, who gave his backing to Labour at the time. "Looking back, it was a cynical ploy by his spin doctor Alastair Campbell," Gallagher reflected in 2007. "The fact that a guy who'd been in a band, owned an electric guitar and has probably had a spliff was prime minister really meant something, after years of John Major and Margaret Thatcher."
However, many of the guests were reluctant to express political support for Cameron. Pop star Eliza Doolittle, dressed in a multicoloured Vivienne Westwood suit, said she was not very political, and when asked whether she would vote Conservative at the next election, added: "I don't think so."
Arriving in the rain, Kirstie Allsopp, the television presenter, also declined to back the Tories. Asked what she thought of Cameron, she said: "I think a lot of politicians have got to go a long way to prove themselves." Torchwood star John Barrowman said he thought the prime minister was a "good man" but would not reveal his voting intentions.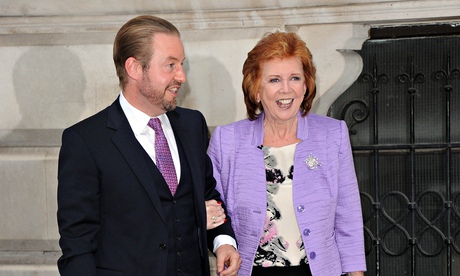 After the party, a select group of 60 guests, mostly from business side of the media industry, were expected to attend a private dinner in Downing Street with the prime minister and William Hague, the foreign secretary.
Business executives on the guest list included Richard Desmond, the owner of the Express and formerly Channel 5; Kevin Tsujihara, chief executive of Warner Bros; Jim Gianopulos, chief executive of 20th Century Fox; Harvey Weinstein, the film producer; and Tony Hall, director general of the BBC.
Before the event, Downing Street declined to release the guest list but initial media reports suggested Benedict Cumberbatch, Harrison Ford, Emma Watson, Chiwetel Ejiofor, Daniel Craig and Helen Mirren had been invited – none of whom appeared to have been in attendance. The spokesman said the list of guests would be published "in the usual way", long after the event when the Cabinet Office releases a quarterly list of Cameron's meetings with outside parties.
Downing Street said the party was being held because the creative industries contributed more than £8m an hour to the UK economy and generated more than £70bn a year – outperforming all other sectors. Cameron said the UK had always "punched well above our weight in culture and the arts … we don't have the natural resources to rival other nations but we've got the cultural resources".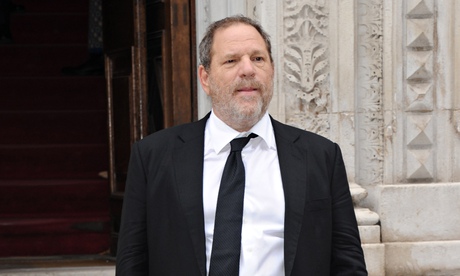 Asked why this sector had been singled out for a special reception rather than, say, farming or banking, Cameron's spokesman said: "The prime minister holds a whole range of events for a range of sectors in the UK economy and meets with businesses from all aspects. They may well have been on trips with the prime minister, for example, when he takes business delegations abroad – the agricultural, the financial services industry and the like."
The government is launching its strategy on the creative industries on Wednesday, with the aim of exporting more television series and films. Trade promotion body UKTI wants to double the sector's annual exports to £31bn and increase inward investment by 2020. The Department for Culture, Media and Sport said it would be consulting on scrapping the requirement to apply for planning permission for location filming, to make it easier to film outside and construct sets. To coincide with the party, Warner Bros announced it will build three new sound stages at its studios at Leavesden, Hertfordshire, where production on a new Tarzan film has just begun.