Sally Bercow, the speaker's wife, has claimed she was merely asking an innocent question about Lord McAlpine on Twitter during a media frenzy over a Newsnight programme that wrongly linked him to sexual abuse in Wales.
During the first stage of a libel trial over a tweet she sent last year, her barrister told the high court that it should be regarded as a random thought with no defamatory meaning.
She is being sued for libel by the former Conservative party treasurer after tweeting: "Why is Lord McAlpine trending? *Innocent face*" on 4 November last year, two days after the Newsnight programme was broadcast.
William McCormick, representing Bercow, told Mr Justice Tugendhat that she had also tweeted about the collapse of Comet, about a Childline dinner, about a coffee shop and about civil rights campaigner Shami Chakrabarti that evening.
"Twitter is simply a place where people share random thoughts without necessarily meaning [anything]. There doesn't need to be a coherent meaning there. It's the sort of random thought, if one was sitting in one's room with one's family, you might just come out with but instead of speaking it, tweet it," McCormick said.
He said it would be somewhat fanciful of the court to conclude that any of her 56,000 followers "would be poring over each tweet seeking a deep meaning", and told Tugendhat that Twitter trends did not only relate to negative comment or news. "People or topics trend simply because they are mentioned, whether they are good, bad or indifferent," he said.
McAlpine's barrister, Edward Garnier QC, said there could be no other explanation for the peer trending than the mistaken link with child sexual abuse in a Welsh care home, the subject of the BBC2 investigation.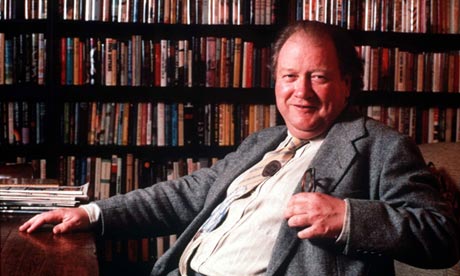 He said Bercow's claim that her tweet was merely an innocent question was not believable and she made the remark to infer he was trending because of some "unattractive allegations".
"This is a nudge and a wink – I don't want to say it out loud but just point to that fact that Lord McAlpine being the trending paedophile," said Garnier. "It is stretching credulity … for his client to suggest that the question she posed is anything other than an inferential statement."
He told Tugendhat the story about McAlpine had spread like wildfire after the Newsnight broadcast on 2 November, which had wrongly claimed "a prominent Tory politician" was involved in an abuse scandal 20 years ago in the care home.
"The tweet, by itself, suggests that Lord McAlpine has done something wrong. Drawing attention to someone and then adding the expression 'innocent face' hints at wrongdoing and negates any suggestion that the tweet was a neutral query to which the defendant was looking for an answer. The inclusion of the words 'innocent face' was giving a nudge and a wink to readers," he said.
In February, the peer, who has received £310,000 from the BBC and ITV over the allegations, announced that he was dropping defamation claims against Twitter users with fewer than 500 followers, saying he wished to "draw this unfortunate episode forced into my life to a close". But he vowed to continue to fight Bercow.
At a hearing relating to this case this year, it emerged that the Tory peer had rejected an offer to settle the dispute in November. McCormick told Tugendhat at the time that she had offered to settle the claim but did not reveal the details. In return, McAlpine's barrister pointed out that he too had offered three times to settle the claim and prevent it going to court, but each one was rejected.
Arguing that Bercow's tweet could not be seen as anything other than an innocent question about McAlpine trending, her lawyer told the court that the furore over Newsnight did not blow up until a day later when ITV presenter Phillip Schofield handed David Cameron a list of Tory names on air, including that of McAlpine, that he had found on the internet that were allegedly linked to sexual abuse.
McCormick said it would be a fatal error for the court to retrospectively link the two, and the correct thing to do was to see Bercow's tweet as an innocent question posed before the frenzy erupted.
There was laughter when Tugendhat intervened to ask Garnier how someone who had retired 20 years ago could suddenly make it on to Twitter. "Why should someone living in Italy in obscurity for 15 years, why should he be trending?" he asked. In an instant riposte, McCormick said: "Well, your lordship has just asked the question my client posed."
If the judge rules in McAlpine's favour, there will be a hearing on the appropriate level of damages, unless the two sides agree a settlement.
Bercow was asked for comment by press outside the court, but her barrister intervened to say she would not be saying anything. "I know that goes against the grain," said McCormick.