Former foreign secretary Jack Straw and Sir Mark Allen, a former senior MI6 officer, have said they cannot respond to allegations of conspiracy in the torture of a prominent Libyan dissident, pleading the need to protect official secrets.
They do not deny being involved in rendering Abdel Hakim Belhaj into the hands of Muammar Gaddafi's secret police in 2004 but say they did nothing unlawful.
Their blanket refusal – and that of MI6, MI5, the Foreign Office, and the Home Office – to explain their alleged role in the seizure of Belhaj and his wife in Malaysia and their flight to Libya on a CIA jet is contained in court documents seen by the Guardian.
Belhaj is claiming compensation from the British government, its intelligence agencies, and Straw and Allen, over their alleged role in the so-called rendition of his wife and himself in March 2004.
"No admission is made as to the matters that were or were not known by any servant or agent of HMG [Her Majesty's government] at any material time," government lawyers have told the high court.
They are "unable to plead its case without causing real harm to the public interest", they add.
The court documents were drawn up on behalf of Straw, who as foreign secretary was responsible for the activities of MI6, Allen – then head of counterterrorism at MI6 – and Britain's security and intelligence agencies.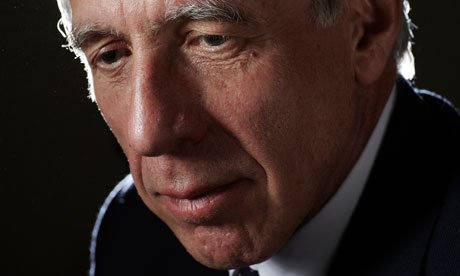 Straw and Allen say the Official Secrets Act prevents them from presenting a proper defence. The act also means the former foreign secretary "can neither confirm or deny [MI6] operations", the court papers add.
However, Straw does deny he "lied to the Commons foreign affairs committee" in 2008 by claiming that Britain had not "been involved in rendition full stop, because we have not been ..."
It was "readily apparent", his court statement says, that the committee at the time was discussing "extraordinary rendition" – that is, rendition specifically carried out for the purposes of torture.
Whitehall officials say Gaddafi gave Britain assurances that Belhaj and another Libyan dissident abducted with the help of UK agents would not be tortured.
The court documents say that whatever took place and whoever was involved in the Belhaj rendition, English law did not apply in any event. The action took place outside the UK and if anyone was responsible it was the agents of "foreign sovereign states", they insist.
Britain did not owe Belhaj or his wife, Fatima Boudchar, any duty of care and they had no right to enter the UK or remain there, the court papers say.
In their high court statements, Straw and Allen describe Belhaj as the former "global emir", or leader, of the Libyan Islamic Fighting Group. They describe it as "Islamist extremist terrorist organisation", with links to al-Qaida. It was banned in Britain in 2005.
The government is so keen, it seems, to get Belhaj to reach a settlement that the new ambassador to Libya, Michael Aron, has approached Belhaj directly, without his British legal advisers, Leigh Day, in an attempt to settle the case.
The tactic failed in March when Belhaj rebuffed the approach.
A second Libyan dissident, Sami al-Saadi, has accepted £2.2m from the British government after he and his wife and four children, the youngest a girl aged six, were abducted in Hong Kong and flown to Tripoli, three days after Tony Blair made his first visit to Libya, embraced Gaddafi for the cameras and announced that they planned to make "common cause" in counterterrorism operations.
Among a cache of documents found in Tripoli in September 2011, during the revolution that toppled Gaddafi was a fax the CIA sent to the Gaddafi government offering to assist Libya and the UK with the "rendition" of the family.
Belhaj has offered to settle the action for just £1 from each of the defendants, as long as they also apologise to his wife and himself.
This appears unlikely to happen, however, as the two UK-Libyan rendition operations are also the subject of a criminal investigation by Scotland Yard detectives.
Straw has repeatedly said he will say nothing about the affair until the police investigation is over.