Youssou N'Dour review – Senegalese superstar is on magnificent form
In a thrilling performance, the singer-songwriter transforms his classic tracks before a dance-heavy 45-minute encore
Robin Denselow
04, Nov, 2022 @4:17 PM
The 100 greatest BBC music performances – ranked!
As the Beeb celebrates its centenary, we take a look at its most memorable pop moments, from the birth of grime to the first sightings of Bob Dylan and Bob Marley, plus TOTP goes Madchester and countless classic Peel sessions
Guardian music
06, Oct, 2022 @12:12 PM
10 highlights of Black History Month events around the UK
Our highlights of Black History Month 2022 feature dance and hip-hop, walking tours and world-famous artists
Mabel Banfield-Nwachi and Nazia Parveen
05, Oct, 2022 @6:00 AM
Youssou N'Dour: History review – the Senegalese superstar returns
(Naive)
Neil Spencer
26, May, 2019 @6:59 AM
Prom 65a: Youssou N'Dour & Le Super Étoile de Dakar review – joyous spirit
The king of African pop and his pioneering band bring slick, infectious Senegalese rhythms to their sparkling late-night Prom
Arwa Haider
02, Sep, 2018 @2:01 PM
Readers recommend playlist: your unlikely collaborations
This week's reader-curated list gives us pairings such as Neneh Cherry and Youssou N'Dour, and the combined powers of Bono, Brian Eno and Pavarotti

George Boyland
30, Nov, 2017 @12:00 PM
The day I elbowed aside Lou Reed to grab a word with Nelson Mandela
It's 1990, the South African icon is free at last, and Michael Odell, an intrepid young journalist buttonholes him backstage at Wembley Stadium
Michael Odell
08, Oct, 2017 @5:00 AM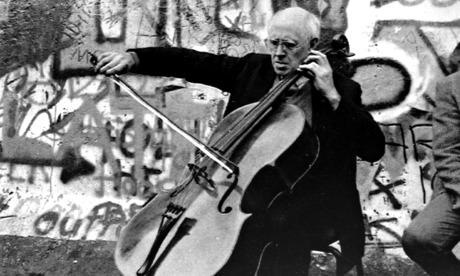 How music is the real language of political diplomacy
Forget guns and bombs, it is the power of melody that has changed the world
Marie Zawisza
31, Oct, 2015 @10:00 AM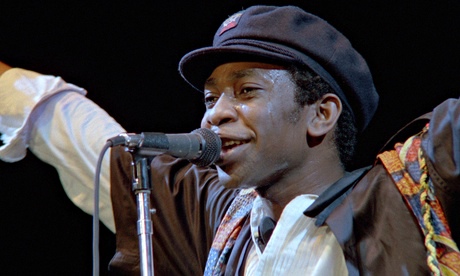 Youssou N'Dour & Le Super Etoile de Dakar: Fatteliku Live review – exuberant early work
Youssou N'Dour is intoxicating in these 1987 recordings, when he was support act to Peter Gabriel
Neil Spencer
04, Oct, 2015 @7:00 AM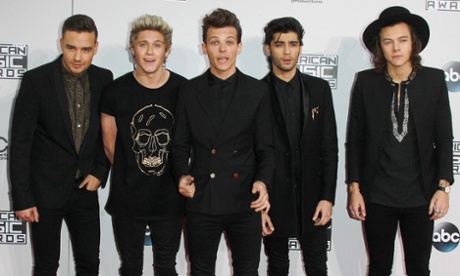 From The Beatles to Bieber, how pop stars have saved the world
Ahead of Cop21 and the SDGs, boy band One Direction have launched a humanitarian campaign. How have other pop stars contributed to development throughout the ages?
Naomi Larsson
09, Jul, 2015 @3:34 PM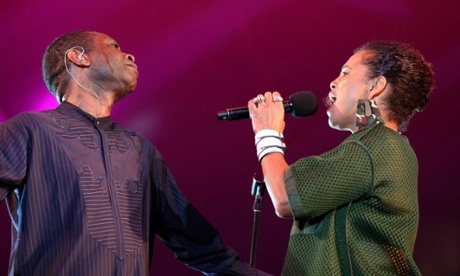 Womadelaide 2015 review – fear of missing out has never been so fun
From South Korean post-rock to Buena Vista legend Omara Portuondo, 84, getting her twerk on, Adelaide's world music festival had plenty for everyone
Janine Israel
11, Mar, 2015 @1:34 AM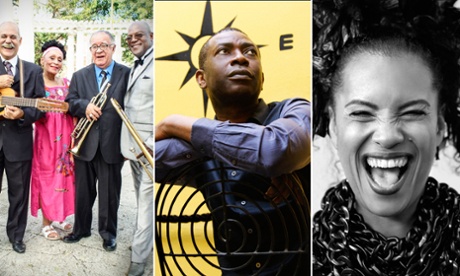 Womadelaide 2015 mixtape: Buena Vista Social Club, Depedro and more
From Cuban son to West African grooves, Korean post-rock to Spanish indie-folk, here are 10 acts playing Adelaide's four-day global music festival
Janine Israel
03, Mar, 2015 @8:55 PM